DISCLOSURE: Most of our content uses affiliate links. As an Amazon Associate, we may earn a commission when you buy through the links. Each of your purchases via our affiliation links helps us to support the cost and maintenance of this site.
Back in 2007, Google introduced Android, a revolutionary operating system which would change the way we use and interact with our phones. Ever since then, many mobile phone manufacturers have incorporated Android into their products, constantly winning new consumers into Android's ecosystem and worldwide reach. However, as time would tell, the increasing number of Android phones from different companies, each with their own different models, designs and features has unfortunately caused fragmentation within the ecosystem – enter Android One (not to be confused with Android 1.0). But what exactly is Android One? And how does this affect the phones you buy? Let's take a moment to find out.
OEM Skins, Bloatware, and Updates
Have you ever tried picking up or using two different Android phones from two different manufacturers, and noticed that while they function in the same way, for the most part, they look… well, quite different? Yes, they both have app drawers, they both have camera apps, they both have a notification system, but while they do a lot of things similarly, they differ in both performance and looks. In the Android context, this is what most people refer to as "OEM Skins". OEM stands for "original equipment manufacturer" or simply put, companies which make their own phones. A few good examples of OEMs would be Samsung, LG, HTC, Huawei, etc.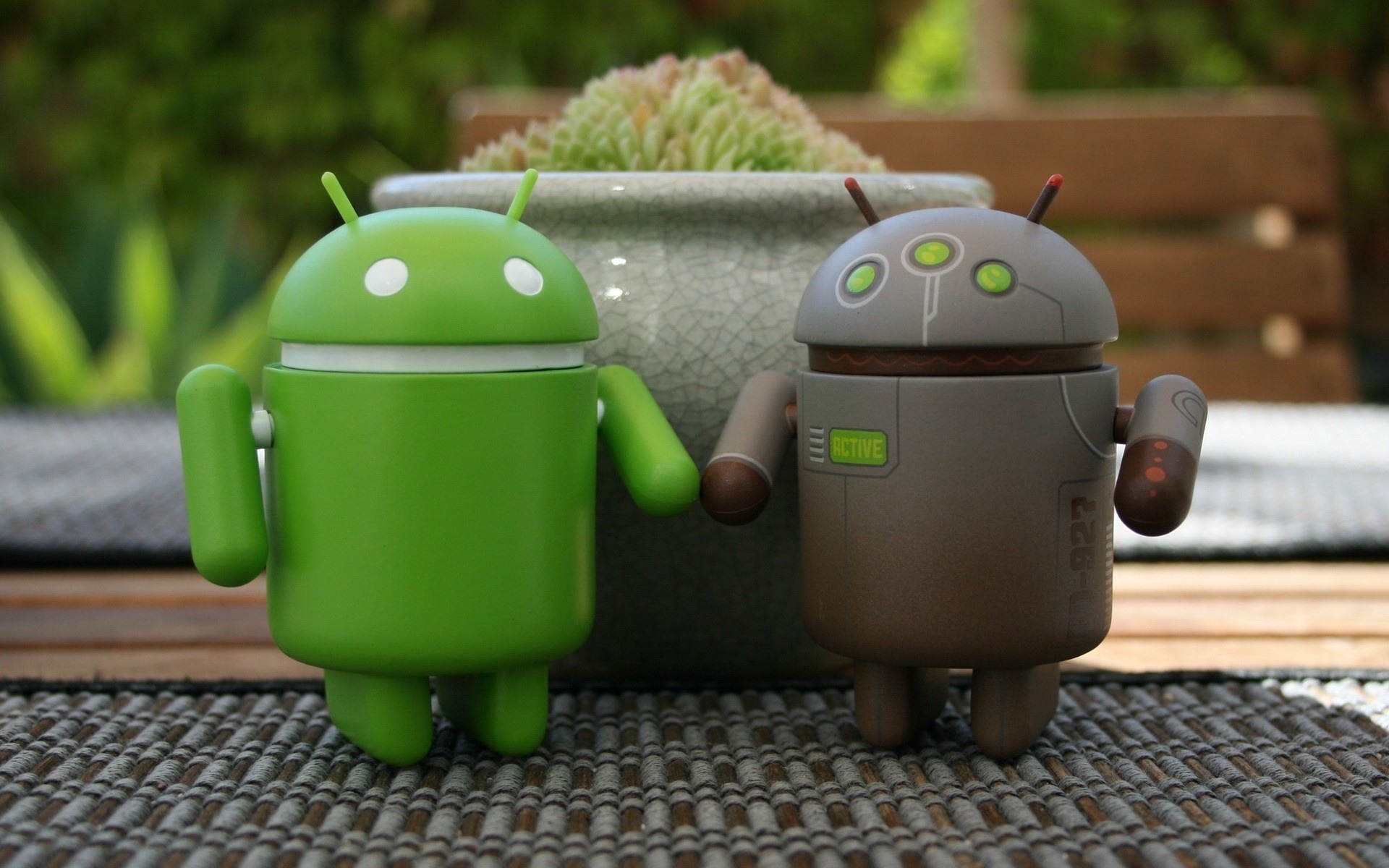 In this sense, each company puts their own spin on Android to change its appearance for branding and commercial purposes. For example, Samsung Galaxy phones (which run Samsung Experience) and Huawei Phones (which run EMUI) have interfaces which look different from each other. There is no uniformity, even if they both run on the same Android OS. Of course, Samsung wouldn't want its Galaxy phones to have the same icons and appearance as that of Huawei, and vice-versa. Simply put, they aren't running "stock" versions of Android. To make this difference even more apparent, both manufacturers put in their own branded apps in their phones – this is where "bloatware" comes in.
A combination of the words "bloat" and "software", bloatware refers to apps which aren't really necessary and essentially just bloat up your phone. These are apps which the manufacturer has already installed on your phone straight from the factory and are very seldom used. In most cases, these cannot, unfortunately, be installed, and you lose storage space that otherwise could've been used for apps that you actually need. Some manufacturers let you uninstall these, but many don't. Additionally, these apps tend to slow down your device, unless manufacturers improve your device's performance with software updates.
Here's the thing about software updates. Remember when you would buy a computer and every now and then, Windows would tell you that it was time for an update? You would have clicked yes, and the whole system would go through this whole process of installing new features or polish existing ones. Ideally, that would also be the case with Android phones, as Google would have intended, but that's not always the case.
The reality with Android is that while it is a great OS, the different modifications to the OS and the hundreds of different Android phones with different specs, features and whatnot have unfortunately caused fragmentation, and that has impacted how our phones get updated and how they operate. Now, what does fragmentation have to do with Android One? Plenty, actually.
Android Fragmentation
Simply put, Android fragmentation comes as a result of there being too many devices with too many versions of the OS. Apps that may work for one particular device or OS version may not work for another, which poses a problem for app developers. On the user end, you may find that an app you want is not compatible or does not work well with the particular device that you have.
As you can see, this would be problematic if you want a smooth and functional Android experience on your device, free from slowdown or performance issues. Your Samsung phone may be running a version of the OS different from someone else's Samsung phone, or you might be stuck on an older version of Android, like Nougat 7.0 for example, while others have upgraded to the newer Oreo 8.0 and so forth.
To address this issue, Google then initiated its Android One program.
Nexus, and the Birth of Android One
Lest we forget, Google had its own line of pure-Android smartphones before – the Nexus One, Nexus S, Galaxy Nexus, Nexus 4, Nexus 5, Nexus 6, Nexus 5X and Nexus 6P. The Nexus line of devices was the result of Google's partnership with various hardware manufacturers such as Samsung, LG, HTC, and Huawei to produce phones which would run stock Android. Launched in 2010, Google's first pure-android phone was the Nexus One. The line would go on for several more years, giving us more Nexus phones and tablets until the end of the product line in 2016. Today, Google now markets its Pixel line of phones, which serve as somewhat of a replacement to the Nexus line, but that's another story.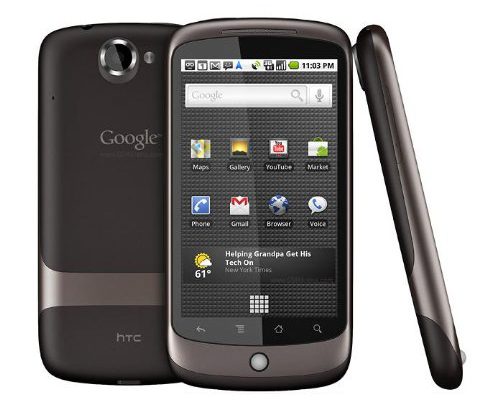 Nexus One – Google's first pure-android phone 
Back to Android One – launched in 2014, Android One was Google's attempt at making Android a streamlined user-friendly Android experience. Google initially partnered with several hardware manufacturers from developing regions like the Middle East and Asia. According to Google, Android One will pave the way for a uniform and efficient Android experience, with regular software and security updates. Basically, Android One is Android, pure as intended by Google, without the third-party modifications and software.
Nexus 5 model by LG
Today the program is no longer exclusive to phone manufacturers in developing countries, with big-name manufacturers such as Motorola, Nokia, and Xiaomi joining the program, which includes phones from their budget, midrange, and high-end roster.
Nexus 6P model by Huawei
So far, our experience with Android One has mostly been great. In our Nokia 6.1 review, we noted how within a few days of using the phone, we already received a security update. It is safe to say that other phones under the Android One program will be getting regular updates like this on a timely and consistent basis. The lack of bloatware and proprietary third-party apps was also terrific, providing a smooth experience without any performance slowdown. Aside from a couple of Nokia-branded apps, everything was Google-flavored stock Android.
Additionally, modern phones under the Android One program also boast good specs, with phones like the Nokia 6.1 and Xiaomi Mi A1 being powered by 3000 mah batteries, Snapdragon 600-series processors, and 4 gigabytes of RAM. The high-end Nokia 8 Sirocco smartphone, while in the premium price segment, likewise runs stock Android thanks to Android One.  
The Bottom Line
What Does This All Mean?
All this simply means that there are now better options for consumers to get to experience Android as a fluid, efficient, and effective OS. Gone are the days of laggy and buggy Android phones with no security and software updates – Android One is here to stay. You now have phones from reliable companies combined with Google's software standards. Ideally, this would result in phones with better software maintenance and performance.
Should you get an Android One-branded device (we certainly hope you do), you can be sure that Google will follow through with its promises of a streamlined Android experience, tailored from the ground up to meet their requirements. Android One has evolved from an initiative to deliver pure Android in developing nations to a modernized means for Google to implement the best of what Android has to offer, through reliable partners and good hardware.
This reviewer certainly hopes that the company stays on this path and continues with the program. After all, it's been a great ride so far.
How about you? What are your opinions on Android One? Let us know in the comments below!