DISCLOSURE: Most of our content uses affiliate links. As an Amazon Associate, we may earn a commission when you buy through the links. Each of your purchases via our affiliation links helps us to support the cost and maintenance of this site.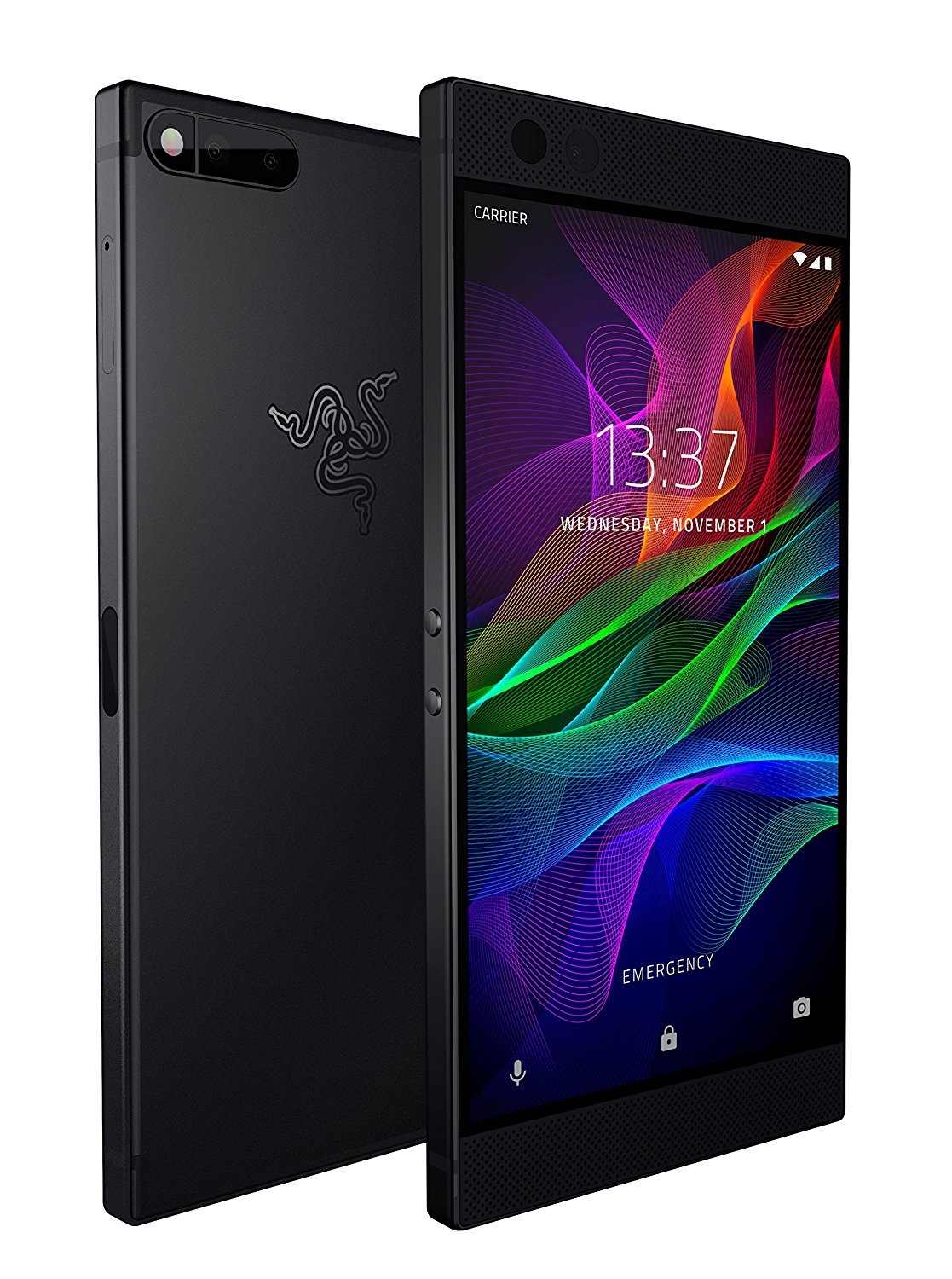 Most flagship phones these days offer great performance and terrific specs. And for the most part, these flagship phones cover all areas pretty well – you get a fast and efficient user experience, great build quality, and impeccable camera performance. Though the thing is, nearly all of them are advertised as "just" a smartphone, save for devices with special tricks up their sleeve, such as the Samsung Galaxy Note 9.
But every once in a while, something comes along and stirs up the status quo – enter the Razer Phone, a device launched by gaming tech company Razer. Advertised mainly as a phone for gamers, Razer offers a phone with beastly specs and a wonderful screen to boot. But should you get one? Let's find out.
Build and Display
As with most premium phones these days, the Razer Phone comes with an aluminum build and has a very industrialist design. It forgoes current smartphone design trends of tall, elongated screens and sticks instead to a 16:9 display aspect ratio. The left side of the phone features two small volume buttons, while the power key sits on the right. On the bottom, you'll find the USB-C charging port, and unfortunately, there's no headphone jack to be found. You do get front front-firing speakers though, which are located on the top and bottom of the display, which has Gorilla Glass 3 for protection.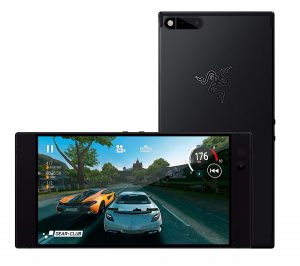 There's also a 12-megapixel dual camera set-up on the back, with an 8-megapixel camera on the front of the phone. Surprisingly, the camera only performs decently at best but will be enough for social media and whatnot.
Razer takes pride in the phone's 5.7-inch screen, which comes with a 1440×2560 resolution and 120 Hz Ultramotion technology. It's great for prolonged gaming sessions, and the screen's high refresh rate helps to make for a pleasurable viewing experience, most especially when playing your games. Depending on the title, your games can climb up to 60 fps thanks to the phone's screen. It also offers great visibility and viewing angles. Even stuff like system animations and screen transitions look fluid.
Internal Specs
For this phone, Razer put in a Snapdragon 835 chipset, paired with a whopping 8 gigabytes of RAM and Adreno 540 GPU. There's also a built-in 64 gigabytes of storage onboard, with the option to add a micro-sd card for expansion. Powering all this is a 4000 mah battery.
As far as gaming phones go, the Razer phone makes sure that the hardware can keep up with whatever games you run on the device.
Performance
Like most modern-day flagships, the Razer phone is exceptional when it comes to performance. The hardware is very ideal for gaming, even more so when doing day-to-day tasks, such as web browsing, media consumption, or communication. The phone comes with near-stock Android, with only a few software additions on Razer's part. If you're wondering, the phone comes with Android 7 Nougat.
Razer has included a Game Booster option which can unleash the phone's full performance capabilities, and also allows you to tweak the screen's resolution and refresh rate, giving you the option to optimize your phone for whatever tasks or games you have at hand. This is quite generous of Razer and adds to the overall appeal of the device.
However, an issue to take note of is the battery. Since the phone comes with powerful hardware, battery consumption can somewhat take a toll on device usage, especially with a screen as demanding as the one on the Razer phone. Luckily, the device comes with quick-charging capabilities to make up for that.
The Bottom Line
So should you get the Razer phone? If you're after a high-powered phone from a reputable company, and usually get immersed in games, then yes. The Razer Phone's specs, build quality and screen make a very strong case to invest in the hardware, and Razer's branding on the phone ensures reliable build quality. The only downsides we see are the battery endurance and the lackluster camera. But these could be addressed with a future software update from Razer.
One thing to consider though is the price. The Razer Phone costs around $550, but then again that is half the price of the iPhone X and the new Galaxy Note 9. But if you do decide to purchase one, we can guarantee that the phone will give you an optimal and worthwhile Android experience.