DISCLOSURE: Most of our content uses affiliate links. As an Amazon Associate, we may earn a commission when you buy through the links. Each of your purchases via our affiliation links helps us to support the cost and maintenance of this site.
Love 'em or hate 'em, Apple has certainly played a big role in the development of consumer technology and where it is today. One good example of this is their iPad series, which has been one of Apple's best-selling product lines over the past years. However, iPad models have seemingly stagnated in recent years, featuring somewhat minor spec bumps.
With the recent announcement of the iPad Pro 2018 however, Apple has essentially transformed the iPad both in looks and features, similar to what it did with the iPhone X. Looking back, the iPad has certainly gone a long way in terms of specs and features. Today, we revisit the first-generation iPad.
Origins and Design
The first iPad was unveiled and launched way back in 2010. Back then, tablets weren't much of a mainstream product yet. Although some tech companies already had their own tablet products, Apple took advantage of its marketing and commercial expertise to make the iPad a household name.
Looking at the specs today the iPad is definitely not a hardware powerhouse. The small resolution, 256 megabytes of RAM, and the lack of a camera are dreadful by 2018 tablet standards, but for 2010, these specs were enough to power Apple's first modern tablet. It did have a headphone jack though.
Specs aside, the iPad came with a minimal yet elegant design, featuring a solid aluminum build which housed the massive 6600 mAh battery. The iPad's looks fit right into Apple's design language, matching the looks of the iPod and iPhone – a black front backed by a silver backside. Even the home button, volume rockers, power and switch buttons made their way to the tablet and showed Apple's dedication to uniformity in its devices.
Software and Usage
In terms of software, the iPad launched with iOS 3.2, which was then upgradeable to iOS 5.1.1 and nothing else after that. One of its greatest strengths, however, is its app catalog – Apple made sure that the iPad would be able to run the best apps and software from its app store.
Alongside the app library, the large screen was one of the device's main selling points, offering a vast world of difference than what consumers had with smartphones at the time. We should remember during this period in time, phones were relatively small compared to the massive pocket monoliths we have today (the first Galaxy Note hadn't even come out yet). For many Apple fans, the iPad spelled impending doom for traditional PCs and laptops.
For a media consumption device, the iPad was pretty good for reading your ebooks, watching videos and listening to music, and playing some games. It may have had limitations due to the small onboard storage and lack of a micro-SD card slot, but then again this was Apple's first try at a modern tablet in 2010. It offered you a certain level and degree of usage and functionality and we can say that it delivered on that front.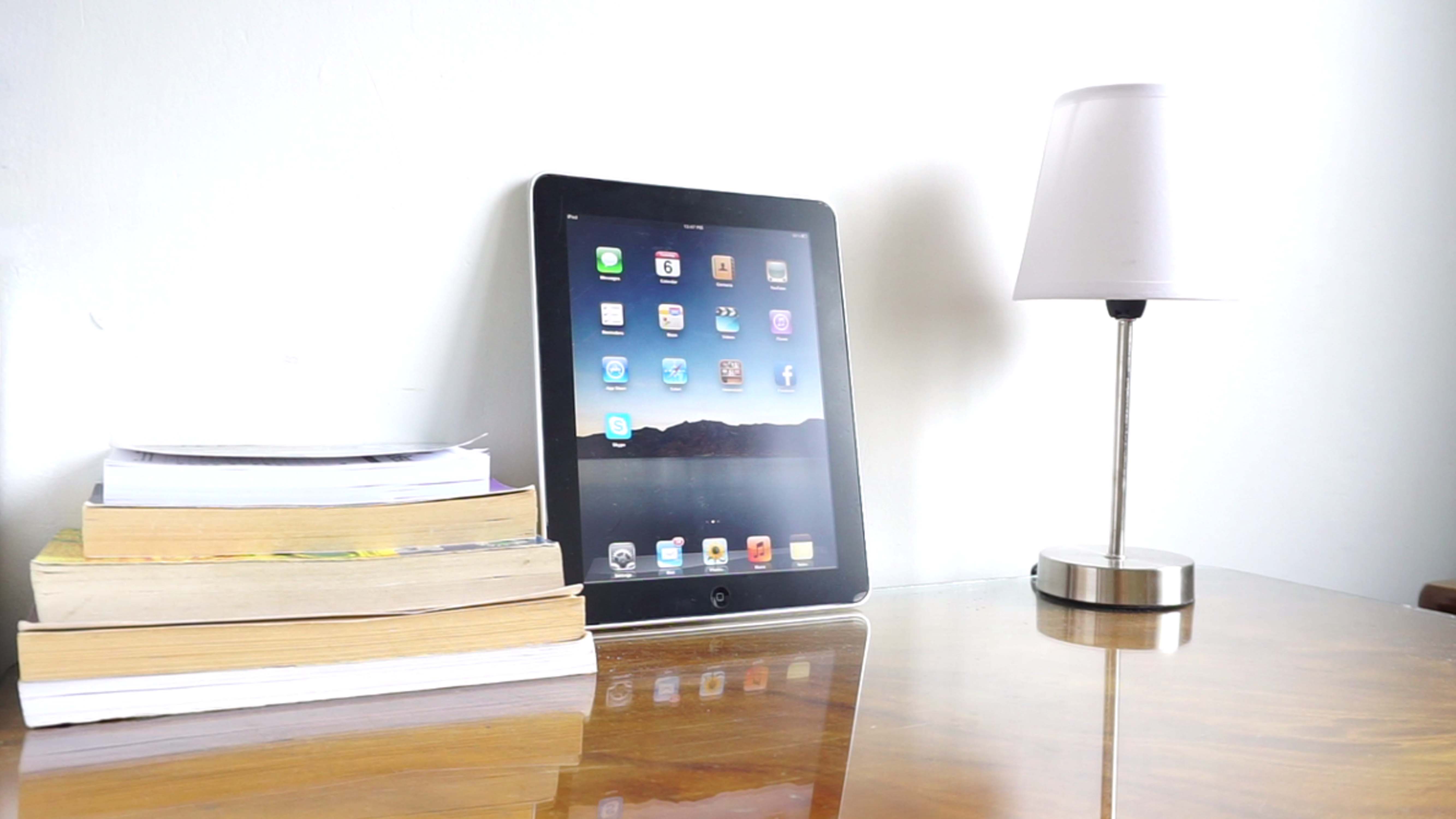 The Bottom Line
Despite some setbacks, the iPad sold more than 15 million units worldwide, and in doing so was met with competition from other tech companies, which in the end proved to be great for us consumers looking for other tablet options. Manufacturers such as Samsung, LG, Asus, and Microsoft came up with their own tablet devices, with Google even taking part in the race with their Nexus tablet.
All in all the iPad definitely proved to be a big milestone for Apple, which went on to continue developing and selling more iPad models. More variations would eventually come along, such as the iPad Mini, iPad Air, down to today's 2018 iPad Pro, which paints a good future of Apple's popular tablet line.
It is also noteworthy to mention the legendary iPad Air 2 that conquers the world during its peak. 
---
Further Reading: iPad Air 2 review: Its Finale and Succession
---
Join us soon for more tech throwbacks. Thanks for reading!