DISCLOSURE: Most of our content uses affiliate links. As an Amazon Associate, we may earn a commission when you buy through the links. Each of your purchases via our affiliation links helps us to support the cost and maintenance of this site.
The recently-concluded Electronic Entertainment Expo certainly had its fair share of surprises for gaming fans, as it remains one of the biggest venues for videogame companies and developers to showcase their software titles.
Of course, Nintendo made its presence fully aware at the convention, offering a sneak peek into its upcoming games. But the industry giant held back its biggest surprise until the last moment, revealing a new title in development for the Nintendo Switch.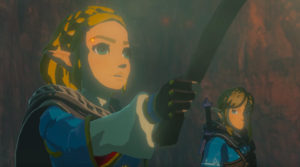 In its E3 Direct presentation, Nintendo showed a trailer featuring Link and Zelda, the main characters from the award-winning 2017 game "Legend of Zelda: Breath of the Wild". The brief clip shows the two exploring a ruined castle, while dark energy seemingly builds up in the background. As the two delve deeper, a malignant force awakens, and we are shown a castle rising up in the middle of the wilderness.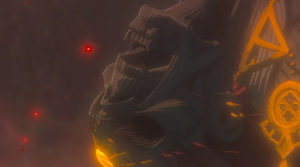 Convention-goers and streamers likewise went wild at the announcement, which simply stated that a sequel to Breath of the Wild is now in development. For the past few months, rumors have been floating around claiming that Nintendo is working on more Zelda titles, which include the already-announced Link's Awakening. This surprise reveal certainly confirms some of those speculations.
Unfortunately, Nintendo did not provide a release date for the game.
Given that the first game was a massive hit selling over millions of copies worldwide, one can't help but wonder how Nintendo plans to turn the second one into an even bigger blockbuster title. But then again it's Nintendo, so we have high hopes for Breath of the Wild 2.
---
MORE TOPIC: The Best Nintendo Switch Games
---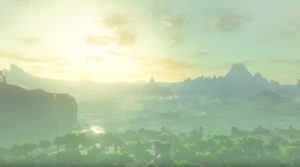 As far as expectations go, the first game featured a vast open world where players were able to do just about anything in-game. Since this looks like a direct sequel, it's highly likely that we'll able to explore the reimagined land of Hyrule once again, which was a high point of the original Breath of the Wild.
What do you think? Will you be looking forward to this one? Hit us up in the comments below!