DISCLOSURE: Most of our content uses affiliate links. As an Amazon Associate, we may earn a commission when you buy through the links. Each of your purchases via our affiliation links helps us to support the cost and maintenance of this site.
After months of leaks and rumors, American tech giant Google has finally taken the wraps of its latest mobile device, the Google Pixel 4a. The Pixel 4a succeeds last year's midrange Pixel 3a and offers a list of improvements over its affordable predecessor.
What did Google change this time around though? Let's take a look!
More to See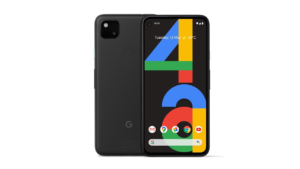 Unlike the Pixel 3a and Pixel 4 models, Google has designed the 4a to feature a full-screen display. The OLED panel measures 5.8 inches and comes with a 1080×2340 resolution. Of course, it will come with an Always-On Display and will be coated with a layer of Gorilla Glass 3.
Honestly, we would've preferred Gorilla Glass 5, but that would have bumped up the price a bit. Since the phone comes with an edge-to-edge display, it lacks a forehead or notch of any sort, instead of resorting to a hole-punch camera design to take care of selfie duties.
A Bit More Power
Powering the phone is a Qualcomm Snapdragon 730, partnered with 6GB of RAM and 128GB of internal storage. We have to say that the 6GB of RAM is a nice upgrade as the Pixel 3a only came with 4GB.
While it lacks a microSD card slot, we feel that the built-in storage is enough to cater to the average user's needs. All of this runs on a 3140 mAh battery, which sadly is not that different from last year's 3000 mAh unit on the Pixel 3a.
Minimalist Look
This time around Google has opted for an all-matte look, foregoing the half-matte, half-gloss design of the Pixel 3a. The phone only comes in black at the moment, and we'll have to wait if Google decides to release it in other colors as well.
Thankfully the phone still includes a 3.5mm audio jack, so you can still use your wired headphones with this device. Likewise, the Pixel 4a retains a fingerprint scanner at the back. Inside the 
Reliable Imaging
One of the best aspects of the Pixel phones is the quality of images that the camera can churn out. As such, the Pixel 4a is equipped with a single 12.2-megapixel camera, and of course, this comes with OIS. This is partnered with an 8-megapixel selfie camera.
Video on the main camera maxes out at 4k recording at 30 fps, while the front camera can handle up to 1080p video at 30 fps. Of course, you get all the goodness of Google's impressive image processing software, and we're excited for the slew of photos that the 4a will produce.
Pricing
The Pixel 4a will be sold at around $350.00 off-contract, making it one of the cheapest mid-range phones on the market right now against phones like the Oneplus Nord, iPhone SE, and LG Velvet. The Pixel 4a is set to go on sale later this August.