DISCLOSURE: Most of our content uses affiliate links. As an Amazon Associate, we may earn a commission when you buy through the links. Each of your purchases via our affiliation links helps us to support the cost and maintenance of this site.
It is only a matter of days and we will be saying goodbye to 2018.  But it is not too late for us to share and give gifts to ourselves, our friends, and our loved ones.   
To express our gratitude and by way of rewarding ourselves from an uphill battle of working hard in every hour of our lives, it is time for you take a break, reclined your seat, and cool down.  
In my part, with all my best I present to you a list of some techy gifts and essentials that might please your senses. 
This is something about a pick and go.  You can take it or leave it.  No pressure. 
Panasonic (RP-HJE120) Wired Earphones 
I make it the number one on my list since it is my personal favorite earbud. 
I used to take it everywhere I go.  Just remember that this is not a sports earphone that you can use during your exercise or workout.   
What I like most about this earphone is its sound quality.  It is solid and the bass really rocks.  
It is very hard to find another pair of a headset in its price point that could much the performance of this one.  
---
READ MORE:  5 Best Budget Earphones Under $30 in 2019
---
Maxboost USB Smart Port Car Charger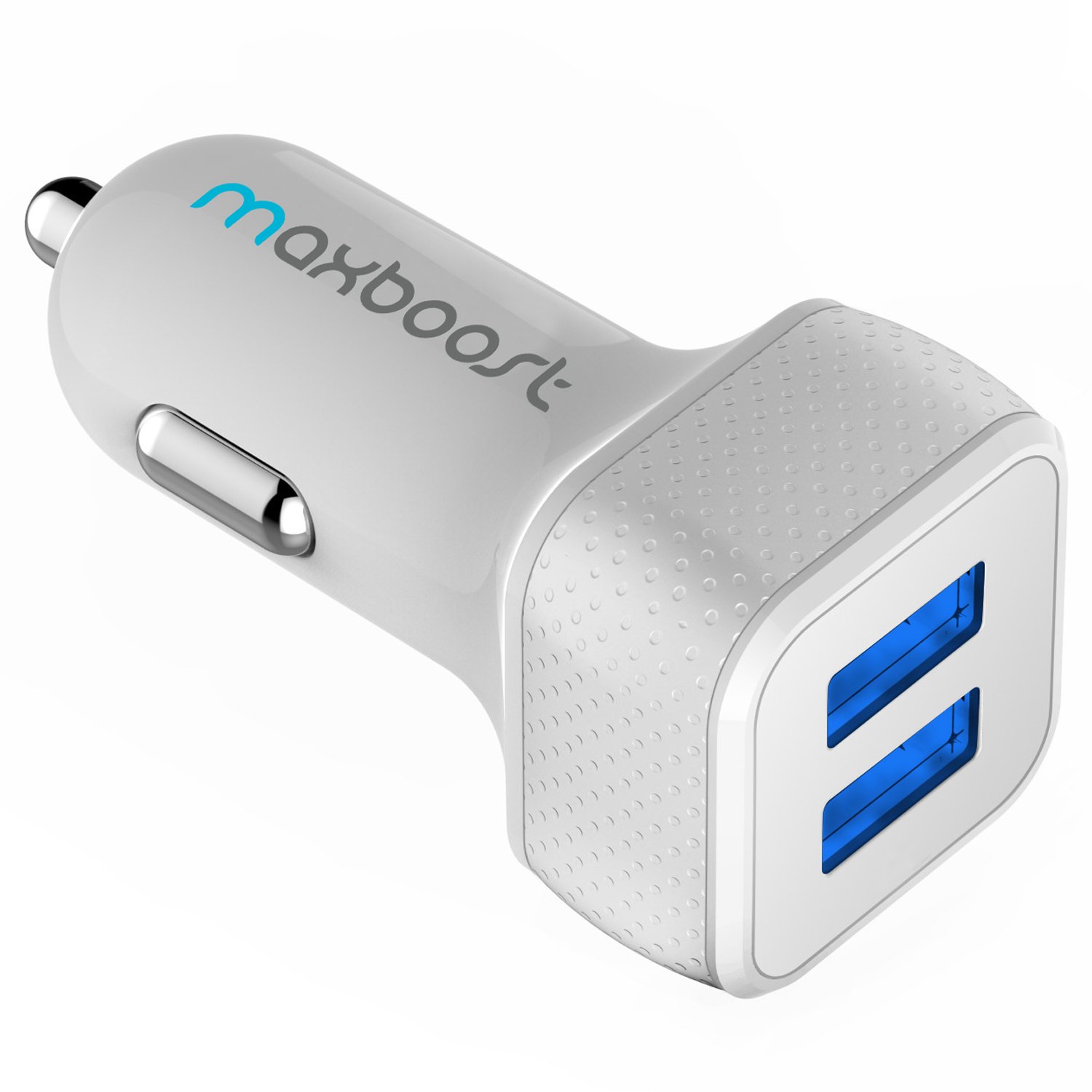 This is an essential commodity for a car owner to have. 
It is a universal charger and charges most of Apple and Android devices such as the iPad and iPhone including HTC, Galaxy, Blackberry, MP3 Players, Digital Cameras, PDAs and other kinds of Mobile Phones.
Looks small and compact.  It has dual smart USB ports and can power two mobile devices at the same time.  It features an ultra-protective framing which consists of a polycarbonate inner layer coupled with the flexible external molding of TPU (thermoplastic polyurethane) for a soft grip and protects against drops, bumps, and scrapes.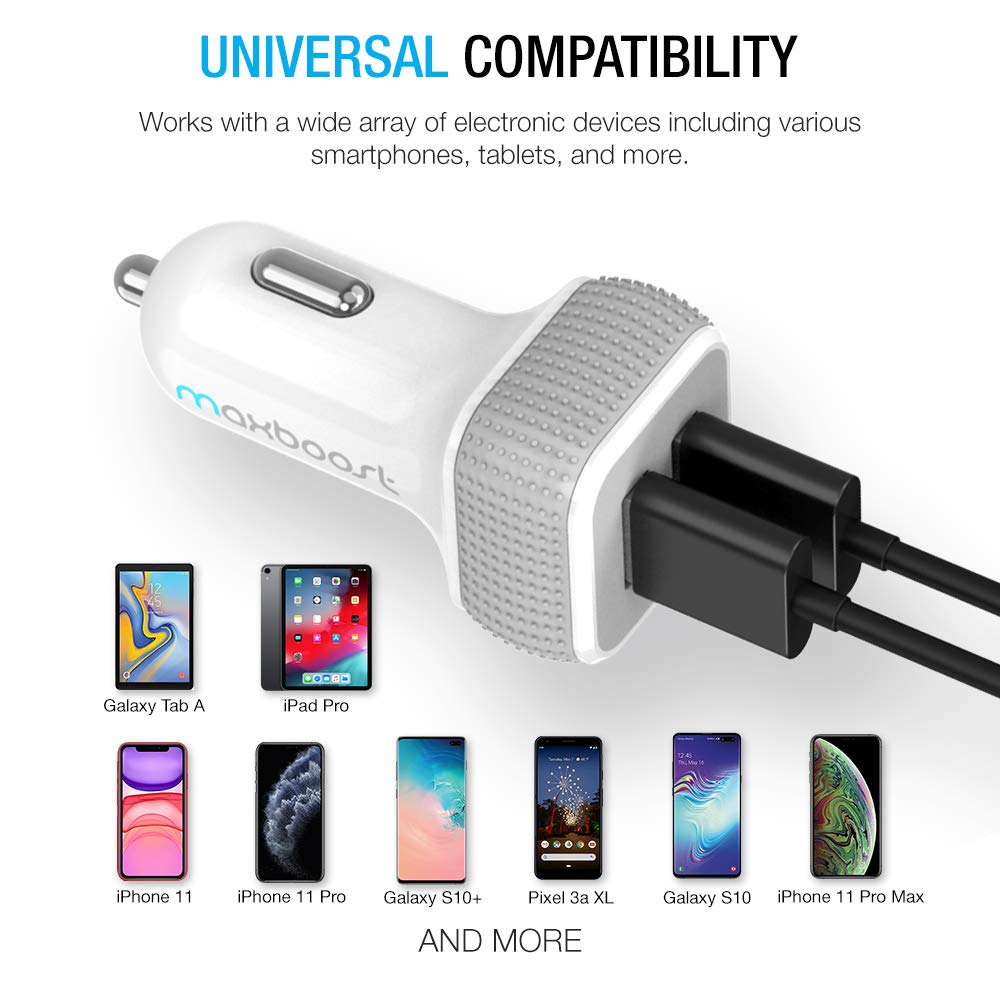 I like the Maxboost Intelligent circuit design that protects against short-circuiting, over-heating, over-currents, and over-charging.  There is no need to unplug if your device is fully charged.  Charging stops when the battery is full.
This is simply an on-the-road power accessory you will need all the time.  
Echo Dot (3rd Generation)  Smart speaker 
The all-new Amazon Echo DOT (3rd generation) is still one of the best gifts you can give for someone.  
This is not a high-sounding speaker that makes this device a winning piece.  It is Alexa, the Artificial Intelligence Assistant that is working behind the scene.  Being conversant with the technology today is a driving experience that could change our lives in some ways. 
If you want to start now, you can try to interact with Alexa through this device.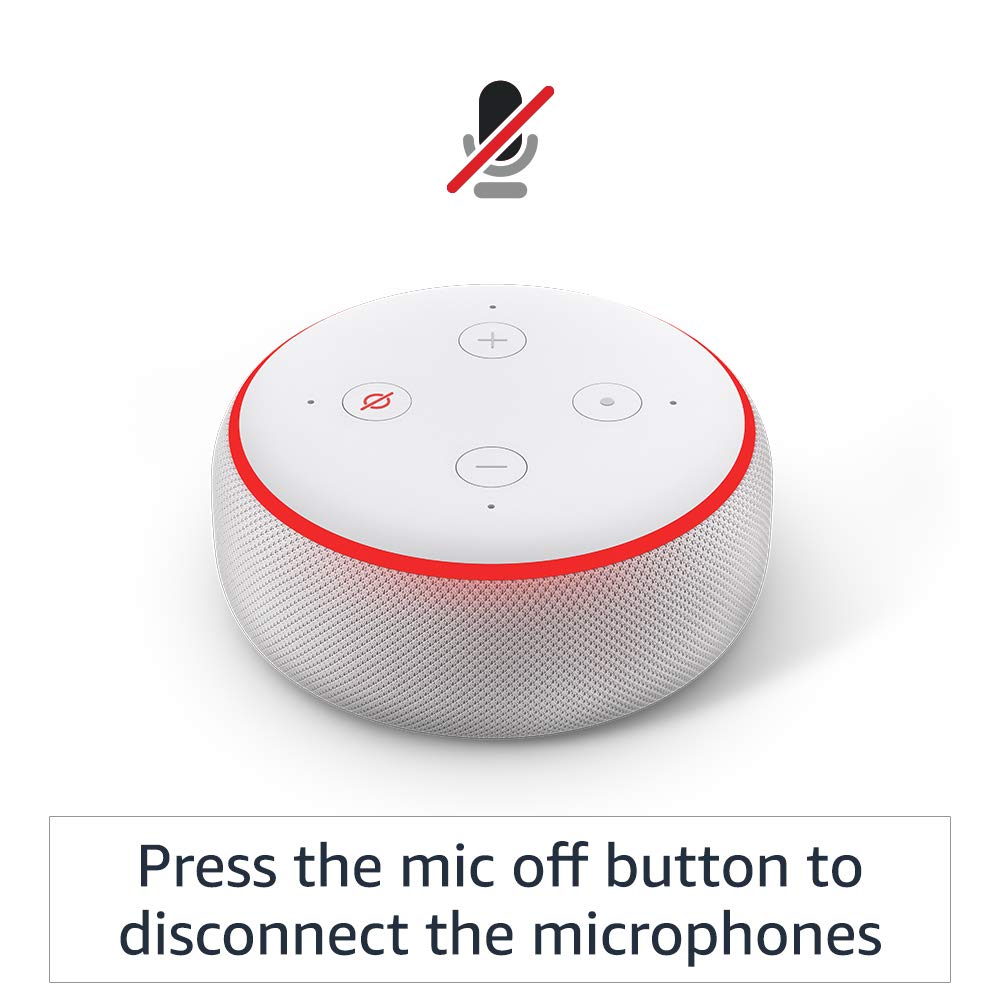 Explore the stunning 50,000 skills of Alexa and its counting.  Could all the commands and queries can be answered and replied by Alexa?  That is a question that you should need to figure out.  
VicTsing Wireless Optical Mouse
Whether you are aware or not, the mouse is the only handheld device that we get along every day. 
Of course, you don't need the help of a mouse anymore if you are using a tablet or a mobile phone.  But that is not the trend before the iPads, tablets, and laptops were invented.  Microsoft Windows reigned when personal computers (PC) were on top of the world.  
Though PC sales declined in recent years, the demand for a high-pointing device mouse still rises.  
Oh yeah, the mouse is not like the old days before.  It grows and evolves.  Now, a mouse doesn't need to have a tail to run.  It goes wireless.   
As you can see in the picture, this is a wireless model of the optical mouse.  
It comes with a Nano receiver (stored in the back of the mouse).  There is no need for any driver.  It is plug and play.  Just plug the receiver on the USB port of the PC and it will function automatically.  
It is interesting to see its contoured shape design.  It's a good sample of an ergonomic design that supports the comfort of your hands.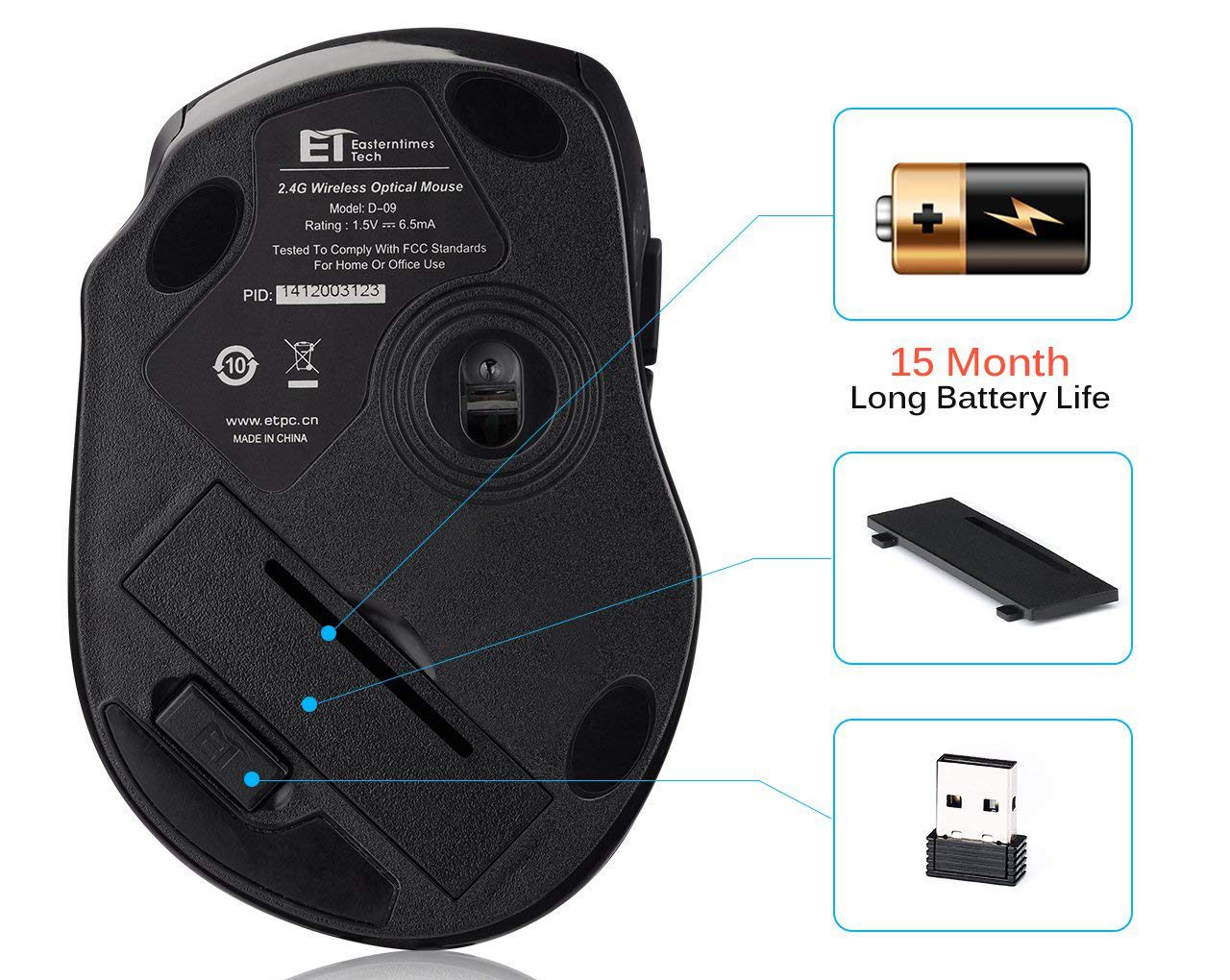 Please note that this is powered by  1 x AA battery (not included) to be sold separately.  
Compatibility is not an issue.  It works well with most versions of Windows PC, laptops, MacBooks and other devices.  
Seneo Wireless Charger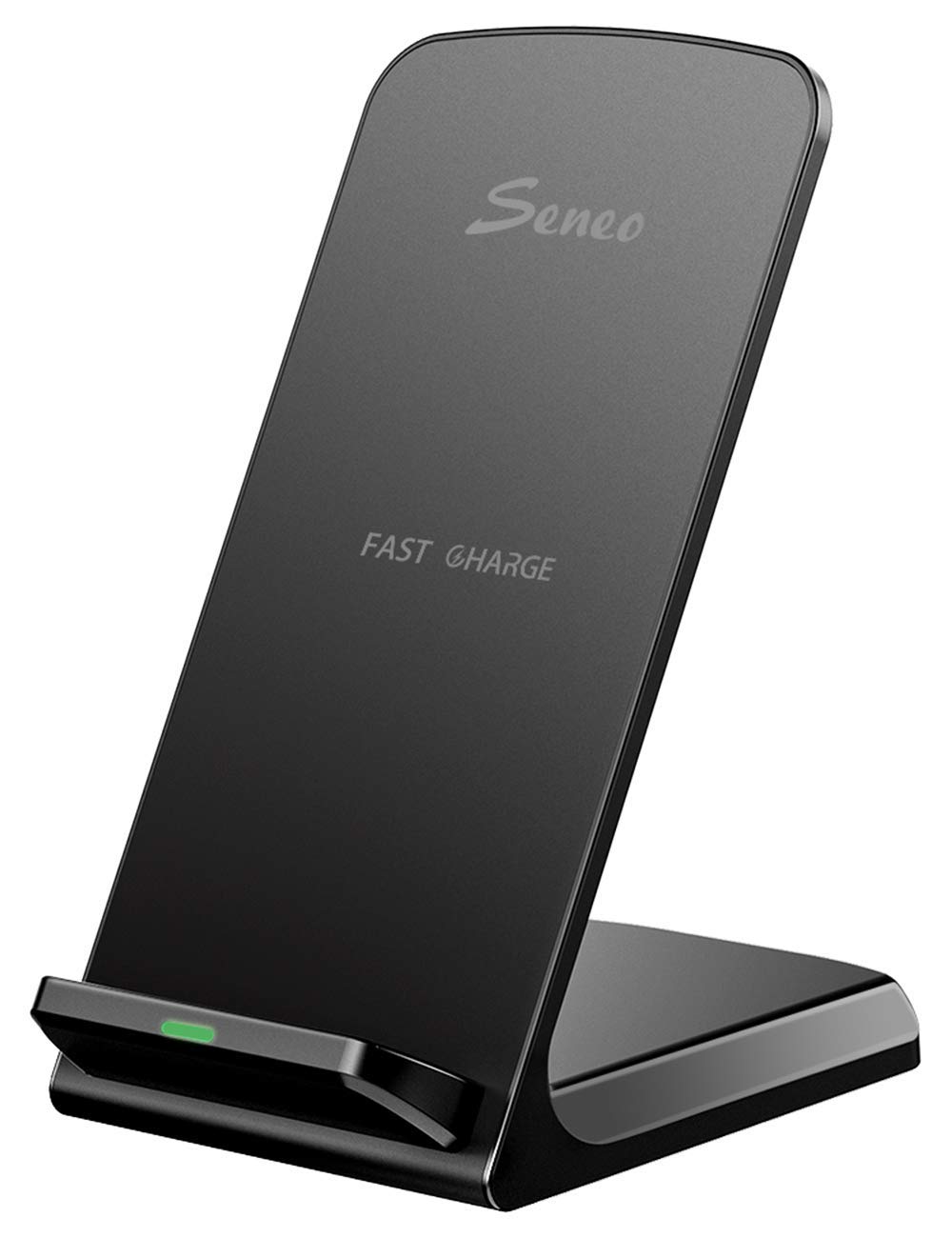 Are you tired of plugging and charging your phone all day long?  
Well, Seneo Wireless Charger is your solution.  It is wireless and no plug-in cable needed to charge your phone.  Obviously, you must plug the Seneo to the electric outlet before you can charge wirelessly and power your phone.  
Just put your phone on top of the  Seneo and there you go!   Its simple and no hassle.  
It doesn't matter the position of the phone because it charges even horizontally or vertically.  Yes, it can charge while you play music and watch movies.  
Compatible with Galaxy Note 9, S9+, S9, Note 8, S8, S8+, S7, S7 edge, S6 edge+, iPhone XS MAX, iPhone XR, iPhone XS, iPhone X, 8, 8 Plus and other Qi-enabled devices.
Maxboost Screen Protector
This is a must-screen protector for owners of precious iPhone X and iPhone XS.  
Every tech investment that we had deserves for care and protection particularly mobile phones which are prone to scrapes and scratches.  
This Maxbosst Screen Protector comes in three (3) pack.   It brags as the world's thinnest (0.25mm) tempered glass screen protector for iPhone X (2017) and iPhone XS (2018).  100% touch accurate and compatible with 3D Touch.  It guarantees super hardness and can even absorb impact from a drop!  
The screen glass is waterproof and also protects against sweat and oil residue from fingerprints.  Inside the package is a frame for accurate and easy installation.  
Nest T3021US Learning Thermostat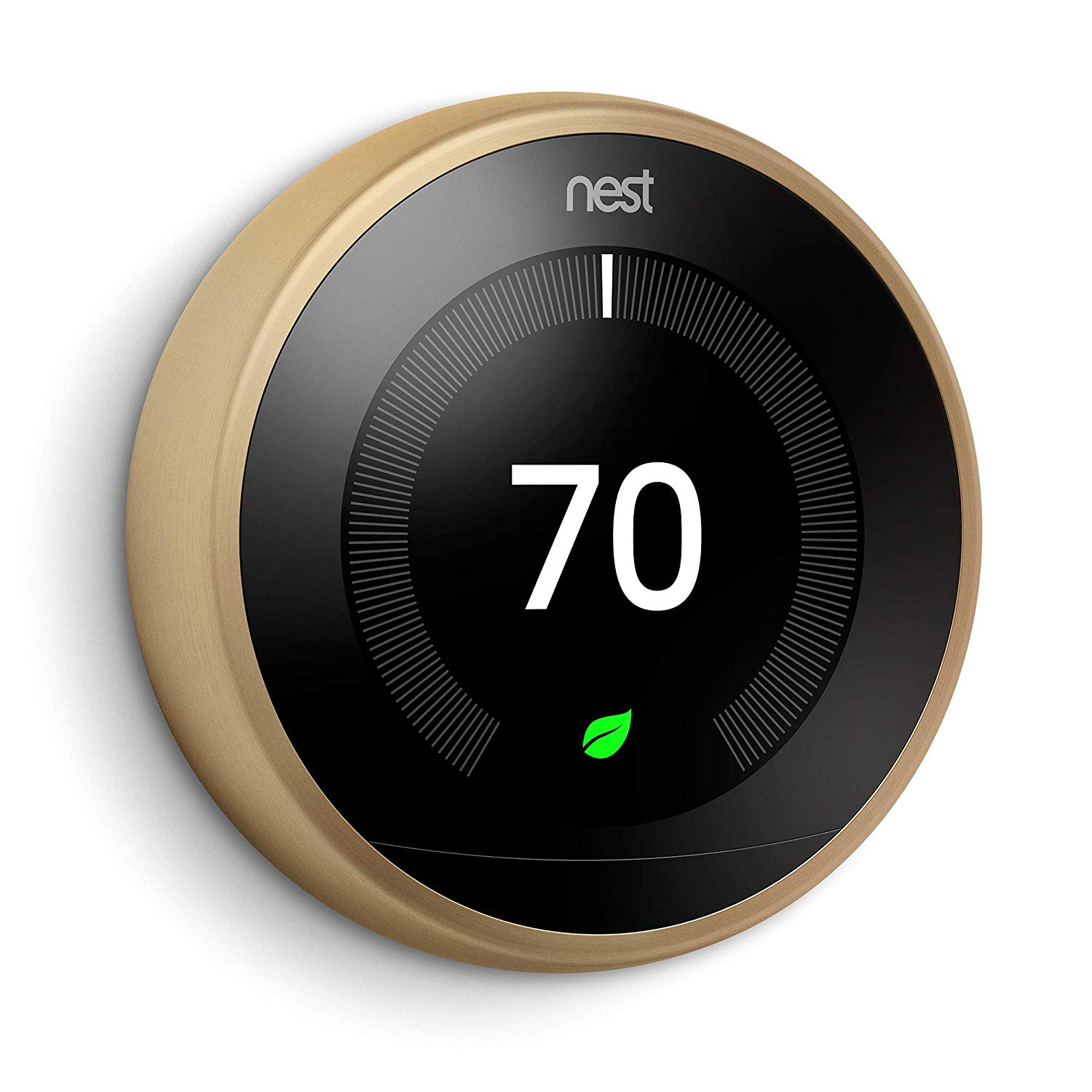 Do you have an old Nest Thermostat at home?  
Maybe this is the right time for you to upgrade.  This is the third generation of Nest Learning Thermostat lineups.  It features a thinner, sleeker design, and a bigger sharper display (24-bit color LCD, 480 x 480 resolution at 229 pixel per inch). 
The new innovation is the Farsight element.  It lights up when it sees you coming and you show you the temperature, weather or time.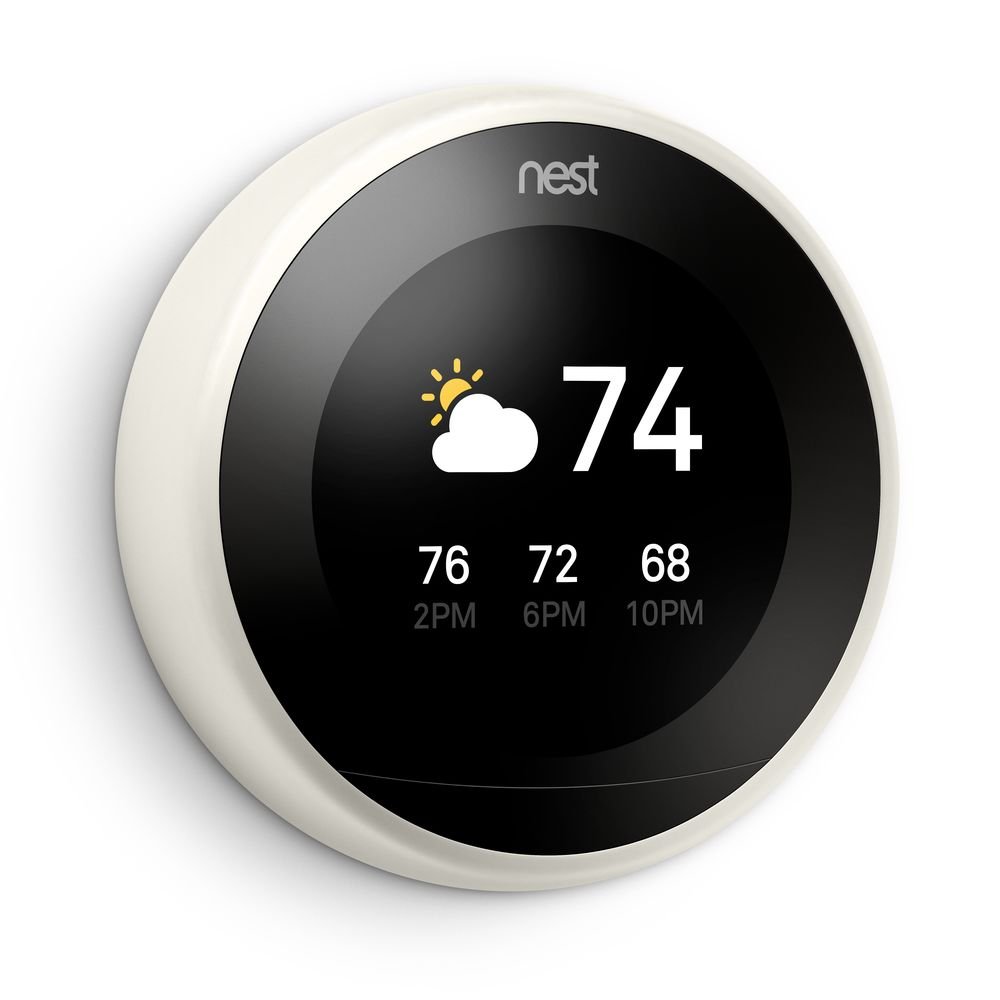 It is the pride of this mechanism that it can help you to save energy. 
A certified ENERGY STAR rating and proven to save energy.  It has sensors and uses algorithms to detect your phone's location and save energy when you are away from your home.
It works with 95% of 24V heating and cooling systems, including gas, electric, forced air, heat pump, radiant, oil, hot water, solar and geothermal.
For safety precaution, just make sure to follow the instruction carefully for setup and installation.  If you cannot do it with yourself, you can ask for assistance from other persons that is reliable and experienced.  
Home Security Camera 
Blink XT Home Security Camera is a device that offers a security surveillance that can be installed by anyone without any required skill or expertise.  Since this is wireless, no wired set up is needed.  Just place it in a secure area and use the mount to hold it fast.  
It's water-resistant and weatherproof.  So, it is safe to place it outdoors.  It features a built-in motion sensor alarm which when triggered, it will send an alert to your smartphone and record a short clip of the event to the cloud. 
Don't worry.  there is no monthly fees or service contract required for cloud storage.  It's totally free.  
You can control the cameras through Blink Home Monitor iOS or Android app.
Please note that this package is good for only one (1) set of camera kit.  The program can hold up to ten (10) Blink cameras per system.
The Arlo Add-on Camera is a great alternative package if you want to spend less for your home security.  
It bundles the same features with the Blink XT.  Starring its exceptional design and easy set-up for mounting at any place or angle both indoor and outdoor, it also has a night vision camera that can detect motion even at the dark.  It can capture clips and send you alerts through its Arlo app notification. 
Sad to say, the free cloud storage offer will only last for seven (7) days.  If you opt to upgrade, be ready to cash out for an additional subscription plan.  
The Arlo system can only support up to five (5) cameras.  For maximum, the company offers as many as fifteen (15) cameras with its exclusive Elite subscription plan. 
Click here for more info of their services plan and customer support.  
Take note that a Base Station is required for any add-on camera. 
Fitbit Versa Special Edition Smartwatch
I love smartwatch.  It is not just having a watch, it makes you smart. 
It can track your activity the whole day by monitoring your heart rate and sleep stages.  You can access favorite apps for sports, weather and get a call, calendar, text, and app alerts.   You can also able to send quick replies to messages (Android only).
Not only that, you can download and play music wirelessly during your workouts.  
This smartwatch is a Special Edition which includes a built-in NFC chip to make secure payments without your wallet and an additional black classic accessory band.  
I like the design of this model.  Stylish, light and small.  Most of all, its pricing is the grand slam.  
I recommend to you the CAVN Charger Dock Stand Cable which is compatible with this model.  Unfortunately, it is not included in the package and you need to pay for extra cash.  It could ensure you not worry when charging the device.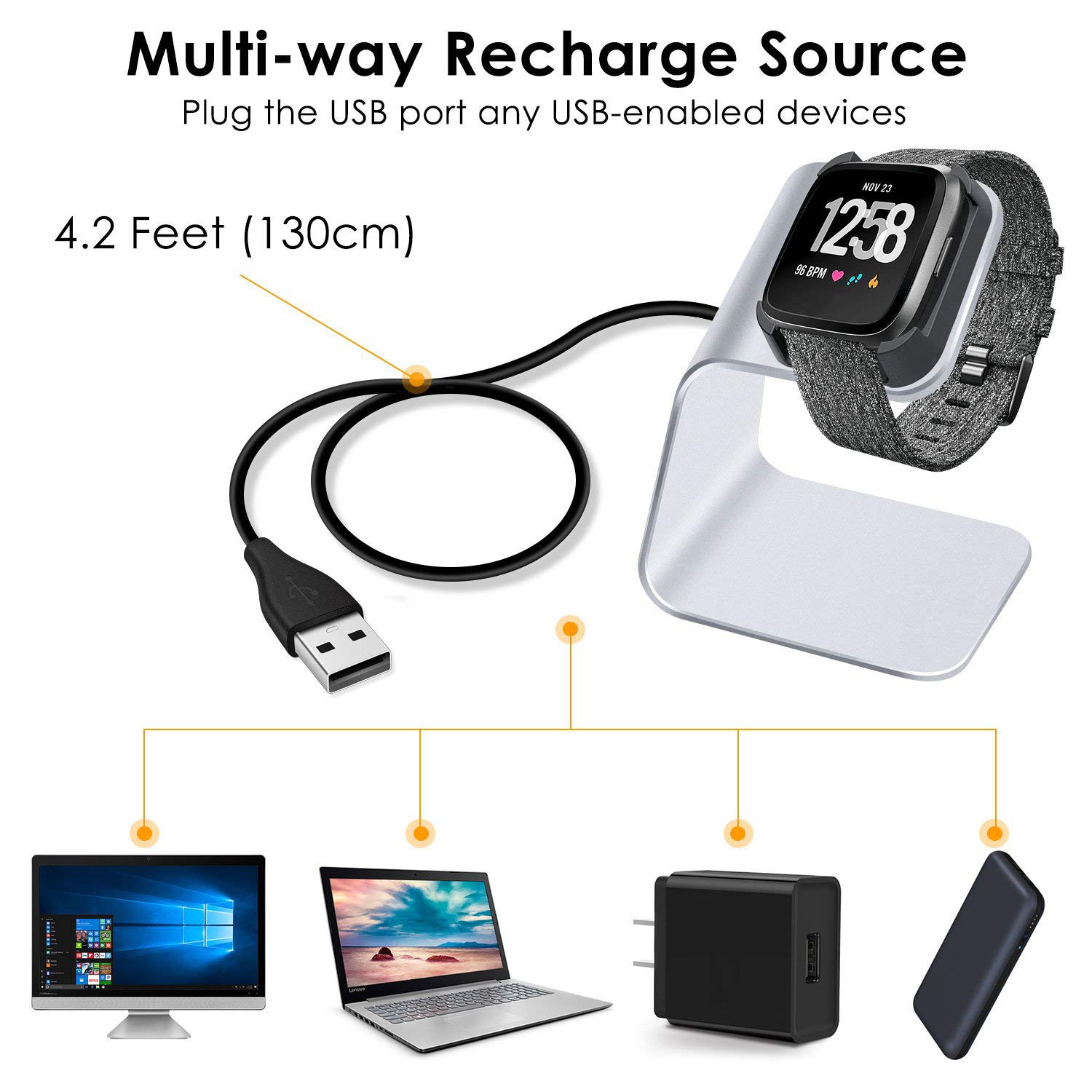 BLACK+DECKER Hand Vacuum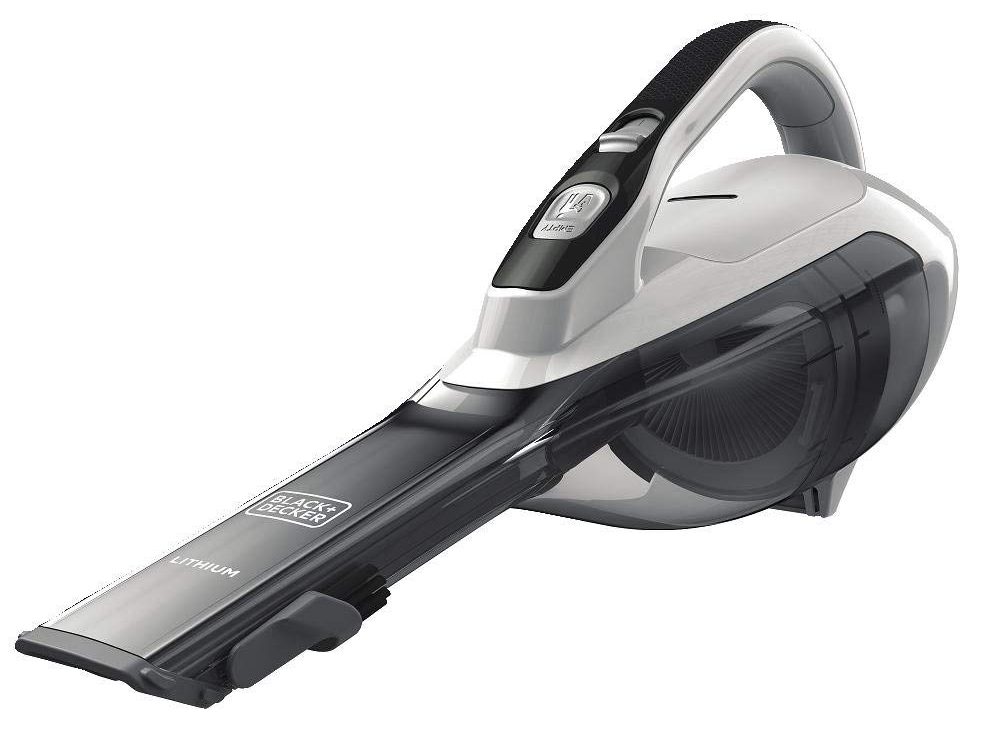 Do you have your time on this holiday to do some cleaning in the household? 
This could be a great help for you to do the task a little bit easier and effortless.  This vacuum cleaner has a good long neck design with a pull-out extendable crevice tool for hard to reach areas, along with a flip-up brush for dusting and cleaning upholstery. 
Let's forget the long cord that makes us winding and spinning all over.  This is cordless and rechargeable for easy use.  No need to plug everywhere.  
Easy to charge and store.  Light and handy.  Powerful suction power.  You can't ask for more with this hand vacuum cleaner. 
This is by far your best cleaning partner at home.   
VicTsing Wireless Shower Speaker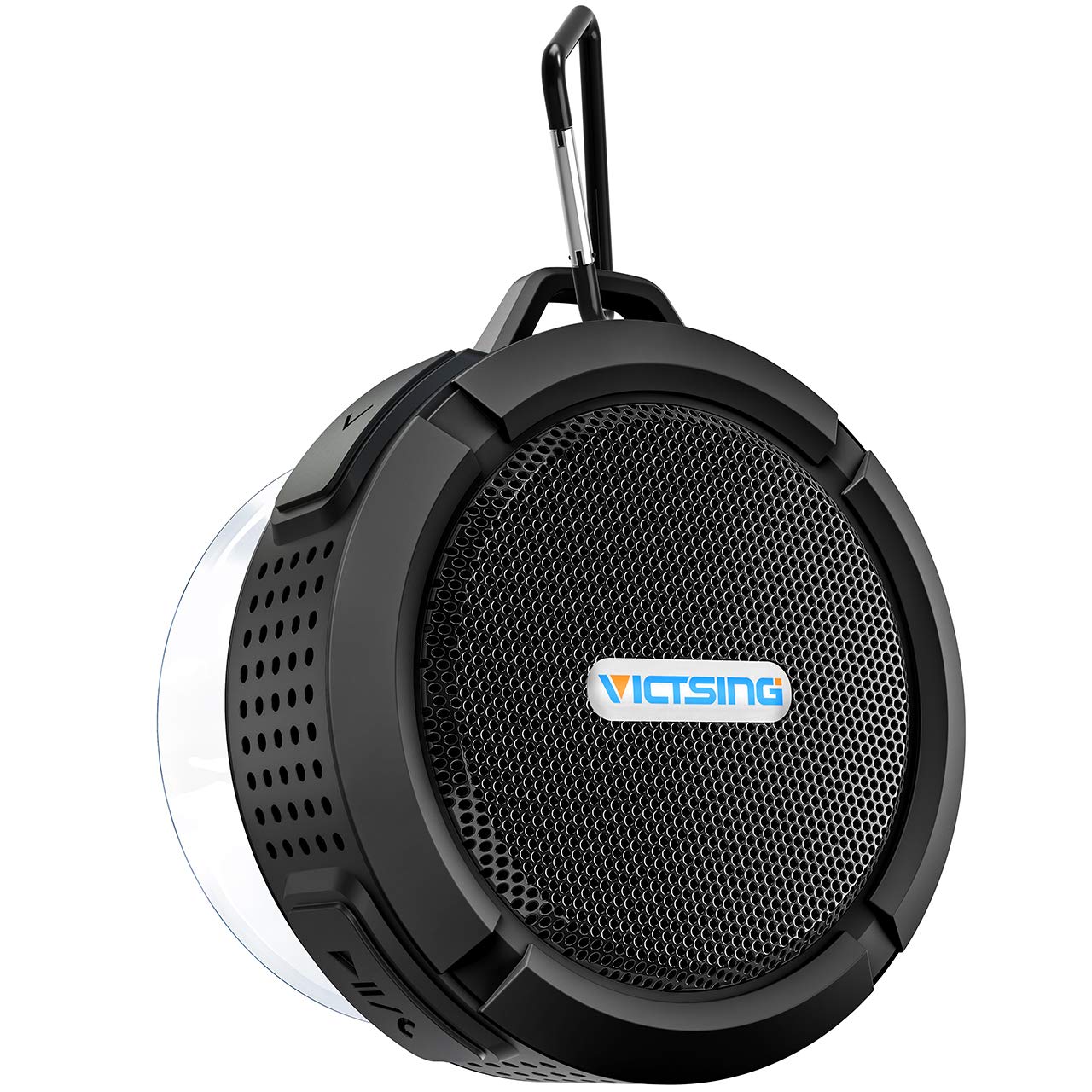 Taking shower with the bite of music at your side is a simple way of refreshing ourselves.  
This tiny speaker could be at your service while you're on the bath and ease your feeling by listening to your favorite music.   The silicone cases and interface design ensures shockproof and dustproof.
It has a water-resistant rating of IPX5.  It can able to resist from splash or spray of water without a short out but you cannot submerge it directly into the water.  It can cause harm to the device.  
You can check out the difference between water resistant and waterproof.  
Build with detachable suction and aluminum alloy metal hook, it can be hung anywhere you want.  With a built-in mic, you can pick up a phone call hands-free via this mini speaker.
The Bottom Line 
There are things in our life that can make us a happy and get satisfied.   Even small packages could mean a lot to you or for someone else.  
A simple goodie or gift for your loved one and all the more to yourself represents an act of appreciation that you value and enjoy your hard work under the sun.  
Happy holiday!