DISCLOSURE: Most of our content uses affiliate links. As an Amazon Associate, we may earn a commission when you buy through the links. Each of your purchases via our affiliation links helps us to support the cost and maintenance of this site.

So last September 12 at the Steve Jobs Theater, we finally witnessed Apple unveil their new iPhone lineup for 2018, namely the iPhone Xs, Xs Max, and XR, and so far these phones have raised a lot of discussion and debates all over the internet as to what's in store for the iPhone brand and Apple's hardware designs for the future. Apple has clearly developed these phones using last year's iPhone X as the template, ushering in a new age of iOS-powered smartphones. 
Fancy unveilings and newsworthy press releases aside, we have to ask: where do all these advancements leave the iPhone? Here are some short notes as to what we gathered from the September 12 Apple event.
Apple is now dropping its "Plus" Branding
While this may be a very minor point it does seem interesting to me at least, as Apple has stuck with the "plus" branding for three generations of devices starting with the iPhone 6 plus. This became Apple's signature brand for its larger 5.5-inch smartphones, and it wore that with pride.
The iPhone 6 Plus model
For this year, however, they have gone with the "Max" branding for the larger iPhone Xs. Could this be a move to distinguish the iPhone further from Samsung's "plus" brand of larger phones? We'll just have to wait and see if they ever bring back the plus brand for future larger iPhones.
iPhones Continue to Get More Expensive
Now to be fair iPhones have always been relatively expensive, but with the launch of the iPhone X last year they started to hit the thousand dollar price point. With the Xs and Xs Max Apple has given us starting prices of $999 and $1099, respectively. With that said, however, you still have the iPhone XR, which comes in at a slightly lower starting price of around $749. But as far as price goes we can only expect next year's models to continue to become more expensive.
Apple is committed to the Full-Screen Experience
With the launch of the iPhone X last year, and the three newer models this year it looks like Apple is determined to go full screen for good. It was clear early on from the leaks that the Xs, Xs Max, and XR would all come without any front bezels and the iconic home button, which has been a design staple for past iPhones.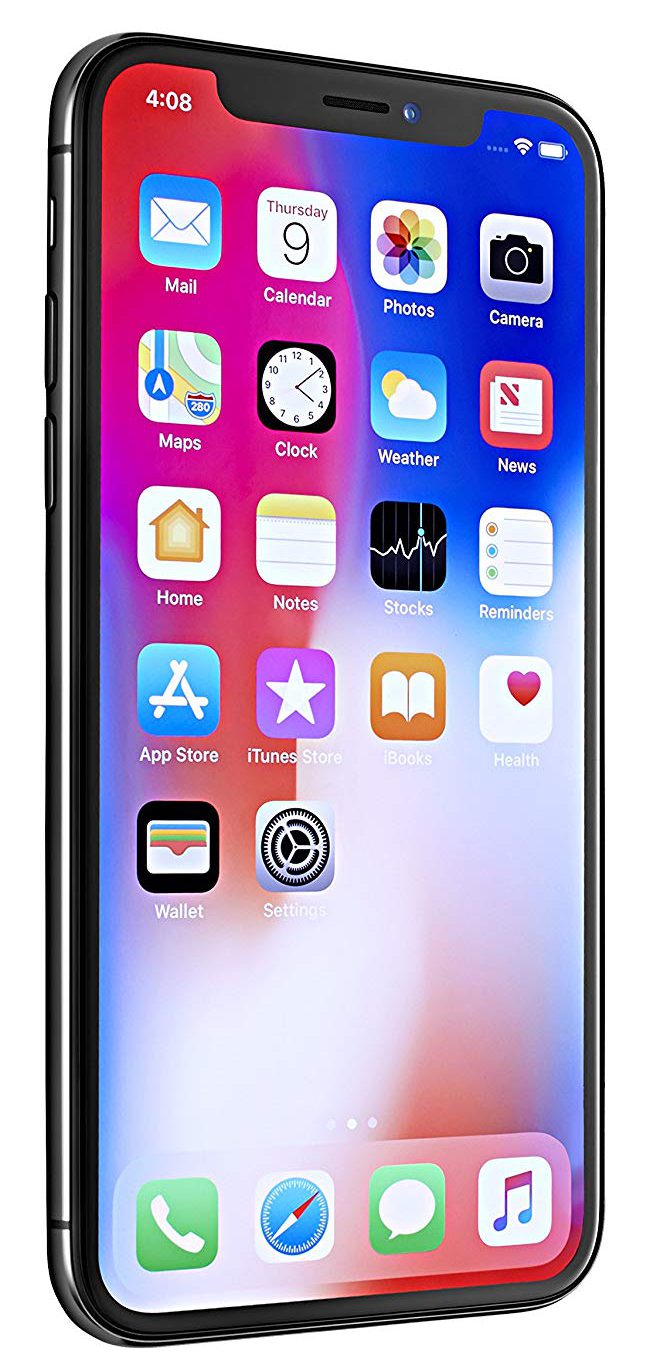 The iPhone X model
So far the near-borderless display and notch set up have been the new face of the iPhone brand, and Apple is set to make this the standard for their phones from now on, which brings us to the next item on this list.
No more small iPhones
It seems like the iPhone SE is the last we'll ever see of Apple's smaller smartphones, now that all new iPhone models feature full-screen designs. Originally released in 2016, the iPhone SE combined a compact phone size with powerful internals which at the time, was becoming more and rarer among smartphones. It retained the small size and design of the iPhone 5s, all the while offering the same internal specs as that of the iPhone 6s.
I for one can't help but wish that they'd still release a new smaller iPhone somewhere along the way, as I'm sure that a lot of Apple fans still miss the smaller phones. Speaking of things that we miss, let's head on the last point of discussion.
Goodbye Touch ID, and farewell Headphone Jack
Personally, I prefer my phones to be able to accommodate my wired headphones and to offer fingerprint security features. Unfortunately, it looks like Apple has decided to permanently part ways with the Touch ID sensor and headphone jack. This may not be a big deal for some, but personally, I would have preferred that they retained these features one way or another. It's no secret that a lot of smartphone and tech enthusiasts still find great use for the 3.5mm headphone jack, and a significant number still use fingerprint biometrics for their phone security. However, the new iPhones do feature Apple's improved Face ID security lock, if you prefer that sort of thing.
The Bottom Line
So this pretty much sums it up for this short list of things to take note of, now that Apple has launched its new phones. To be fair, Apple has brought in the new A12 bionic chip into the equation, which will bring improved performance for the new iPhones, with iOS 12 to boot.
They've also come up with camera upgrades and battery and storage improvements. So it's not like the new iPhones are something to simply shrug at. We'd love to hear your thoughts on the new iPhones, so feel free to sound off in the comments section below.