DISCLOSURE: Most of our content uses affiliate links. As an Amazon Associate, we may earn a commission when you buy through the links. Each of your purchases via our affiliation links helps us to support the cost and maintenance of this site.
The Pixel 5 is one of the hottest Android phones on the market right now. Google's newest device has made a name for itself by continuing the great camera and software performance seen on its predecessors. It also comes in a nicely-designed aluminum body which is specially-designed to allow for wireless charging.
With that said, you might still want to invest in a case for your Pixel 5. If size or weight isn't much of an issue for you, then take a look at some of the best-rugged cases we've gathered for your new Google Pixel 5.
All of these cases offer a dual-material design, to give the best protection possible for your phone.
Spigen Tough Armor Case
Spigen is known for making quality cases for different smartphone brands and models. Their Tough Armor line of cases, in particular, offers a sturdy dual-piece design, consisting of a flexible inner TPU layer protected by a harder matte polycarbonate shell. There's also a kickstand on the back so you can prop up your Pixel 5 when watching videos, making this a handy little case for your device.
Otterbox Defender Series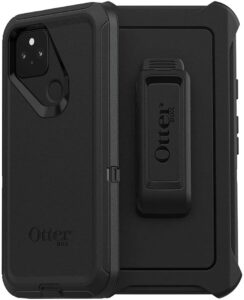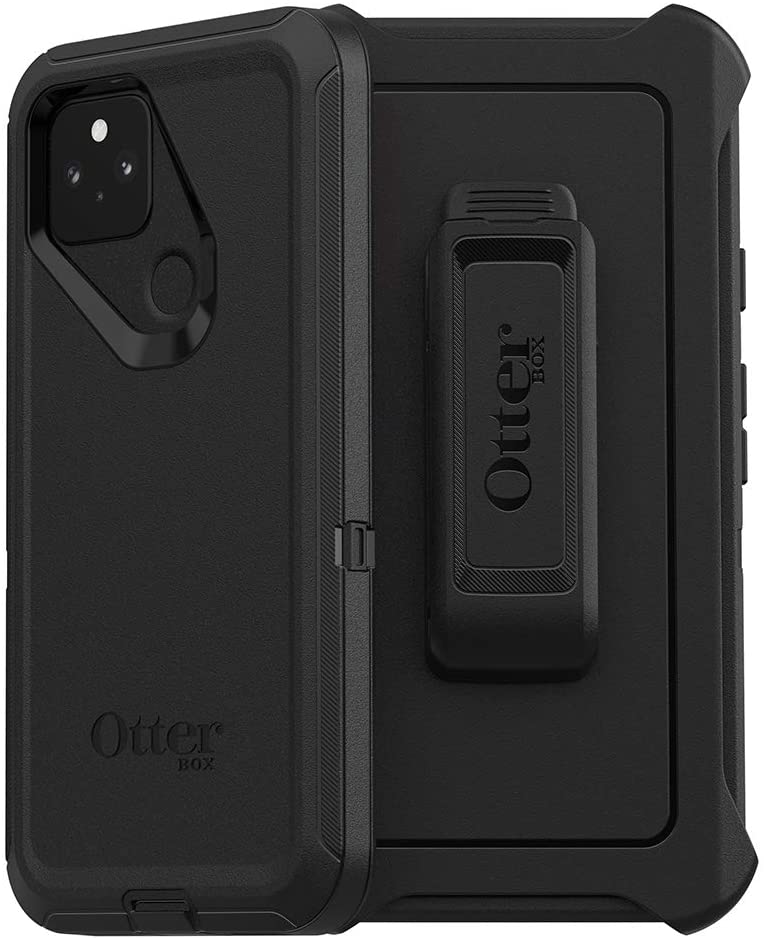 Another heavy hitter on this list, Otterbox's line of Defender Cases offers some of the toughest protection available on a device. The triple-piece design of the case gives your phone a rigid inner shell and front frame combo, and this is wrapped in a hefty rubberized material to give ample protection against drops, bumps, knocks, and more. There's also coverings for your ports so dust doesn't easily get into your device.
Poetic Revolution Case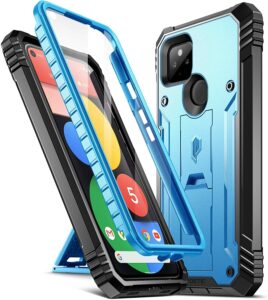 Similar to the Otterbox Defender, The Poetic Revolution combines a hefty amount of tough polycarbonate and shock-absorbent TPU material to keep your Pixel 5 safe from drops and damage. The case also features flaps that cover your phone's parts and keep them safe from damage. There's also a built-in screen protector that adds a layer of protection to your Google Pixel 5.
Tudia DualShield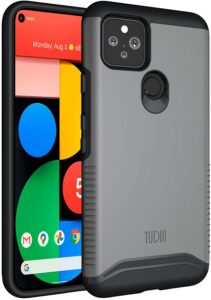 The Tudia DualShield features a TPU and polycarbonate shell design to keep your smartphone safe from life's unexpected downfalls. The DualShield features a grippy design and leaves enough space so you can easily access the charging port on the Pixel 5. It also features an industrial but sleek design to add a bit of flair to the Pixel 5's otherwise plain looks.
Supcase Unicorn Beetle Pro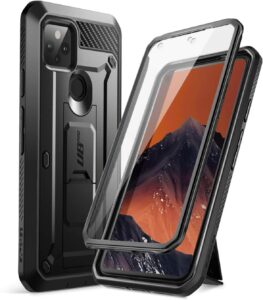 The last one on this list, the Supcase Unicorn beetle case comes with all the bells and whistles you'd expect from a heavy-duty phone case – there's a shock-absorbent layer, a polycarbonate shell, port covers, and a good amount of grip to makes sure that your Pixel 5 sits snug inside the case.
Thanks for checking out our quick list of Pixel 5 cases. Please keep on track as we will give you more updates and product features in time.