DISCLOSURE: Most of our content uses affiliate links. As an Amazon Associate, we may earn a commission when you buy through the links. Each of your purchases via our affiliation links helps us to support the cost and maintenance of this site.
A few months ago we covered some of the best premium games that the Google Playstore had to offer. These games are cut from a different cloth – they're a far cry from the run-of-the-mill battle royale shooters out there. We've compiled a quick list of some games for gamers looking to score some premium (or even classic) gaming action on their smartphone.
So once again, say goodbye to scummy payment schemes, ad-filled software, energy crystals, and timers – we're in the big leagues now.
Castlevania: Symphony of the Night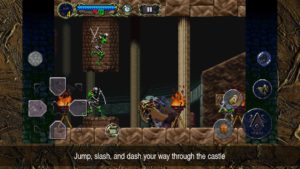 For those unfamiliar with the franchise, Castlevania is a massive videogame franchise centered around the story of the Belmont family, a clan of monster hunters who in every game are tasked to rid the world of the evil of Dracula. The games are famous for their punishing but rewarding difficulty, which mainly revolved around sidescrolling action gameplay. When Symphony of the Night first came out for the original Playstation many years ago, it opened up a new era for the series, incorporating RPG elements such as weapon classes, a level-up system, as well as a chance to fully explore Dracula's Castle.
Konami made sure to re-release the mobile port of SOTN in time with Netflix's Season 3 of the well-received Castlevania series, which is a brilliant move. If you're a fan of the series and would like to relive SOTN or play it for the first time, the 3-dollar purchase is well worth it. It's a one-time payment, and you don't get pestered with ads and IAPs.
Disgaea 1 Complete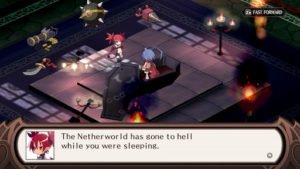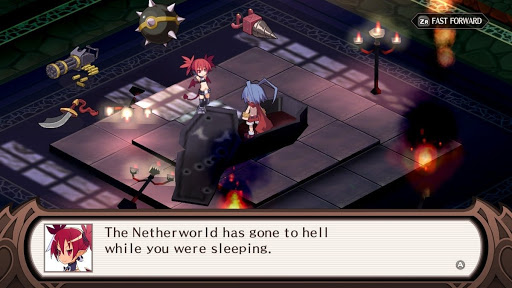 Originally published by Nippon Ichi Software for the Playstation 2, Disagaea finally arrives on the Android platform. Disgaea was lauded for its fine blend of turn-based strategy gameplay, quirky characters and intriguing story. Though it has a steep asking price, the game is a complete port and even comes with a bit of additional content, particularly in the form of "Etna Mode" based on one of the game's major characters. Disgaea offers a deep tactical experience, and will challenge you at every turn. You'll have to make sure that your party is well-equipped (with the proper levelling and stats of course) to survive the games lengthy campaign.
Disgaea comes with a one-time payment, and offers cloud save features. You can also play the game offline making it great for sessions when you're not connected to WiFi.
Dead Cells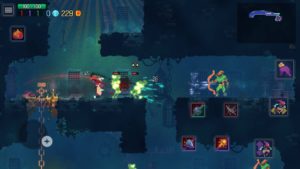 Developed and published by the good people over at Motion Twin, Dead Cells is a port of the popular roguelike action title first released on consoles and PC. The game gained a huge following for its seamless gameplay and ruthless action, making sure that you're never left with a dull moment. The game runs fluidly on mobile phones, provided that you have great hardware to boot. Being an action-oriented game, the touch controls can be challenging at times, although the game does support wireless controllers for your mobile phone.
Dead Cells has a one-time premium payment and offers cloud save, and can be played offline as well.
Lock's Quest
Lock's Quest from publisher Handy Games is a well-executed port of the original Lock's Quest for the Nintendo DS. You play the titular hero as he defends his homeland from the evil Clockwork Army. You'll have to make use of your Archineering skills in this realtime strategy title, which pits you against hordes of malevolent robots who are intent on destroying your fortifications. At the same time, you'll have to keep an eye out for your structures, repairing and strengthening them against your foes. The game features a lengthy campaign and will definitely keep you occupied for hours.
Lock's Quest has a one-time purchase and is playable offline on your mobile phone.
Stay tuned as we feature more mobile games in upcoming articles!