DISCLOSURE: Most of our content uses affiliate links. As an Amazon Associate, we may earn a commission when you buy through the links. Each of your purchases via our affiliation links helps us to support the cost and maintenance of this site.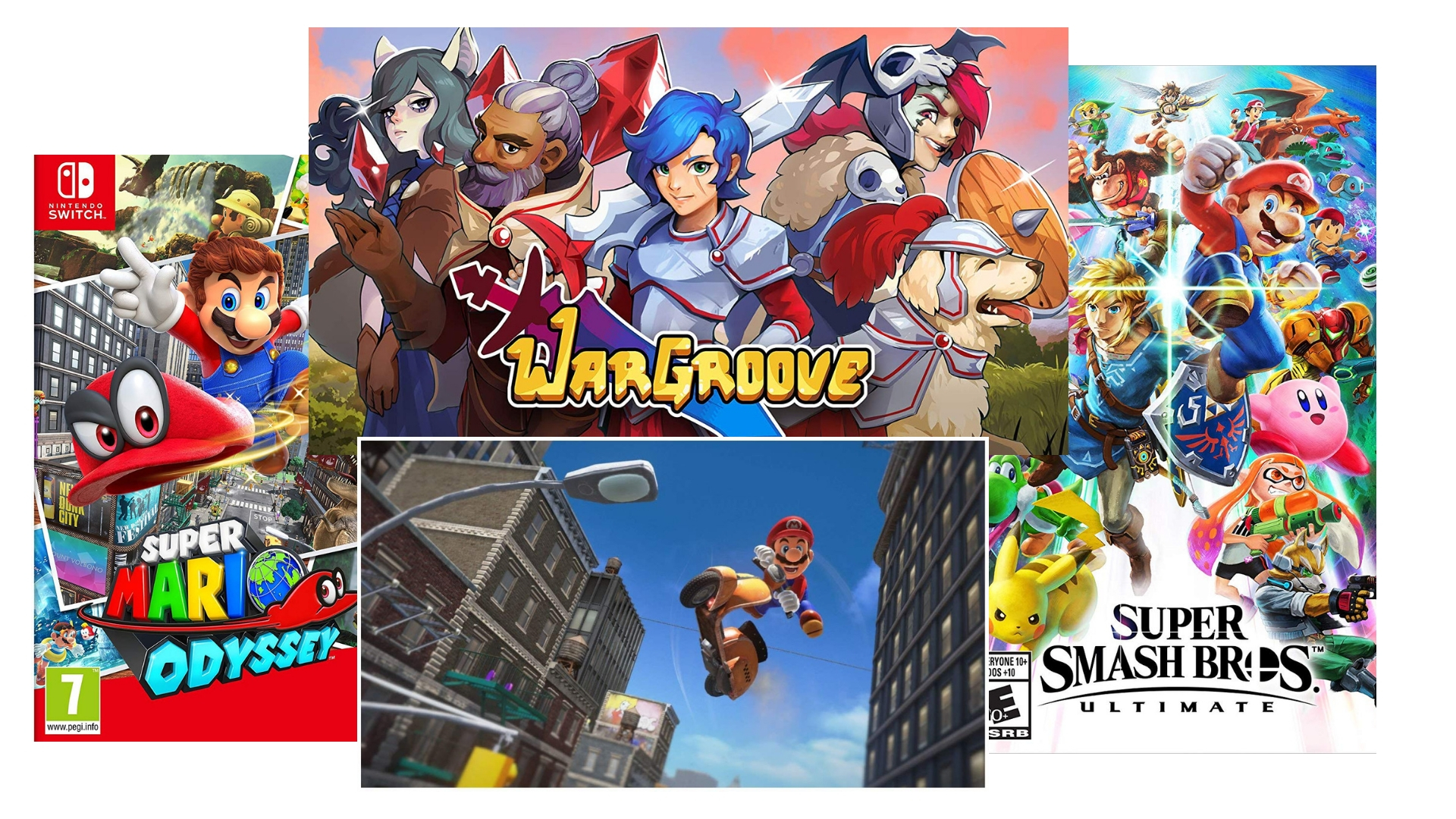 The Nintendo Switch continues to be a popular videogame system, effectively maintaining its spot in the industry as one of the best-performing consoles as of this generation.
Of course, no console will sell well without a great game library to go along with it, and thus Nintendo has seen fit to make sure the Switch gets lots of first and third-party support from game developers the world over. As such, we've made a list of games that we think are worth getting for Switch owners.
If this is your first time reading, make sure to click here to check out Part I of our best Nintendo Switch games series.
Let's move on to Part II!
Super Mario Odyssey
As Nintendo's flagship character, Mario has transitioned from merely being a bunch of pixels on-screen to a popular household name – whether in the US, Japan, or elsewhere, the words "Super Mario" evoke a feeling of fun and good old fashioned gaming. It's no surprise then that he would make his way to the Nintendo Switch in Super Mario Odyssey.
Originally released a couple of years ago, Super Mario Odyssey retains much of what made Mario games popular in general, which comprises mostly of Mario running and jumping on different objects in different locales. Of course, Nintendo has updated the gameplay mechanics to add a bit of variety to the tried-and-tested formula, as well as the visuals. This makes for one beautifully entertaining game.
Super Smash Bros. Ultimate
Another staple in the Mario franchise is the Super Smash Bros series. First seen on the Nintendo 64, the game takes different characters from different Nintendo franchises and pits them against each other in an all-out battle royale. Over time, the series has evolved to include more characters even from non-Nintendo games, and more moves as well.
The game also includes an online mode, so you'll be able to challenge friends both near and far to countless matches.
Wargroove
A turn-based strategy title, Wargroove serves as a new entertaining indie title as well as a homage to Advance wars, a cult classic. We say "homage" because Wargroove recaptures a lot of what made Advance Wars entertaining – gameplay, visuals and all.
To call it a direct rip-off is quite incorrect though – Wargroove still manages to create an identity of its own, featuring a cast of characters based in a fantasy-world setting. It also adds a few interesting mechanics which sets it apart from the Advance Wars games, such as the utilization of key game elements – critical attacks are one – to give a bit more flair to the game. All this adds up for one entertaining romp.
Diablo III Eternal Collection
Blizzard has certainly made their everlasting mark on the gaming industry, with franchises such as World of Warcraft and Starcraft achieving great success. The studio is also responsible for the acclaimed "Diablo" series, which sees you as a hero setting out to vanquish the lord of demons.
As the franchise makes its way to the Switch, Blizzard has seen it fit to launch the Eternal Collection version of Diablo 3, which includes the base game, as well as the Reaper of Souls expansion pack and Rise of the Necromancer downloadable content. You can also look forward to more playtime as the game will include online multiplayer.
Another sweet bonus is the ability to don the "Legend of Ganondorf" armor kit, which emulates the look of the main big bad from the Legend of Zelda series.
Doom (Nintendo Switch Edition)
Perhaps one issue we have with the Nintendo Switch is the somewhat non-existent presence of first-person shooting games on the system. It's a good thing then that Bethesda and Id Software came together to give us Doom for the Switch – if you're looking to scratch that FPS itch, then Doom is a must-buy.
Simply put, Doom puts you in the shoes of a space marine trapped on Mars, and you'll have to use copious amounts of ammunition and firepower to battle the forces of hell. Still not convinced? The game features a lengthy single-player campaign, and you'll also be able to invite some buddies over for some trigger-happy action over multiplayer.
What do you think? Let us know in the comments below!