DISCLOSURE: Most of our content uses affiliate links. As an Amazon Associate, we may earn a commission when you buy through the links. Each of your purchases via our affiliation links helps us to support the cost and maintenance of this site.
It's Black Friday once again, and we're here to help you find the best products to add to that shopping cart of yours. And with Smartwatches being all the rage these days, we compiled this quick list of great Black Friday eshop deals.
Your next smartwatch could be on here – read on for more!
Garmin Instinct Rugged Outdoor Watch

Garmin continues to build up its brand as one of the closest rivals of Apple and Fitbit in the wearables market.  This watch is proof that Garmin could forge a smartwatch from a different perspective in a more rugged design form.  
Built on "instinct", this watch is packed with multiple global navigation satellite systems (GPS, Glonass, and Galileo).  It's also built with Military-grade materials designed to endure extreme situations. 
We personally prefer its UltraTrac battery that can last up to 40 hours in power-saver mode. 
Fossil Gen 5 Carlyle Stainless Steel Touchscreen Smartwatch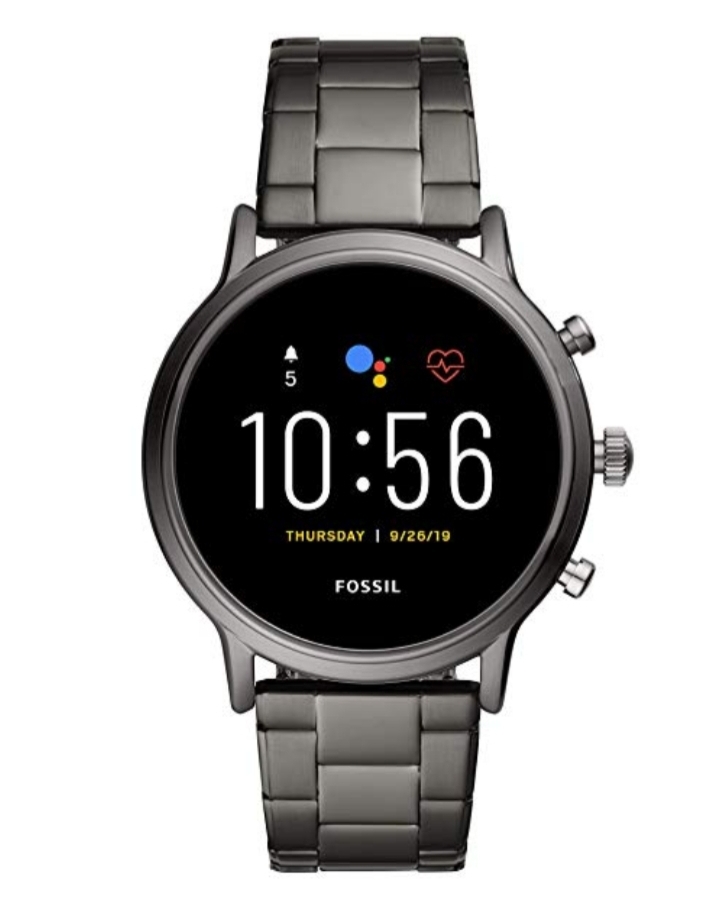 Fossil makes some great watches, and this one is no exception. The stainless steel body protects the techy inside of the watch that comes with Wear OS by Google, Heart Rate and Activity tracking, Google Assistant, a built-in GPS, as well as 8 GB of onboard storage and 1GB of RAM.
Fitbit Sense Fitness Smartwatch

The Fitbit Sense is the latest in Fitbit's line of fitness watches. Taking design cues from the Versa line of smartwatches, the Fitbit sense also incorporates 6-day battery life, EDA scanning for stress detection, ECG compatibility via a smartphone app, Gorilla Glass 3, and Amazon Alexa compatibility.
Diesel On Men's Full Guard 2.5 Touchscreen Stainless Steel and Leather Smartwatch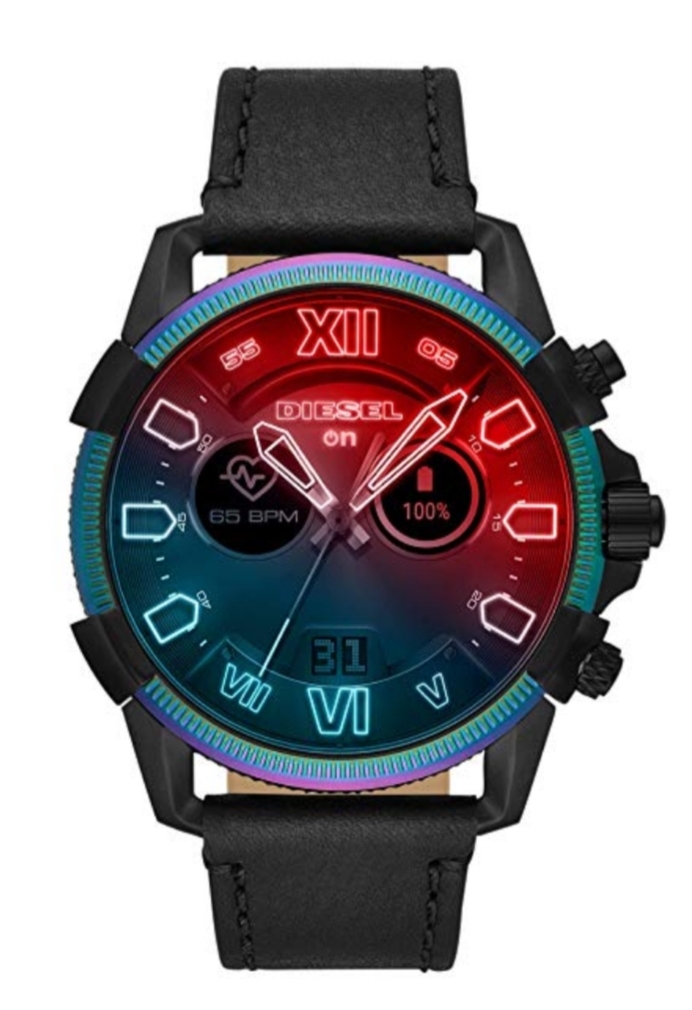 Down to $277 from its original price of $325, Diesel's smartwatch offering provides you with fitness tracking, call and SMS notifications, Google Assistant functionality, as well as Diesel's exclusive on-screen visual alerts. You can also of course change the watchfaces for added customization.
Ticwatch Pro 2020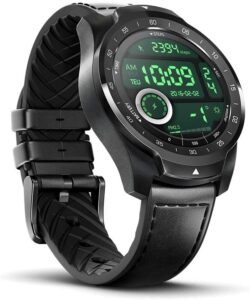 Mobvoi's Ticwatch Pro 2020 comes packed with all the bells and whistles you'd expect from a modern wearable. It comes with IP68 dust and water resistance, NFC connectivity, 24/7 heartrate tracking, music, and notification compatibility with your smartphone, standalone GPS function, and compatibility with both Android and iOS devices.
Fitbit Versa 2 Health & Fitness Smartwatch

The second Fitbit model on our list, the Fitbit Versa 2 comes in today at just around 150 bucks and gives you Amazon Alexa compatibility, sleep and fitness tracking, Spotify and Pandora functionality, a large watch display, and the usual suite of watch-to-phone connectivity.
Fitbit Versa 3 Health & Fitness Smartwatch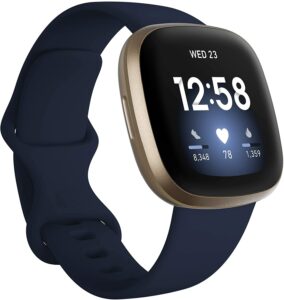 Released alongside the Fitbit Sense, the Versa 3 provides a slightly more affordable alternative to the former. The Versa 3 comes with added Amazon Alexa functionality, notifications and media playback, built-in GPS, heartrate tracking, Active Zone functionality which measures your heartrate, sleep tracking, and up to a week's worth of battery on a single charge.
Apple Watch SE

If you're after something more premium, then the Apple watch SE is Apple's wallet-friendly wearable for 2020. It features a large vibrant OLED display, a processor with twice the speed of the Apple Watch Series 3, heart rate tracking with notifications in case of irregular heartrate activity, a swim-proof design, and of course full compatibility with iPhones.
The Editor's Note
Did we miss something here on our list?  We will update this post as soon as we found the best deals on a smartwatch in the market. 
For now, we hope that we help you somehow to save much of your time to find the best Black Friday deals in the smartwatch category.