DISCLOSURE: Most of our content uses affiliate links. As an Amazon Associate, we may earn a commission when you buy through the links. Each of your purchases via our affiliation links helps us to support the cost and maintenance of this site.
For many who purchased the Nintendo Switch, the option to play console-quality games in the palm of your hand and on-the-go is now a possibility, thanks to its hybrid home-handheld feature. But as with any electronic device these days, protection from the hazards of everyday life is a must, especially when these gadgets come at a premium price.
If you take your Switch with you a lot, you might want to check out this list of cases that we believe can help preserve the longevity of your Nintendo system. Do note that these cases come in different colors for more variety.
Mumba Slimfit Case 
The Mumba Slimfit Case functions like a lot of smartphone cases. It has a combination of polycarbonate and TPU which work hand in hand to protect your system from scratches, bumps, scuffs and accidental falls. The TPU bumpers on the case also ensure that your Switch won't slide off when you put it down on a surface. And it's not that thick, so your device should still be able to fit in a bag when you carry it around.
Amazon Basics Vault Case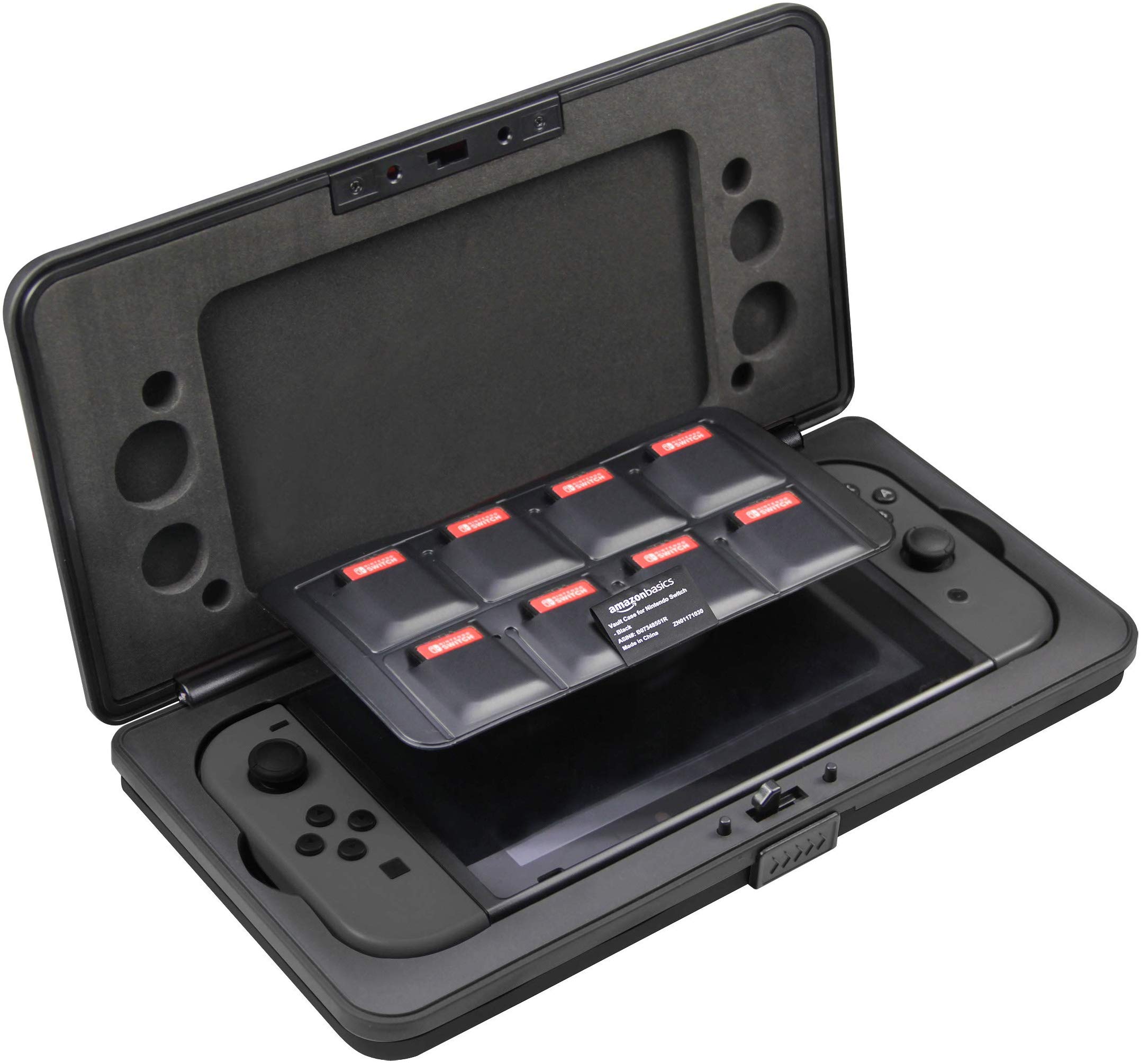 The Amazon Basics Vault Case is more of a carrying case, rather than one that clips onto your Switch. The case's outer shell features a somewhat rugged design with a soft inner layer to cushion your system. It also comes with extra space to store up to eight game cards, making this perfect for long trips or vacations. The case also has a locking mechanism to make sure it doesn't swing open accidentally.
Mumba Carrying Case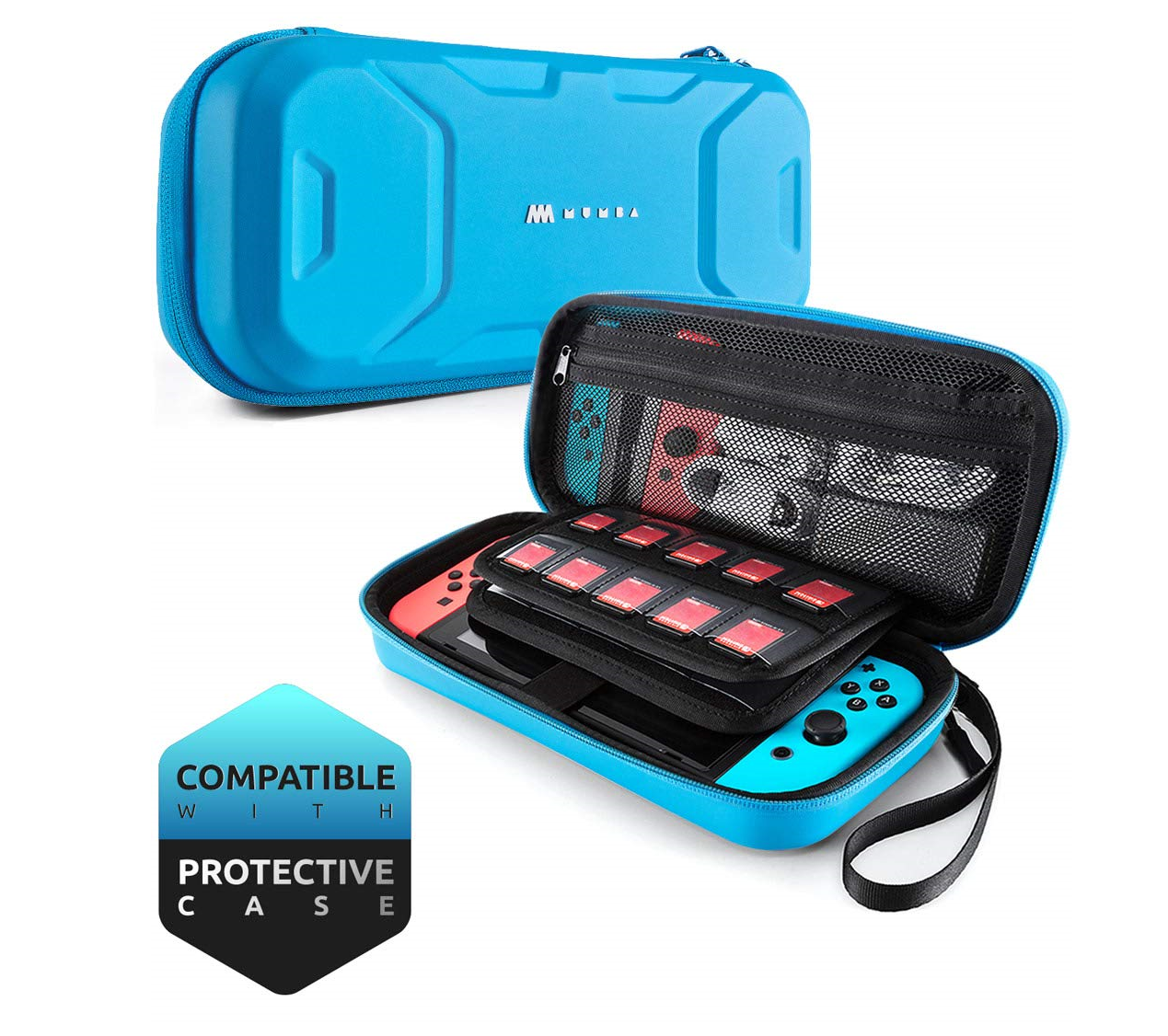 The Mumba Deluxe Case also functions as more of a travel case, but with an extra room not only for games but for other accessories as well. If you're wondering how much you can fit in, the manufacturer says that there's enough space for game cards, Joy-Cons, Joy-Con straps, headphones, an AC adapter – you name it. The case is also multi-layered to protect your Switch from external moisture.
MEO Nintendo Switch Case  
Similar to the Mumba Slim fit, the MEO Nintendo Switch case attaches directly on your switch to protect its build from scratches, scuffs, and bumps. It is made from TPU material and has a slim profile for easy carrying. There are also added grips on the sides to make prolonged gaming sessions easier on your hands.
HORI Tough Pouch 
Officially licensed by Nintendo, HORI's Tough Pouch is another carrying case for the Switch, which features a hardened exterior layer combined with soft padding on the inside to protect your console. It is quite slim for a carrying case and features a sleek, minimalist profile. You can also carry additional game cards in the case.
The Bottom Line
We hope that this list can give help you in choosing the best way to protect your Switch for the times when it's out and about with you. After all, it is a unique device with limitless possibilities for fun gameplay. We hope you'll check out our other accessory features soon!