DISCLOSURE: Most of our content uses affiliate links. As an Amazon Associate, we may earn a commission when you buy through the links. Each of your purchases via our affiliation links helps us to support the cost and maintenance of this site.
Before the modern age of smartphones, there was a time when basic feature phones ruled the world. And at the top of this kingdom was Nokia, whose legacy as a phone manufacturer was cemented by manufacturing solid and reliable mobile phones.
It looks as if HMD Global wants to revitalize this trend, as the company has released a new feature phone under the Nokia brand. The Nokia 106 reminds us of Nokia handsets past, and its entire existence revolves around its simplicity. It serves as a follow-up of sorts to the rebooted Nokia 3310, although the 106 takes a bigger hit in the specs department.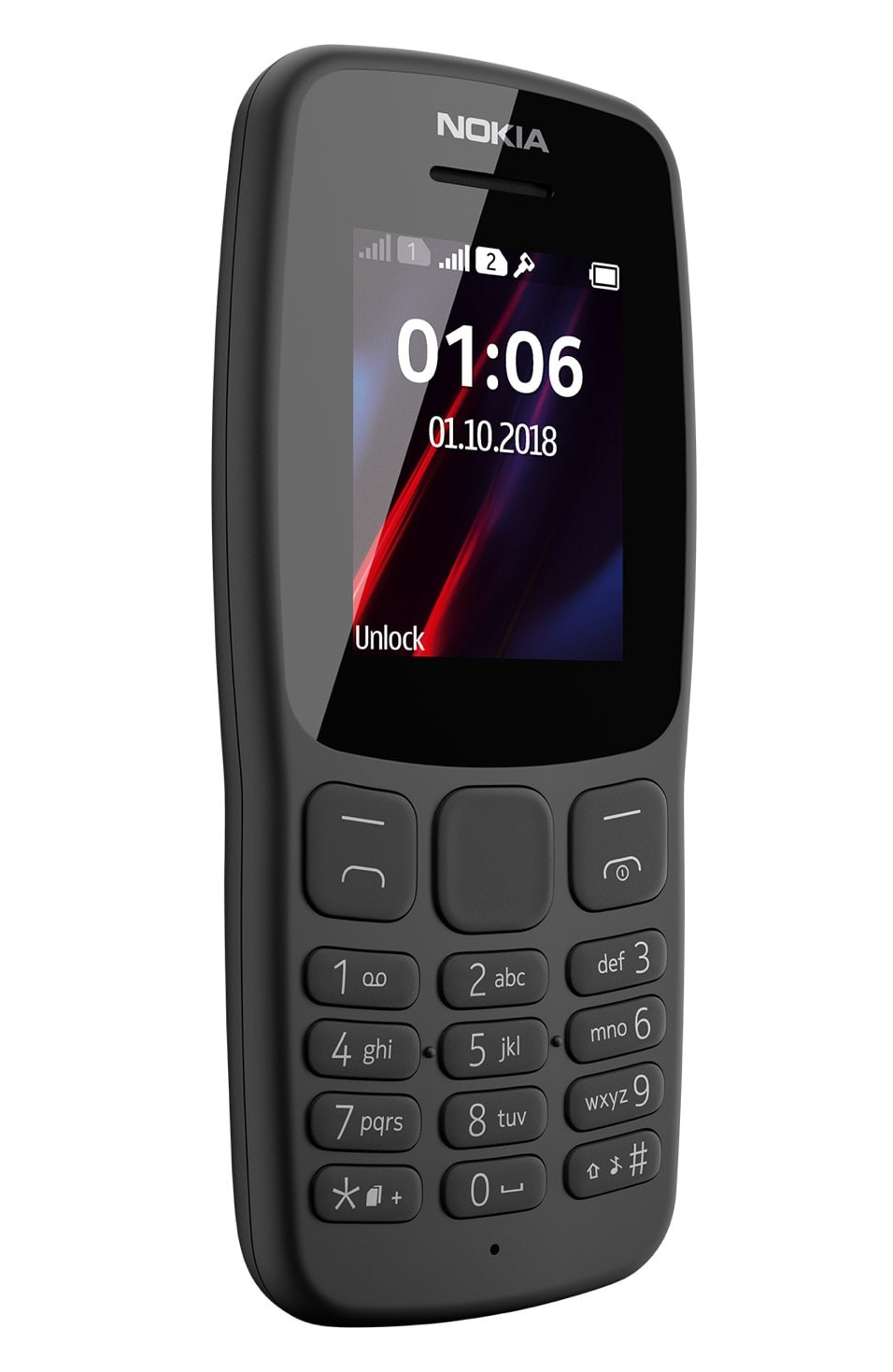 The phone's specs, of course, won't wow anyone. You get a 1.8-inch TFT screen, enough for you to read and reply to SMS and navigate the basic UI (User Interface) to make calls. The tiny screen is encased in a plastic body, the shape of which reminds us a bit of the Nokia 1100 released more than a decade ago. Interestingly enough, the phone is powered by a Mediatek chipset, the MT6261D to be exact. You also get 4 megabytes both of storage and RAM, so yeah, you won't be using this as a music player any time soon. You do get to play Snake, which is an upside of sorts.
If you're wondering though, the phone doesn't come with a camera, but it does come equipped with a flashlight.
However, if you do need a phone strictly for calls and texts or for use in hazardous areas, the Nokia 106 will do you good as the onboard 800-mAh battery will be able to last several days. Releasing the 106 is an interesting move by HMD and Nokia, as the brand continues to try and reclaim market space with their slew of Android One phones. We'll have to wait and see if the 106 makes it to the US market.