DISCLOSURE: Most of our content uses affiliate links. As an Amazon Associate, we may earn a commission when you buy through the links. Each of your purchases via our affiliation links helps us to support the cost and maintenance of this site.
So get this – for a price of just around $199 bucks, you can get the 7th generation Apple iPod touch. This is probably one of the cheapest iOS devices you can get right now from Apple, but with the release of new devices such as the 2020 series of iPhones and iPads, why should you even consider such a small and less powerful device? Let's take a look!
About the iPod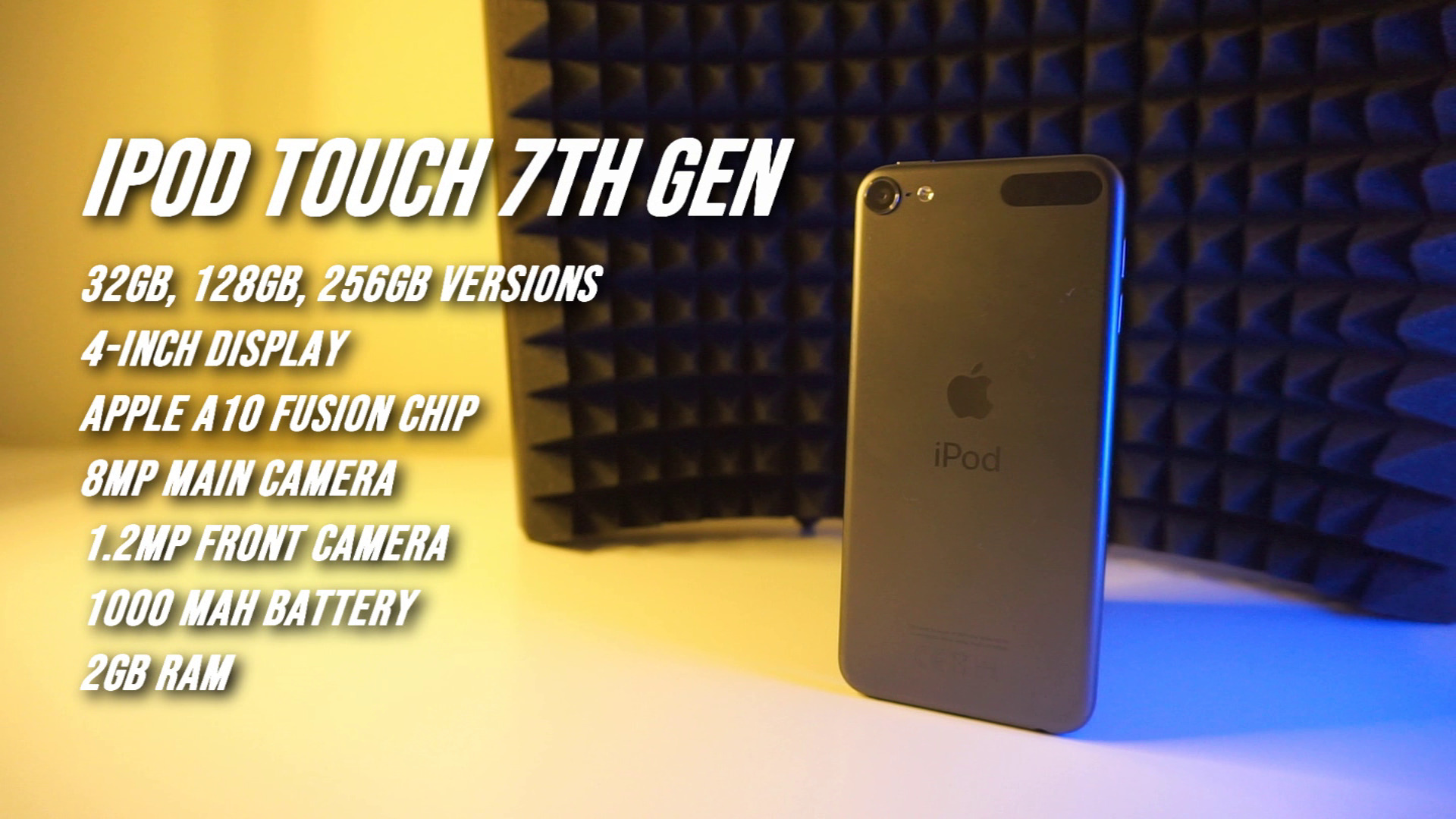 Back in the day, Apple made an insane amount of money with the success of the classic iPod and iPod touch devices, providing loyal Apple fans and potential customers with a premium device to suit their music and multimedia needs. Fast-forward to 2019, and Apple released what could very well be the last iPod product ever.
But in a market dominated by powerful devices capable of media playback and more, why did Apple still choose to release the iPod touch? Well according to many, this was a means of keeping the product line alive, and that's pretty much what Apple did.
There's no fancy Face ID or Touch ID here, no full-screen display – but underneath its simplicity, there's a device which I personally find interesting nonetheless.
Design and Usage
The design right here are vintage Apple through and through. The iPod Touch is virtually the same size as the iPhone 5, 5S, and the first-generation SE. There's a four-inch IPS display upfront with an oleophobic coating, a 1.2-megapixel front-facing camera, and a classic Apple home button, which we don't really see anymore these days. On the other side, we get an aluminium back with an 8-megapixel camera and the Apple logo, and a plastic strip for wireless signals. It's a fairly basic design and I like it, and it's definitely a throwback to the Apple designs of yesteryear.
While the iPod brand used to be mainly aimed at music consumption, Apple has really tweaked their product over the years to give consumers more usage out of their device. The inclusion of a touch-based display along with compatibility to the latest iOS version really gives weight to the phrase "an iPhone without the phone" – this means that most modern iOS apps will be able to run on the iPod as they would on an iPhone, albeit on a smaller display and without the added benefit of mobile data use.
---
MORE TOPIC: Should You Bother with the iPhone SE?

---
If you look at it, it's this kind of software accessibility that gives you more freedom to do all kinds of neat stuff on this device. Sure, there's a huge lack of processing power and camera quality compared to even the most affordable iPhones today, but I'd like to think that the iPod Touch isn't all about the specs as it focuses more on giving you an affordable gateway to Apple's ecosystem. I might not be able to take groundbreaking photographs or run the most intense games on the iPod, but I can still access my Apple music library, my iCloud documents, and use iMessage and FaceTime to keep in touch with family and friends.
If you want to play games, watch movies or take photos on the iPod then of course there's nothing stopping you – you just have to keep your expectations in check.
Closing
So, is the iPod Touch worth getting at all, especially in this day and age? Well, if you are like me and don't really care about specs at all – maybe you're only after an affordable Apple device with access to essential iOS software services, then you might want to check out this device.
Otherwise, if specs matter a lot to you, then you're probably better off buying one of the older iPhone or iPad models. It also doesn't look like we'll be getting a new one in the future, so that's another factor to consider.