DISCLOSURE: Most of our content uses affiliate links. As an Amazon Associate, we may earn a commission when you buy through the links. Each of your purchases via our affiliation links helps us to support the cost and maintenance of this site.
Google's Stadia service has recently seen its fair share of rough patches, most recently with Google shutting down its in-house development studios and detractors spelling out the doom and gloom game for Google's game-streaming service. Nevertheless, the service still works flawlessly and has something to offer people resting on the more casual and moderate side of gaming, who would like to see what the service is all about.
So today we have the official Google Stadia controller with us and we're gonna see how well it works on Stadia and on non-Stadia services. Read on to find out more!
Unboxing
So the Stadia controller comes in a nice white box, and I have to admit that I do like what they did with this design. So you also get the specs of the controller on the side of the box, as well as some additional information on the bottom of the packaging. Opening the box you get the Stadia controller itself, and as you can see we do have the just black version here with us. Further opening up the box we get a rather long USB Type A to Type C cable which is a nice addition, although there is no pre-packed charger. Other than that you just get a bunch of additional paperwork.
Handling and Design
Now, handling the stadia controller itself, it does have a sturdy feel to it. One thing I've noticed is that it somewhat combines different button layouts which are seen on other console controllers. For example, the A, B, X and Y buttons are arranged similarly to an Xbox Controller, while the analog sticks are fixed in a position that you'd get with Sony Dualshock controllers, while the menu, Google Assistant and screenshot buttons are placed similarly to the ones found on a Nintendo switch Pro Controller. In addition to all this there is of course the Stadia Home button, as well as a USB C port for charging and usage. Now underneath the home button is a light which will either flash white or orange depending on what you're currently doing. For example, it will blink a white color if you are pairing it to a device, maintain a white steady glow if it's connected, and blink orange if it needs to be set up with a WiFi network.
There's also a headphone jack which is a nice addition – all of this comes wrapped in a nice matte texture and it's nice to the touch.
Now the face buttons and D-pad on the controller are rather clicky, but I like how clicky they are when using the controller. One comparison I can probably make is that the buttons almost have the same level of "clickiness" as on the Gameboy Advance SP, I think that they do feel similar so let me know in the comments if you feel the same way. The analog sticks and shoulder buttons likewise have a comfortable feel to them, and I do like how the controller handles overall. It's also got significant weight to it like it doesn't really feel cheap and that's always a good thing.
Now as for the menu buttons, they do work nicely. Aside from the stadia button, I mostly use the screenshot button to capture gameplay recordings which you can access on the Stadia app. It works a lot like the capture button on the Nintendo Switch, where pressing the button captures a screenshot while holding it records the last 30 seconds of your gameplay.
Connectivity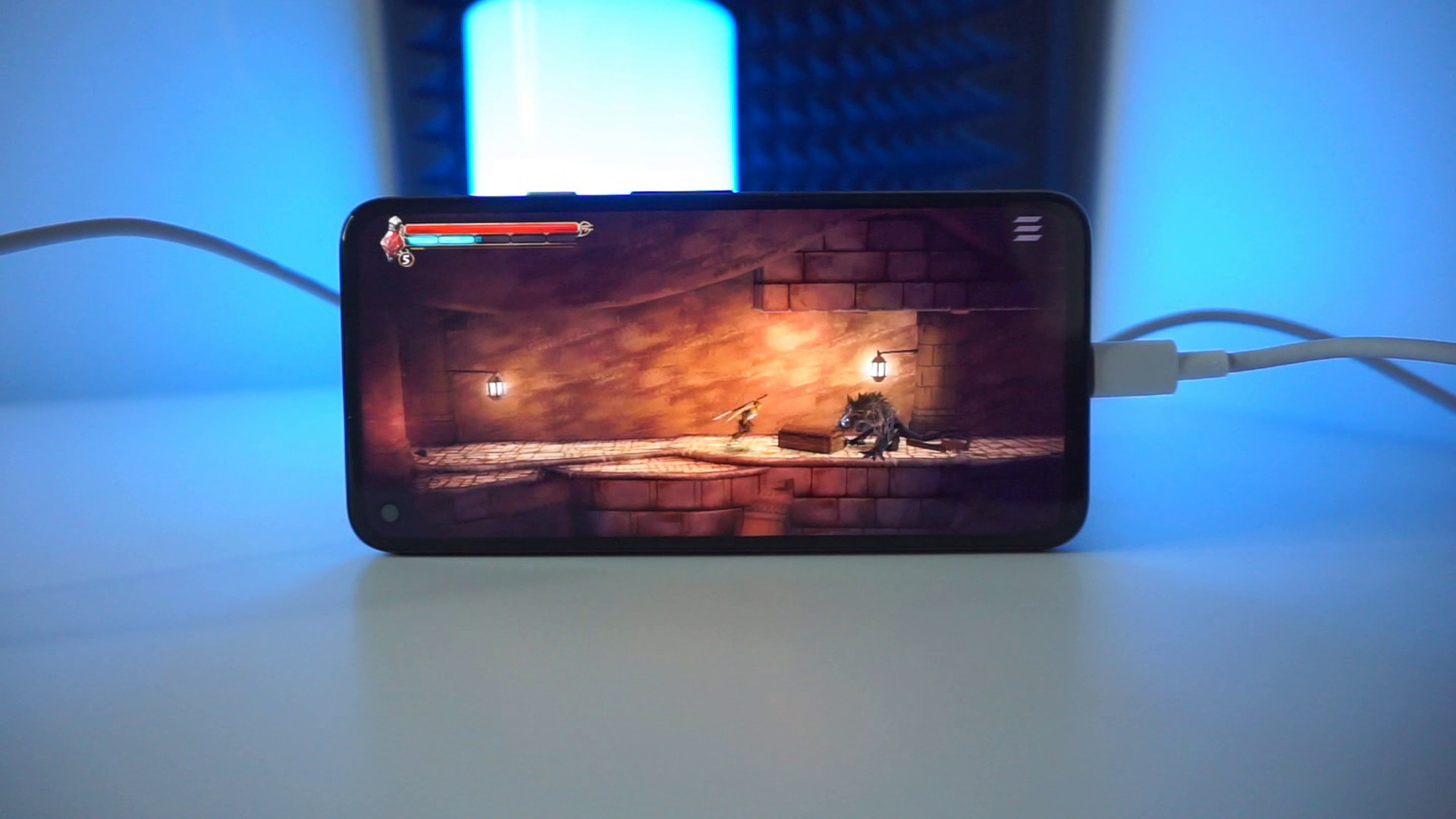 What makes the Stadia controller rather unique is that it makes use of both Bluetooth and WiFi connectivity to pair with your device. Additionally, it will require you to use location services, if you're attempting to use it with a smartphone. Now compared to a lot of other controllers out there, I would've preferred if it relied solely on Bluetooth as it would've made set-up a lot easier.
Connecting the Stadia controller wirelessly is mostly an effortless affair, as long as you can get it to work right. Most times I can connect my controller wirelessly to my Pixel phone easily, although there were instances when I had trouble connecting the controller. For example, it required me to download a software update, which took me several tries to get to work. Some other times it will have a bit of difficulty connecting to my smartphone, which will require you to restart the Stadia app and the controller to make things work.
Of course, a simple solution to these issues would be to use the controller with a USB cable, which has worked flawlessly so far.
Mobile: Wired & Wireless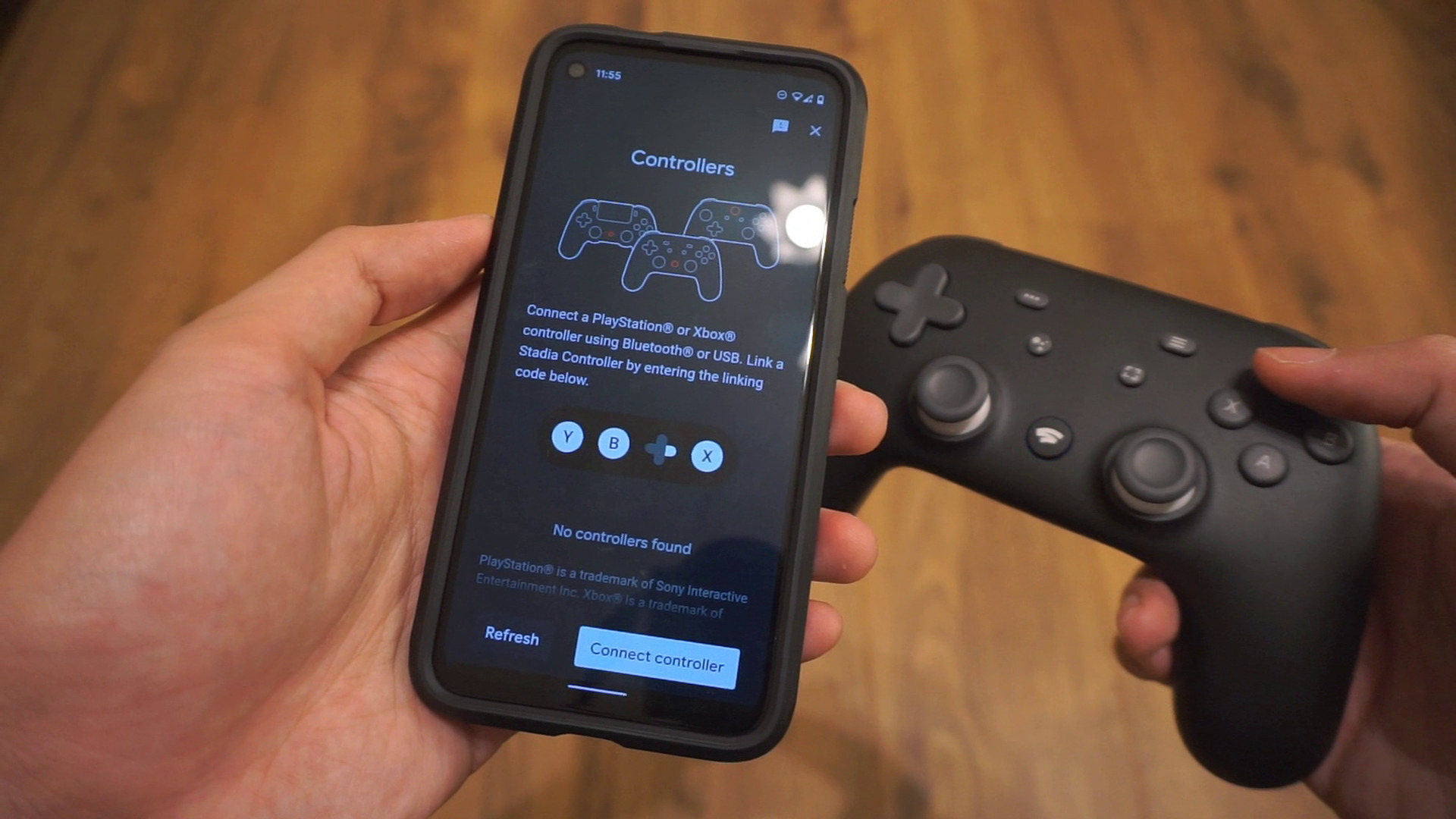 We also managed to get the controller working on a phone. In general, there's a pretty low level of latency which is good, and in my experience controller latency is very dependent on your internet connection. While filming this video we had pretty decent connection speeds and this is pretty evident in this clip.
Now, you technically can use the Stadia controller for other non-Stadia games as long as you use it with a wired connection, and if the app supports physical controls. We managed to get it to work with Grimvalor which is one of my most favorite Android games, and it handles pretty nicely without any input delays.
PC and Steam Connectivity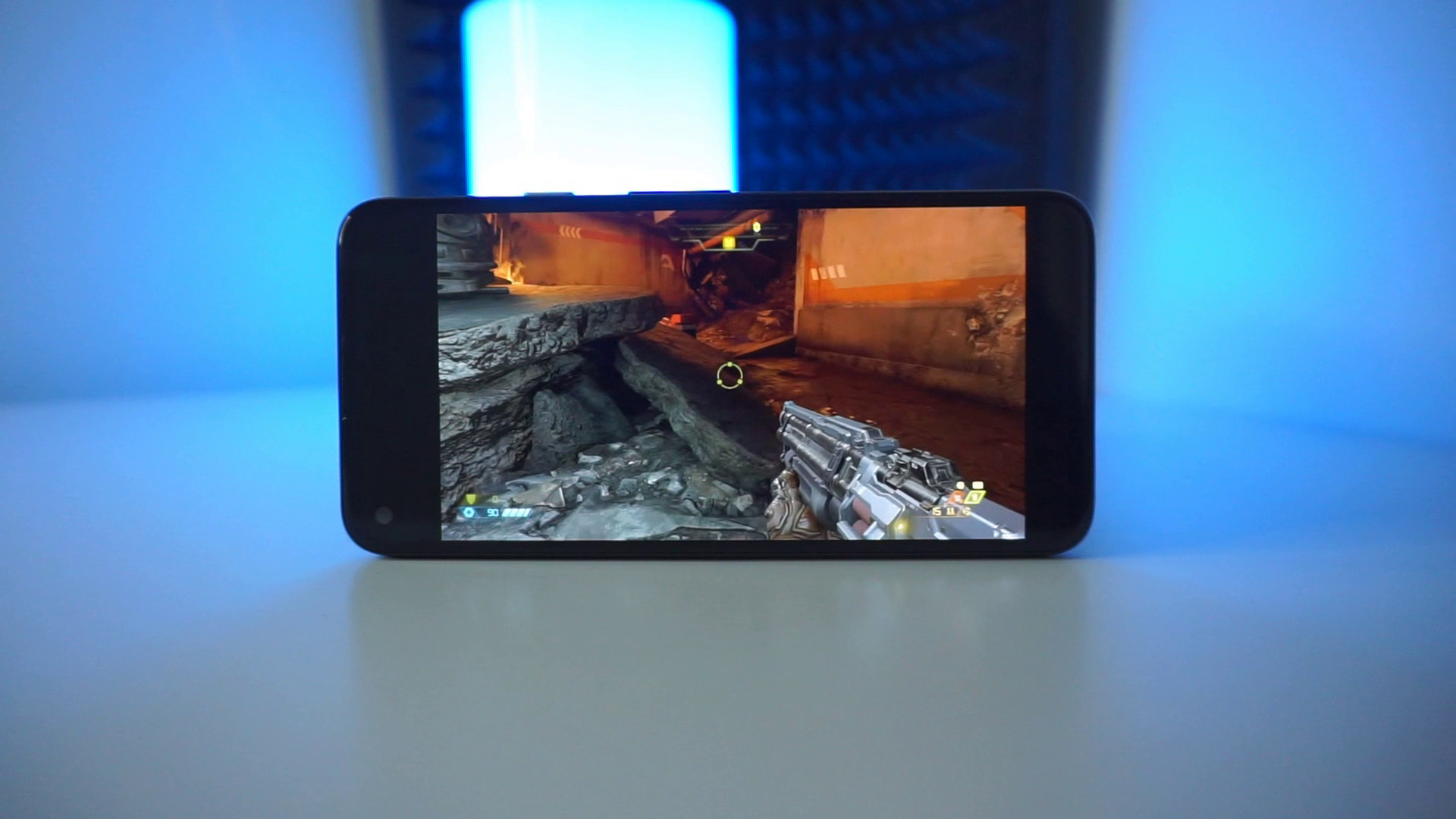 So far I've had an easy time connecting the Stadia controller wirelessly to my laptop. Of course, you'll need to have Stadia up and running on your internet browser, but the process is mostly seamless. Again, the latency here is dependent upon your internet connection. If your network connection is slow then expect some input lag. As I mentioned earlier, things do go smoother if you opt for a wired connection with the USB cable, in which case there's basically zero input lag.
One thing which I really love about the controller is that it is compatible with games outside of Stadia, provided that you use a USB cable for it, and if the game supports third-party controllers. I was also able to use it to play Batman Arkham Asylum on Steam. Since it's wired, latency is virtually non-existent, and I don't have to worry about the controller's battery life as it is connected to a power source.
Battery Life
Speaking of battery life, the Stadia controller can last up to 10 hours of play on a single charge thanks to its 2000 mAh battery. Since I play both wired and wirelessly, I haven't felt the need to charge it very often as it charges off my computer.
Closing
To sum things up, I do like the Stadia controller. It's got great build quality, handles pretty nicely, and is compatible even with non-Stadia games. The only issues I have so far are the connection troubles every now and then, and the reliance both on Bluetooth and WiFi for wireless connectivity. Other than that though I still use it pretty often, and Stadia loyalists will no doubt find plenty to love about this controller.
Where to Buy? 
As of now, the Stadia Controller is sold only at Google's online store, Unfortunately, there is no update yet as to when it will be available on Amazon.