DISCLOSURE: Most of our content uses affiliate links. As an Amazon Associate, we may earn a commission when you buy through the links. Each of your purchases via our affiliation links helps us to support the cost and maintenance of this site.
Internet of things or IoT is a phrase that is synonymous with and defines what is a smart home is about.
Every appliance and device that controls lighting, home security access, entertainment systems, and temperature are all components of a smart home automation system.  With the progress of technology and smart home products, home automation is now more feasible because of the network connectivity of the devices around your home via wi-fi or internet connections.
Through the aid of smartphones, tablets, laptops, or even game consoles, you can now have access and remotely control your internet-connected devices at home even if you are far away from it.  No hassle, and you can do it all with just one tap of your fingertips.
More interestingly, the rise and prominence of virtual or digital assistants such as Alexa by Amazon, Cortana from Microsoft, and Apple's Siri – which feature the ability to make commands and control a device through your voice – have become mainstream and popular.  
So, what is the apex?  Certainly, the main advantage of having smart automation at home is the convenience of these mechanics that makes it worthy and practical.
Through this post, I will help you to figure out the best budget home essentials under $200 in the market without spending tons of cash from your pocket.  
Wemo Mini Smart Plug 
This may look an ordinary plug.  But this is not just a plug, this is a smart plug.
What makes this Wemo mini plug smarter compared to a traditional plug?  With the aid of this mini mighty plug, you can control any of your appliances at home through your phone.
Do you want to schedule your fan to turn on before you arrive or turn your lights off while you are at work?  The Wemo mini plug can do it all for you.
It also has the capability to pair with any built-in devices at your home if you have Amazon Echo devices, Apple Homepod, or Google Home.  If all connected, Wemo will do the rest of the task through your voice.
Just download the Wemo free app in order to make it work.  You can download the Wemo App on Google Play if you are using an Android device or at the iTunes App Store if you are using Apple gadgets.
I also like its compact and sleek design.   It allows you to stack two Wemo Mini Smart Plugs in the same outlet without cramping or blocking each other.
Please make sure that you must have wi-fi or internet connection at home to function all the stuff on this list, though.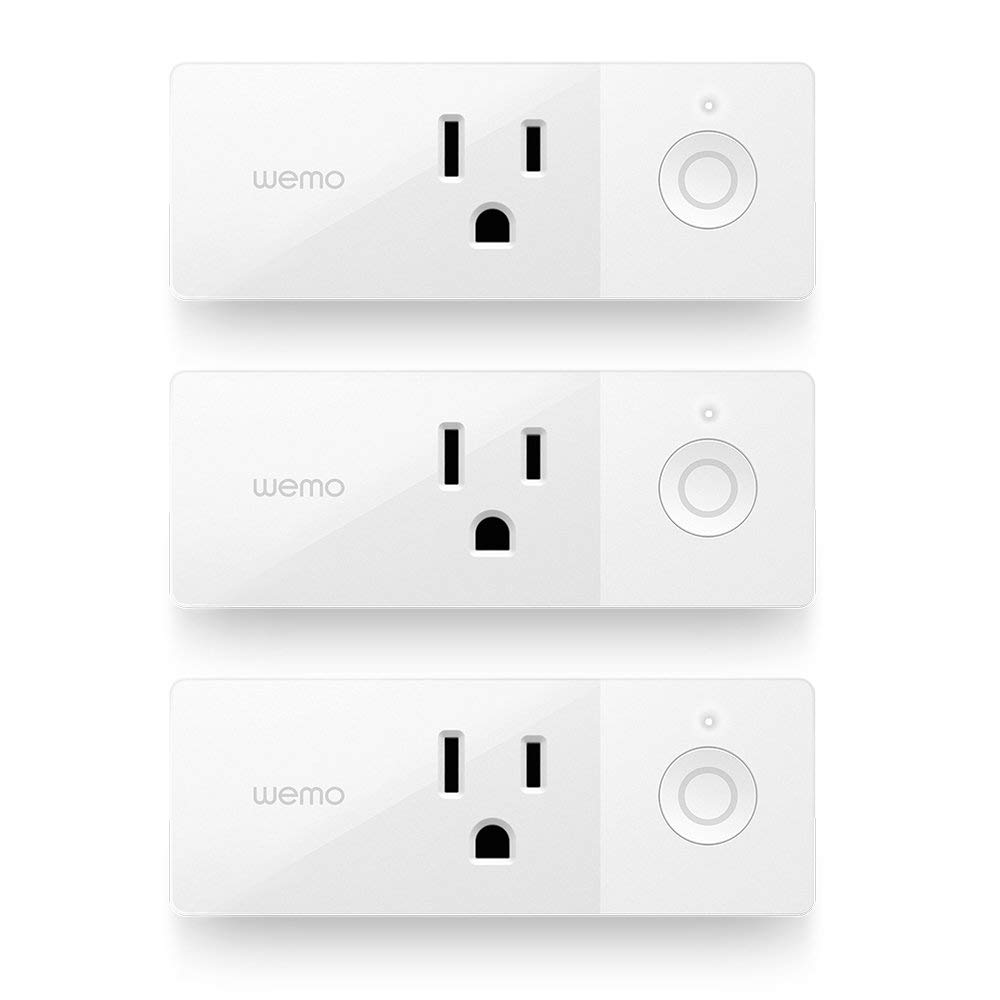 The Features
You can set schedules and timers
Compatible with Amazon Alexa, Google Assistant and Apple HomeKit
The Bad
Eeufy Boost IQ RoboVac 11S
Have you ever been tried to ask a robot to vacuum the floor of your household? 
If not, now you can!  The RoboVac can perform the task naturally.  
Featurred with BoostIQ Technology, this product will automatically increase its suction power within 1.5 seconds if an extra intensity is needed to get the best clean.  
It is impressive with a runtime which could last up to 100 minutes or less than 2 hours of performance from a single charge. 
What if it runs out of power though, can it still continue its cleaning schedule? Don't worry! The RoboVac is absolutely hardworking and energetic.  If its power runs low, it senses this and returns to the charging base.  Once it is charged, it will go back to complete the task and ready to whack and twack all over again.  
Stairfalls and bumps need not pose a threat as well.  The RoboVac is smart and perceptive.  It has an infrared sensor which controls to evade obstacles and drop-sensing tech to prevent from a dropdown and falls.   
No doubt, the RoboVac is your slimmest and quietest vacuum cleaner of all.  
The Features
With drop-sensing technology
Automatically charge when power runs low
The Bad
Plastics are made of inferior quality
NETGEAR N300 WiFi Range Extender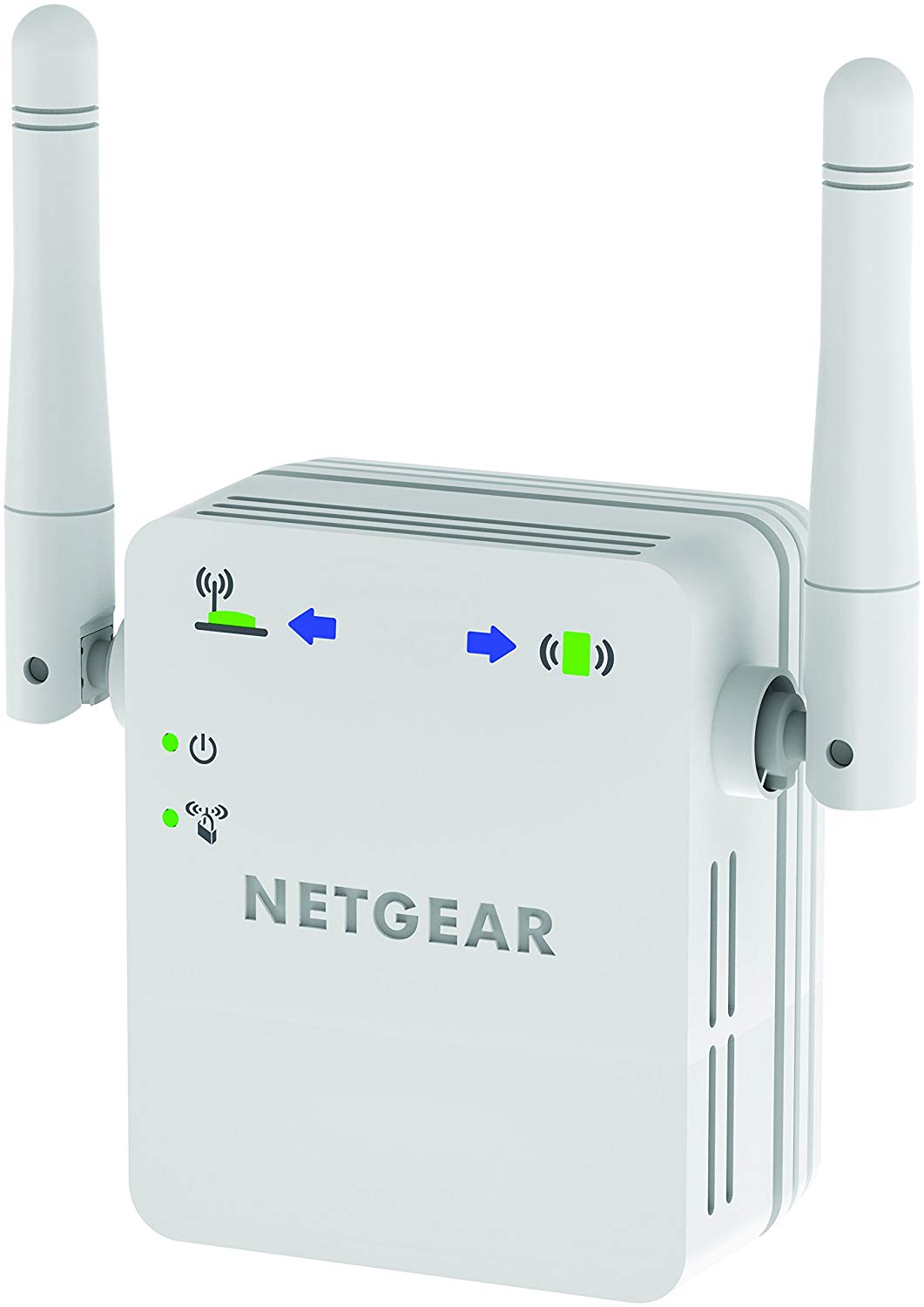 If you are experiencing low coverage of your wifi signal, the Netgear WiFi Range Extender can fix this.
It is a fact that the signal strength of your WiFi decreases if you are far from the WiFi router.  It is a very frustrating experience often discovered in certain spots inside the house or at the backyards the dead spots or dead zones which have low signals from the main WiFi source. 
That is usually the case if you are living in a condo unit or in a house that has many compartments.  Then you need a signal booster.  This product provides a smooth solution to your problem.
It features easy setup and improves your WiFi connection up to 300Mbps throughout your home.   The external antennas help this job to improve signal performance.  
It also works and compatible with any brand of WiFi routers. 
The Features
Improve WiFi coverage up  to 300Mbps
Wall-plug design saves space
The Bad
Ring Wi-Fi Enabled Video Doorbell

  
Do you want to make a difference with your traditional doorbell at home? 
No problem! This doorbell is trendsetting and modernized.  It features a unique shape with a built-in video camera which can be controlled through your smartphone.  
What's more, with this device, you'll be able to see your visitors, hear from them and speak to them with a two-way talk by means of your phone, tablet, or PC.
You will receive an alert message on your phone if anyone presses the doorbell. 
Since it has a motion-activated sensor, it will still send alerts to your phone if anyone comes to your door and trigger the motion sensor.   
Yes, wires have long been gone.  You can install this doorbell by yourself in just a few minutes without any wire needed.
Its video also features a high definition (HD) with infrared night vision during the dark. 
REMINDER:   This doorbell does not have an indoor chime.  Only the outdoor bell which is built-in in the device will ring.  You may encounter a problem if you will not hear the bell while you are inside your house.  
To fully maximize the functionality of this doorbell, I recommend you to have a Ring Chime.  It can be sold separately and you can install multiple chimes as much as you needed.  You can place it in any part of your house if you wish.  
The Features
 With infrared night vision
The Bad
No record function without the cloud storage service
Sengled E11-G13 Smart LED Light Bulb
The invention of light bulbs is a part of human history that continues to brighten up our lives into these days. 
Its radiance shines to every corner of our home and cast the shadows of the dark.  
Lately, the introduction of smart LED light bulbs will not only bring light to your family but it will also glee the ambiance of your surroundings.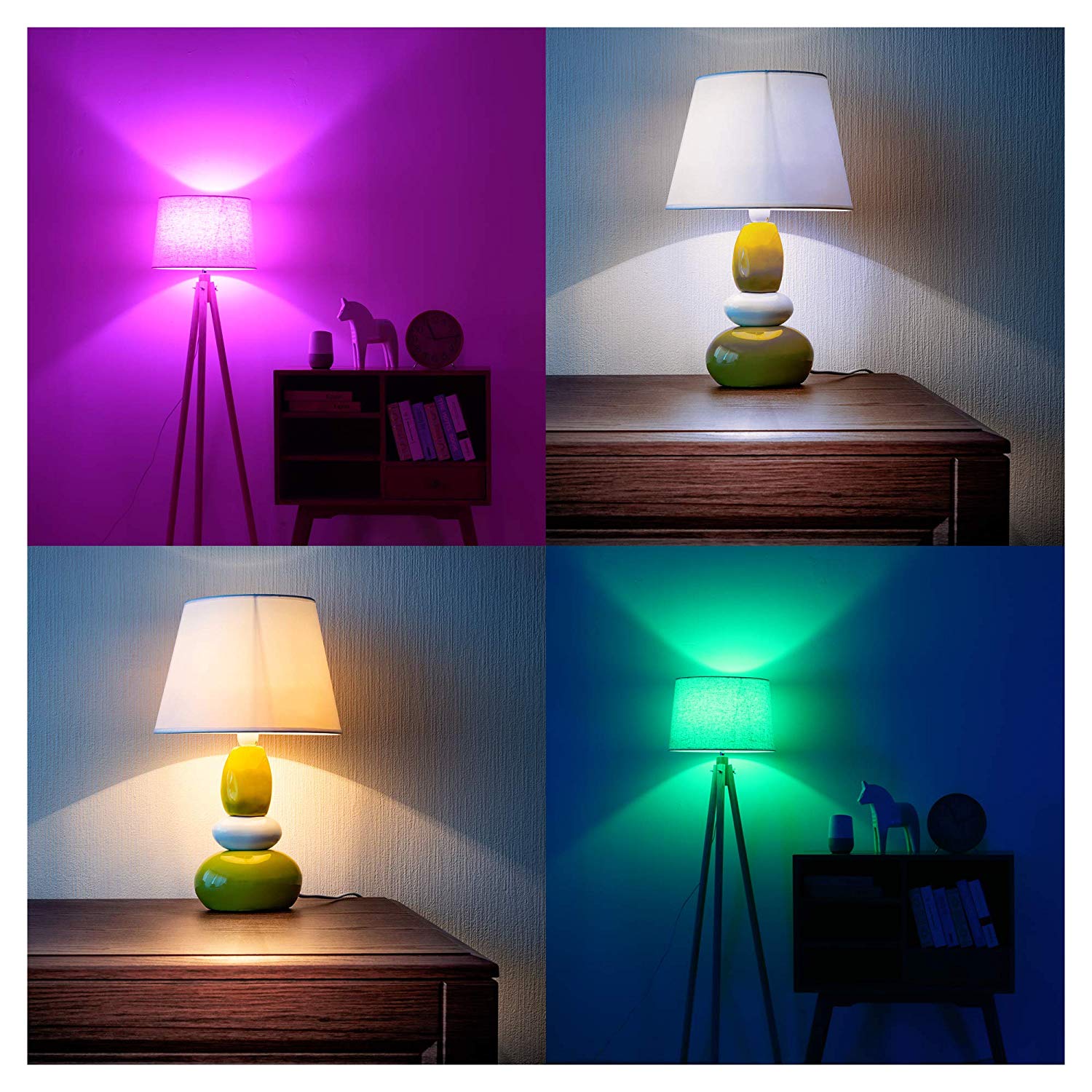 With smart light bulbs, you can now easily control the whole lighting system of your house through your phone.  If you wish to seek the accessibility of voice command, you can simply pair it up with your Amazon Echo or any compatible devices. 
I really appreciate that you can create scenes or put your lights on a schedule.  The ability of smart bulbs to fine-tune and customize an atmosphere that suits your liking is an experience that will cool off your senses.  
If you want to try of having a smart bulb at your house, this Sengled Smart LED light bulb is a good way to start.   
Of course, the Philips Hue bulb is a well-known brand that you can trust.  You can also go for it if you are willing to pay for extra cash.  
Sengled is available in soft white, daylight, and multicolor.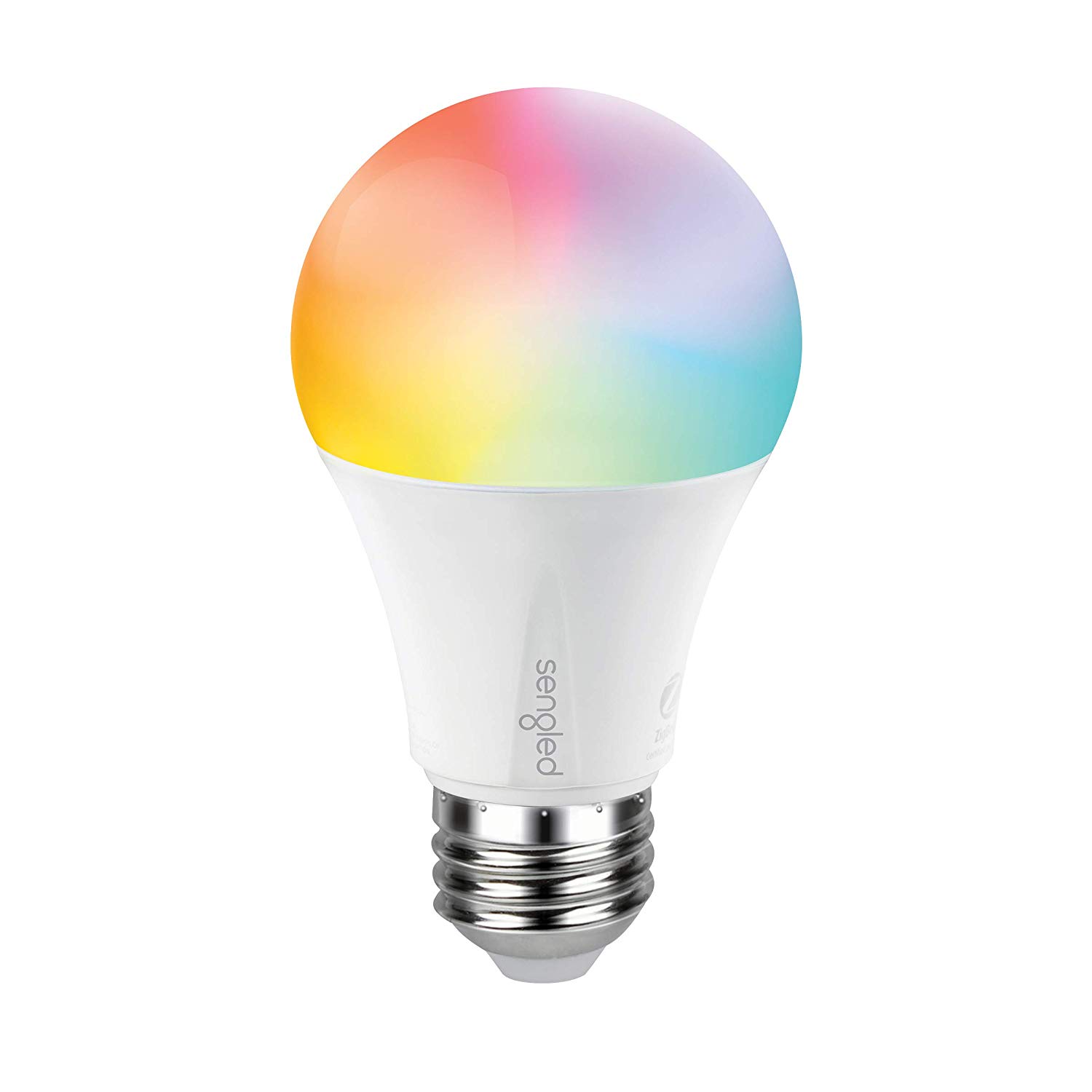 The Features
 You can create scenes and routine schedules
 Works with voice control Alexa, Google Assistant, and SmartThings
The Bad
 Controller hub required to connect with voice assistants
 Customer service is subpar
 Security vulnerability issue on the hub
PetSafe Smart Feed Automatic Dog and Cat Feeder
Neglecting to feed your pet at home when you leave won't trouble you any more. 
This Smart Feed will take care of its job for you.  It features a customizable meal time that you can set base in your pet's needs. 
I actually appreciate its programmable feeding time schedule for up to 12 meals. 
Through the app, you can even choose the "Feed Now" option which allows you to feed your pet outside of the normal feeding times providing your pet an extra snack or meal.   
Being smart, this Smart Feed can dispense meals from 1/8 cup to 4 cups to suit your pet's demand.  Interestingly, the unique "Slow Feed" option will dispense the food slowly over 15 minutes interval to prevent overfeeding your cats and dogs.  
In total, the feeder container can hold up to 24 cups while the bowl can carry up to 5 cups.  
How do you know if this Smart Feed is responsible enough to take care of your pets at home? If you prefer, you will receive alerts and notification to continue monitoring your pets' feeding.  
If your Wi-Fi signal is not stable and bothers you to lost connection, don't worry, this Smart Feed will carry out its task even offline and do the feeding time schedule.  
Yes, the Smart Feed is practically safe.  The plastic feeder is free from a harmful chemical substance of BPA (bisphenol A).  The bowl is made from aluminum.  
Now, you can enjoy that mental freedom and peace of mind thinking that your most lovable pets at home won't be disregarded.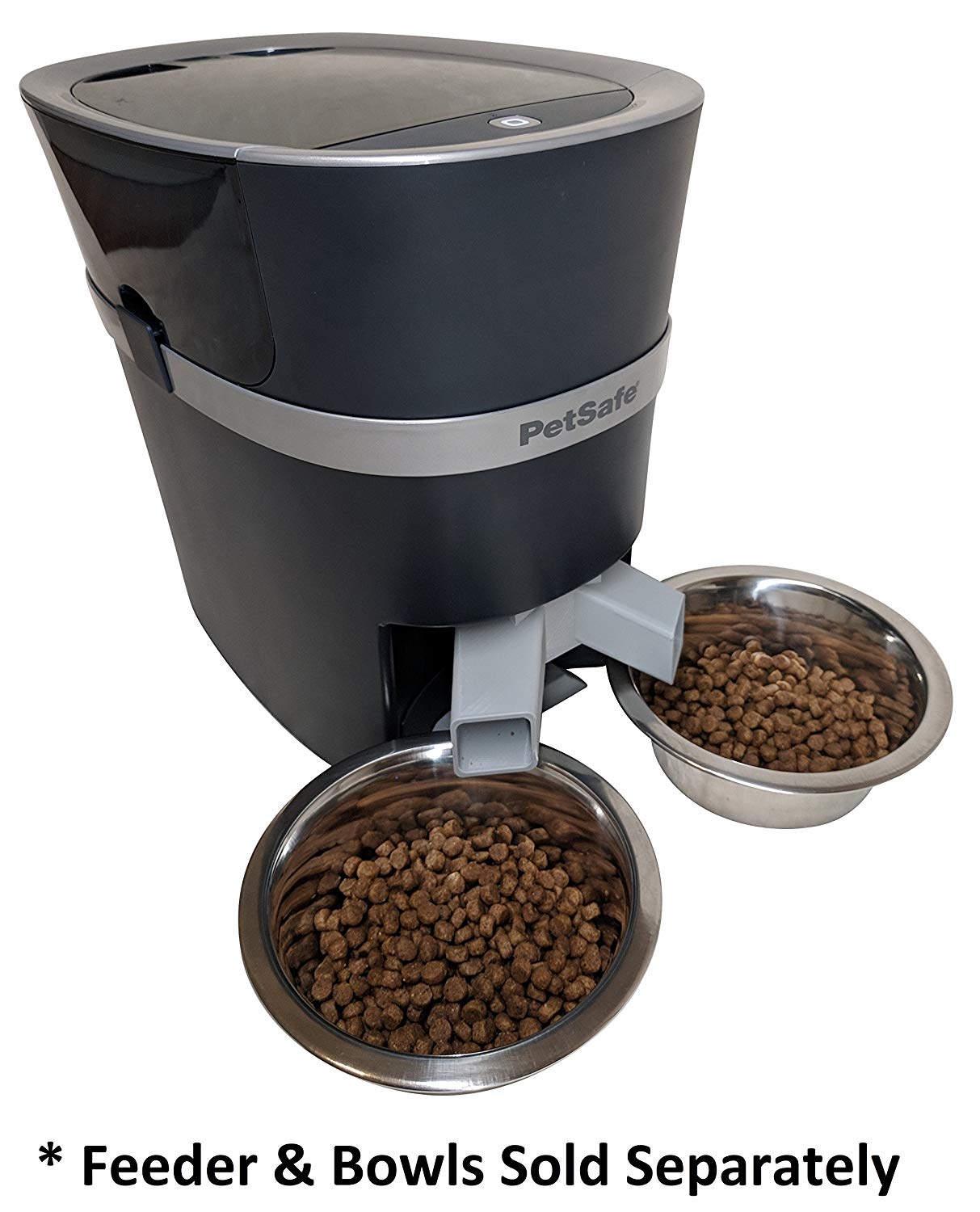 I highly recommend using a two-way splitter adapter if you have two pets at home to feed both at the same time.  
The Features
 Receive alerts to monitor your pets feeding schedule
 Program feeding schedule works even without a WiFi connection
BPA-free plastic and stainless steel
The Bad
Terrible customer support
The Bottom Line
Home automation is still at the early stage of its momentum.
We are excited to see more tech products and domestic tools that will still come up along the lines of smart home automation.
If we think it over, life would not be the same as it was over the past years. 
Technology is a fast-paced industry.  The more we experience interaction with smart home tech and gadgets, the further we nurture ourselves with scientific knowledge.
As we look ahead in the distance, home automation for the benefit of the general public and common people is the crowning achievement of this field of applied science.