DISCLOSURE: Most of our content uses affiliate links. As an Amazon Associate, we may earn a commission when you buy through the links. Each of your purchases via our affiliation links helps us to support the cost and maintenance of this site.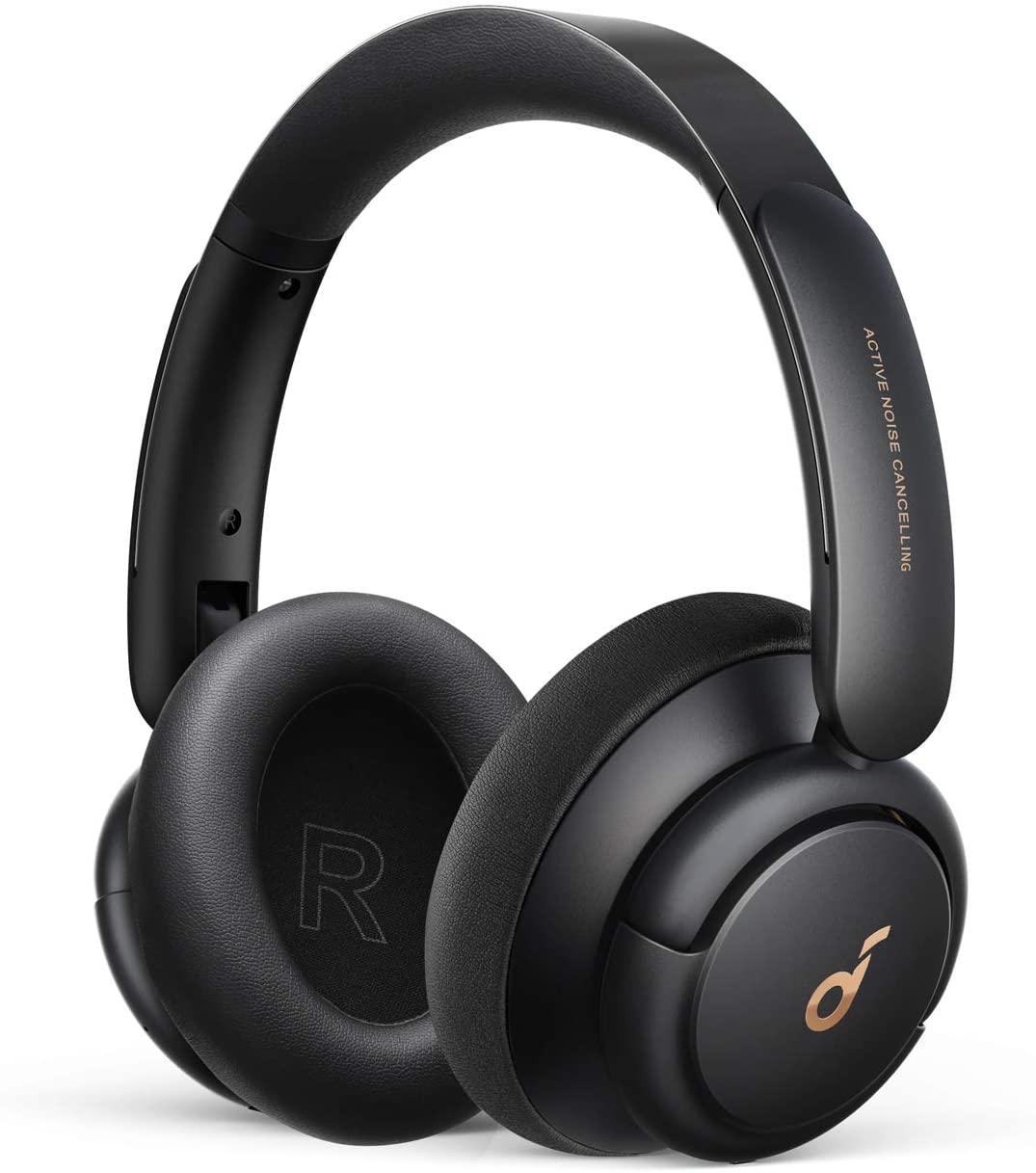 Today we have the Soundcore Q30 headphones with us for a quick review. These are the latest products in Anker's Soundcore line of headphones, and we're gonna see if they are a worthy upgrade to the Q10s or Q20s.
So last time we talked about the Soundcore Q10, which was an affordable pair of wireless headphones which do offer great sound quality at half the price of most headphones in the market. Now, with the Soundcore Life Q30 though, Anker has raised the price a bit and of course, this is due to the impressive set of features that you get on the Q30s, which include active noise cancellation. So, are these worth the price?
Packaging
I was really surprised when I got the Soundcore Q30s. While they come in a pretty straightforward box like most tech products you can get these days, Anker goes the extra mile and gives you a carry case to go along with your new headphones. I gotta say this is a nice addition to what you're getting at this price point and gives you less to worry about when taking your headphones along with you.
Now of course you get a USB Type-C cable alongside the headphones, as well as an aux cable should you prefer to use them with your device's headphone jack. As with most headphones, they do feature a folding design for better portability.
Build Quality, Fit, and Comparison to Q10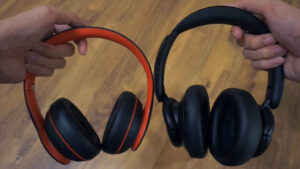 As far as build quality goes, The Soundcore Q30s look and feel rather impressive and sturdy. They come in a matte black finish, and although it is mostly made out of plastic, I do think that the build quality is good. Now of course the earpieces contain your volume buttons, power switch, play and pause button, and of course your active noise cancellation button. There are also ports for the USB Type C charging cable, and your aux input port.
Now comparing the Q30 to the Q10 headphones, we can see that they are pretty similar in terms of size and form factor. There's not much of a size difference between the two although I'd say that the Q30 earpieces have a more streamlined shape.
---
FURTHER READING: Soundcore Life Q10 Headphones: Great Performance!

---
Overall though they are the same size, but I do think that the Q30s are a bit more flexible as they feature a swivel design on the earpieces. As for the fit, they are pretty comfortable and fit nicely on me. I've been wearing them for long periods and they don't get uncomfortable even after a couple of hours. The earcups on the Q30 are pretty soft, as is the material on the headband itself.
Features, Operation and App
What makes the Soundcore Q30 a great deal is its set of features. Of course, you do get noise cancellation, transparency mode, 40-hour battery life, and dual mics for calls. Operating the Q30 is pretty similar to the other Soundcore Life headphones. There's a dedicated play and pause button, as well as a special button to cycle between the standard mode, noise canceling mode, and transparency mode. A long-press on the up and down volume buttons will skip or repeat the track, respectively, a tiny feature that makes using the headphones quite seamless.
Pairing the Q30s with your smartphone is rather easy and I've been able to pair it with all of my smart devices. Of course, you can also download the optional Soundcore app on your smartphone, and this gives you control your headphones from your phone. You can cycle between the three main modes, as well as choose from a wide range of preset equalizer settings, or tune the equalizer to your own settings.
There's also an ambient sound feature which can supposedly help you sleep better. The bass boost feature from the Q10 makes a comeback, although now it is accessed via the app instead of a hardware button on the headphones. Battery life is really impressive. As with the Q10s, the battery on the Soundcore Q30s is long-lasting, and it'll take a while before you have to charge up again. Charging the headphones only takes a fraction of your time as well, thanks to USB Type C.
Audio Quality
Unsurprisingly, the audio quality on the Q30s is great. Even with the standard mode, lows are rich and full, with just the right mix of highs and mids to complement the bass-rich sound of the headphones. I did notice that the sound kinda thins out a bit once you turn on noise cancellation. Yes, it is effective and I use the feature a lot when operating loud appliances at home, but you can definitely hear the difference when compared to standard mode.
Transparency mode on the other hand lets you hear your environment, sort of a safety measure so that listeners aren't too distracted by their music, but as with noise cancellation, sound quality is affected. To be honest, though, I've never used the feature and I just cycle between the standard and noise cancellation modes.
The Bottom Line
So are the Soundcore Q30s a big upgrade from the Q10s? Well, for people after a noise-cancellation feature that works well, then the Q30 is probably one of the most affordable wireless headphones on the market right now with that feature. It's got a great design, comes with added usability with the Soundcore app, at a price of just below a hundred bucks.
If you're after something cheaper though, the Soundcore Q10 and Q20 are of course available at lower prices, with the latter also featuring active noise cancellation. For an all-in-one package though, the Q30s are a great option.