DISCLOSURE: Most of our content uses affiliate links. As an Amazon Associate, we may earn a commission when you buy through the links. Each of your purchases via our affiliation links helps us to support the cost and maintenance of this site.
Do the looks of your headphone matter to you?  If yes, we are in the same situation. 
For some, it doesn't bother whatever style of headphones they may have.   But if you are like me who cares about the looks and feel of your headphone whether it is wired or otherwise, I can you help you figure out through this post the best design out there in the market. 
If you are not yet familiar with the different types of headphones, you can check out our article here.  
As of this post, we will just focus on the designs of different kinds headphones available on the market
Plantronics BackBeat Pro 2
I really appreciate the black and tan color of Plantronics BackBeat Pro 2.  It is modish and fashionable.
If you are not worried of wearing a headphone that looks quite bulky on your head, this one could fit your liking.  This is is not as beefy if compared to a standard design of headphones.  You can enjoy its look and elegance while wearing this headphone on the street.  It looks elegant even if you are in a formal or casual dress.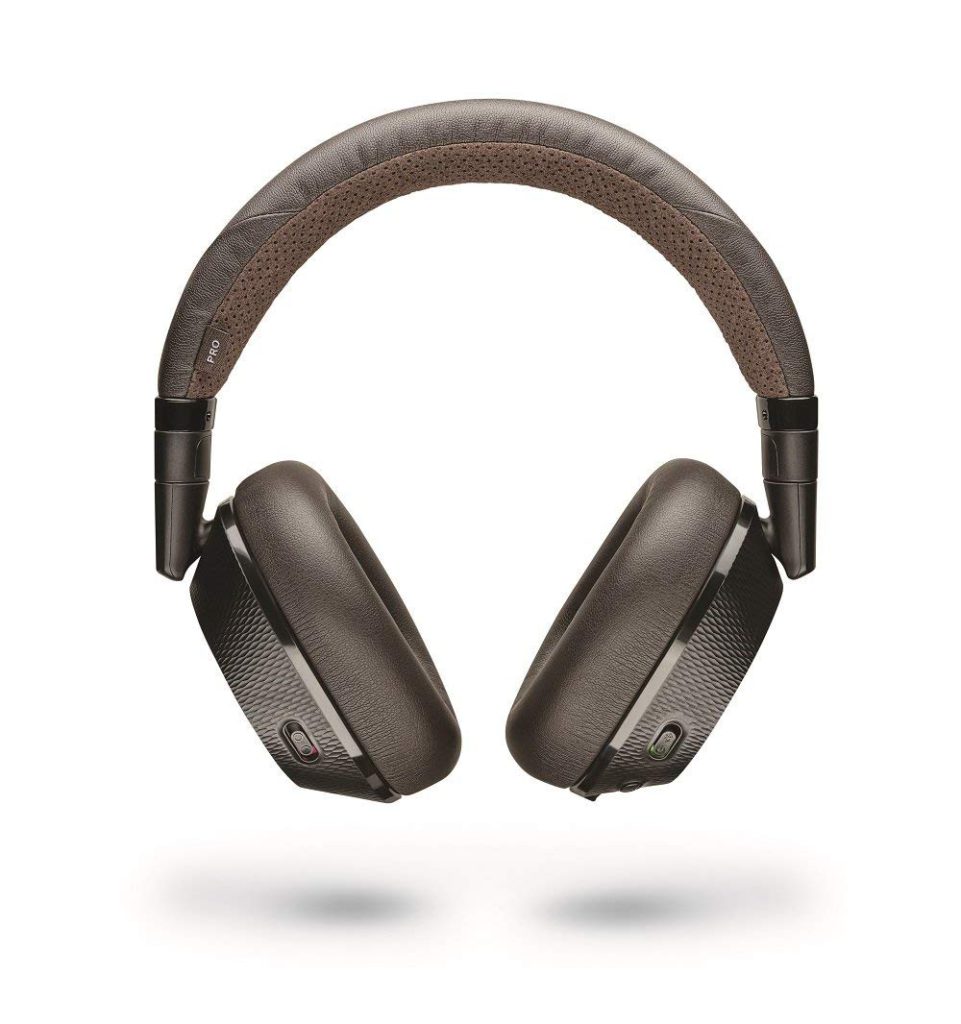 Features:
With smart sensors that pause music automatically when you remove your headphones and resume playback when you put them back on.
BÖHM Headphones 
This is an over-ear cushioned type of headphone.
The color of black and silver replicates the style of the design.  It is flat and simple. 
I personally inclined with black and white color but sad to say, it is presently out of stock at Amazon as of this writing.  Even though, you still have the option if you prefer the brown gold model. 
The advantage of its retro design is that you can use it in various ways.  It is aimed not only for listening to music but for casual gaming as well and watching movies at home.  
More than that, it's foldable designed is suitable for gym sessions and jogging.  Of course, this is not a standard sports headphone you can use during heavy workouts.  
Just see it for yourself if you can go along with this headphone in public, as the earcups look large due to its extensive size.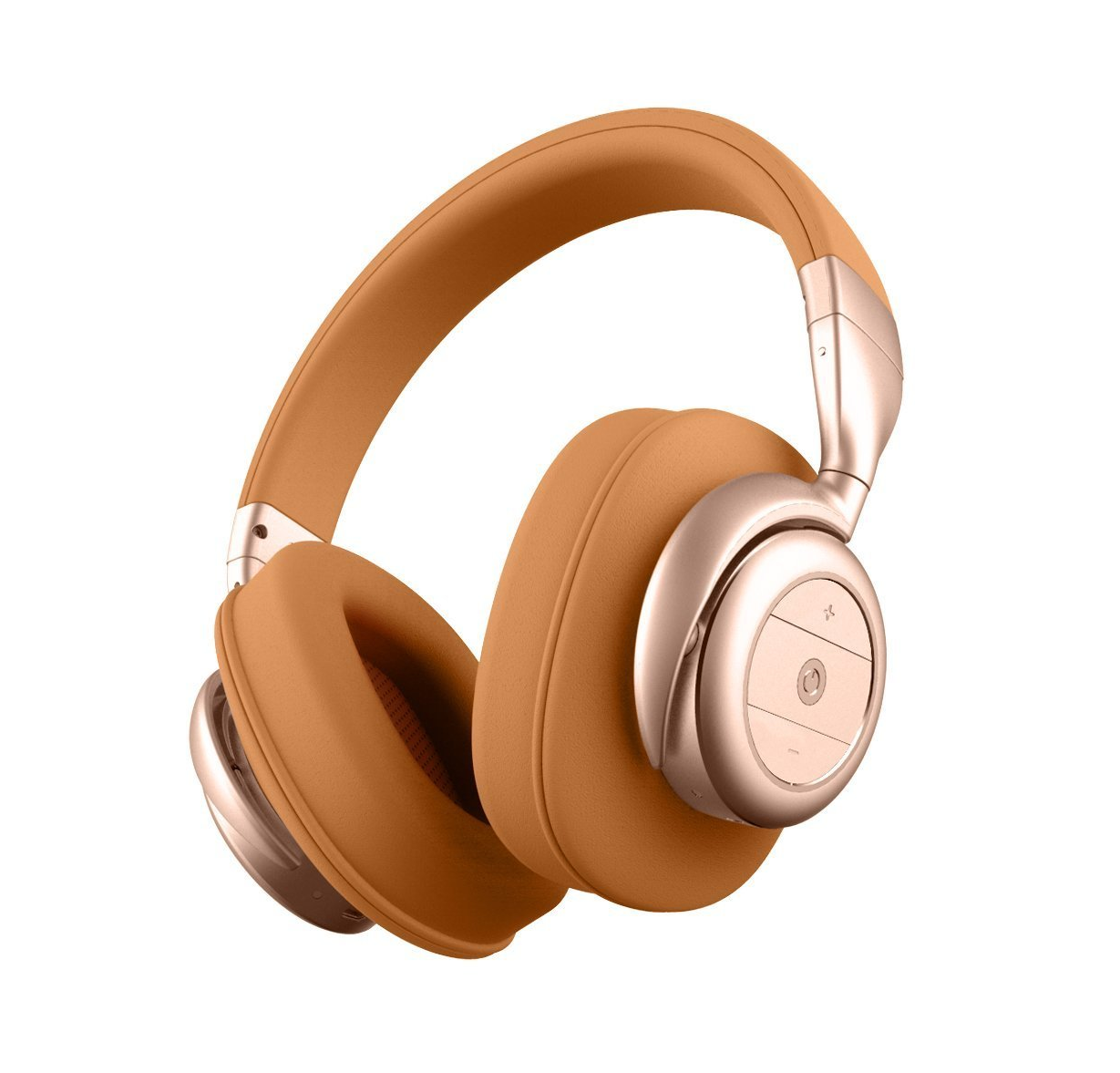 Features:
Hands-on control with power/multifunction button, volume and playback control buttons
OneOdio Closed-Back Headphones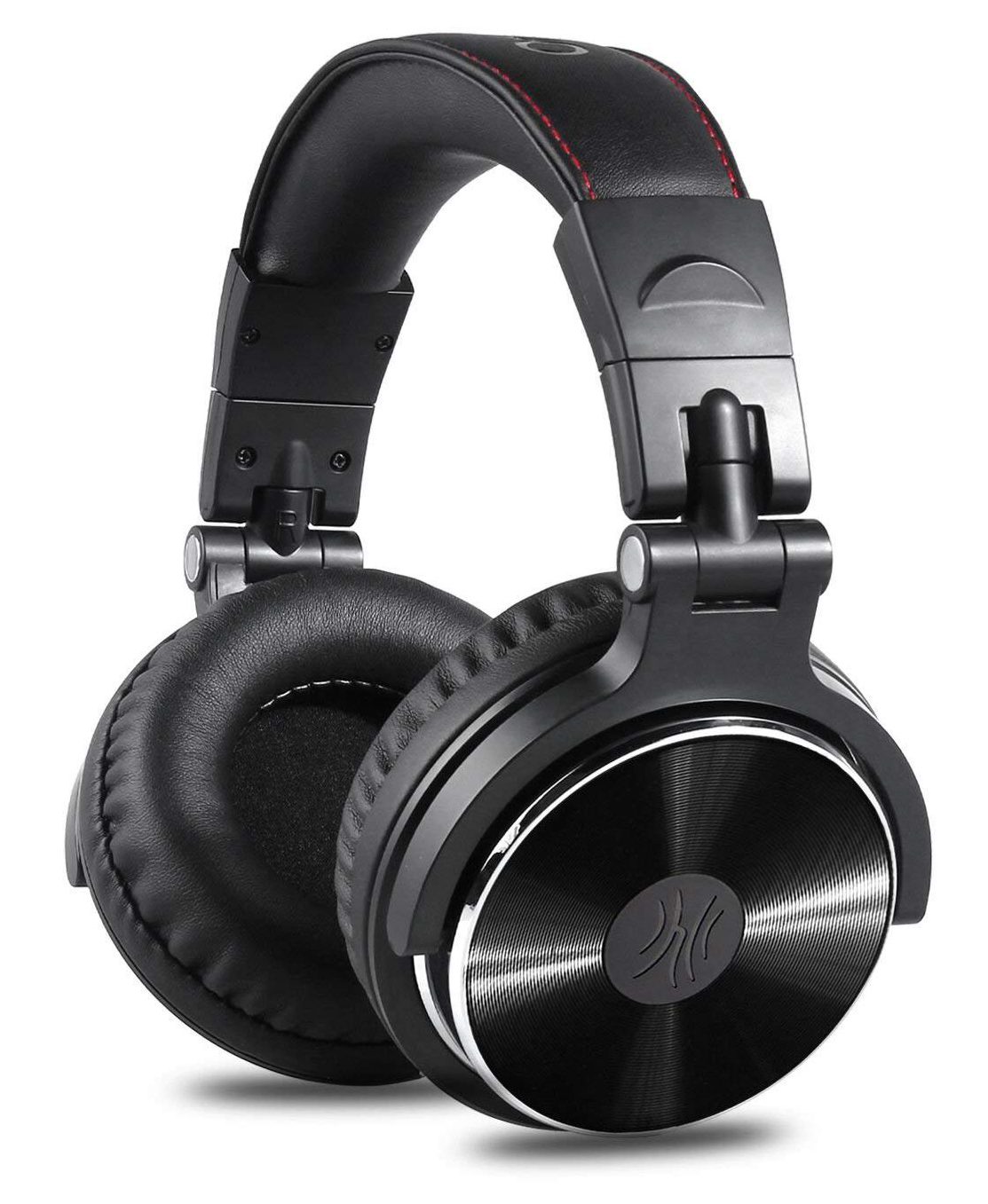 There is nothing momentous with this model. 
The showpiece of this headphone is its price.  For $33.00, you don't lose with its design.  
Though it is not exactly a premium build because most of its materials are made of plastic, the glossy effect of its design is quite nice.
The black model is preferably for those who want a typical color.  But if you want something quintessential and modern, the combination of silver and brown is likewise appealing.
Features:
No Active Noise Cancelling
With two different audio sources
COWIN SE7 Headphones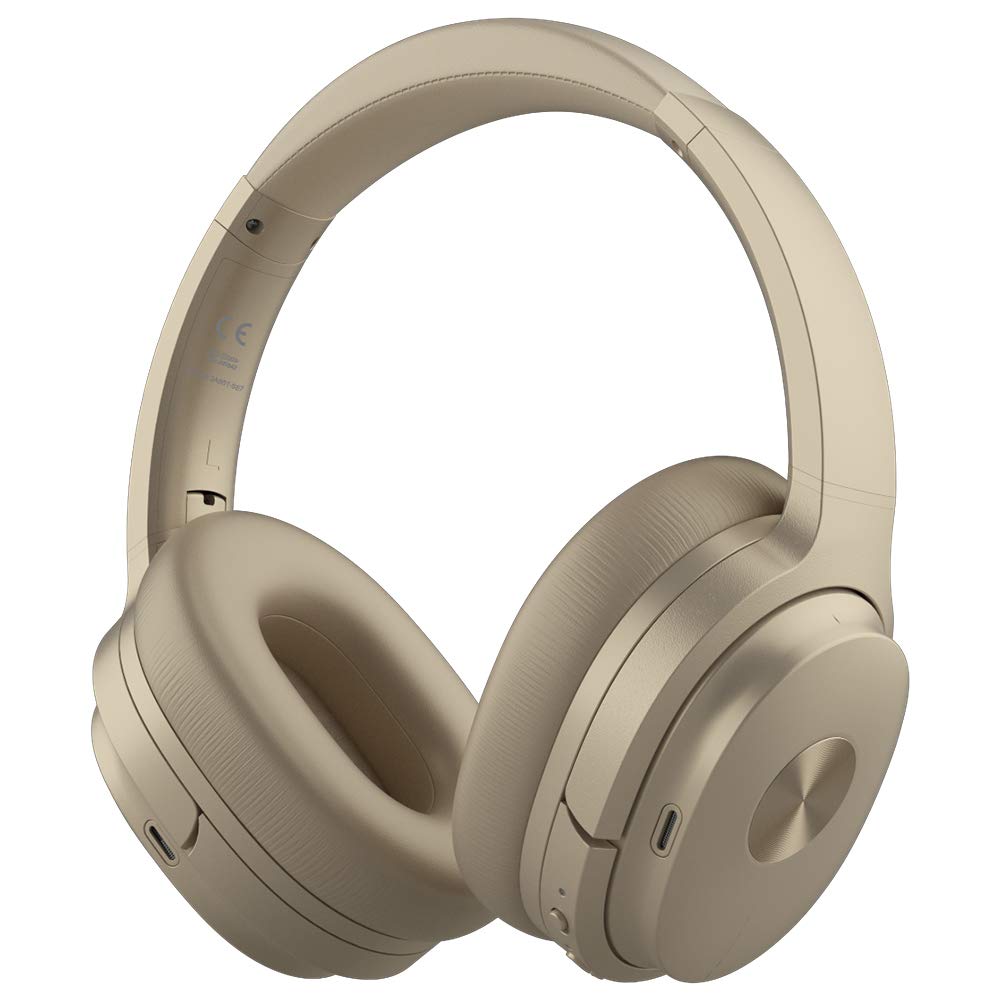 Plain, slim, and compact. 
This somewhat looks a bit similar to the Bose QuietComfort 35.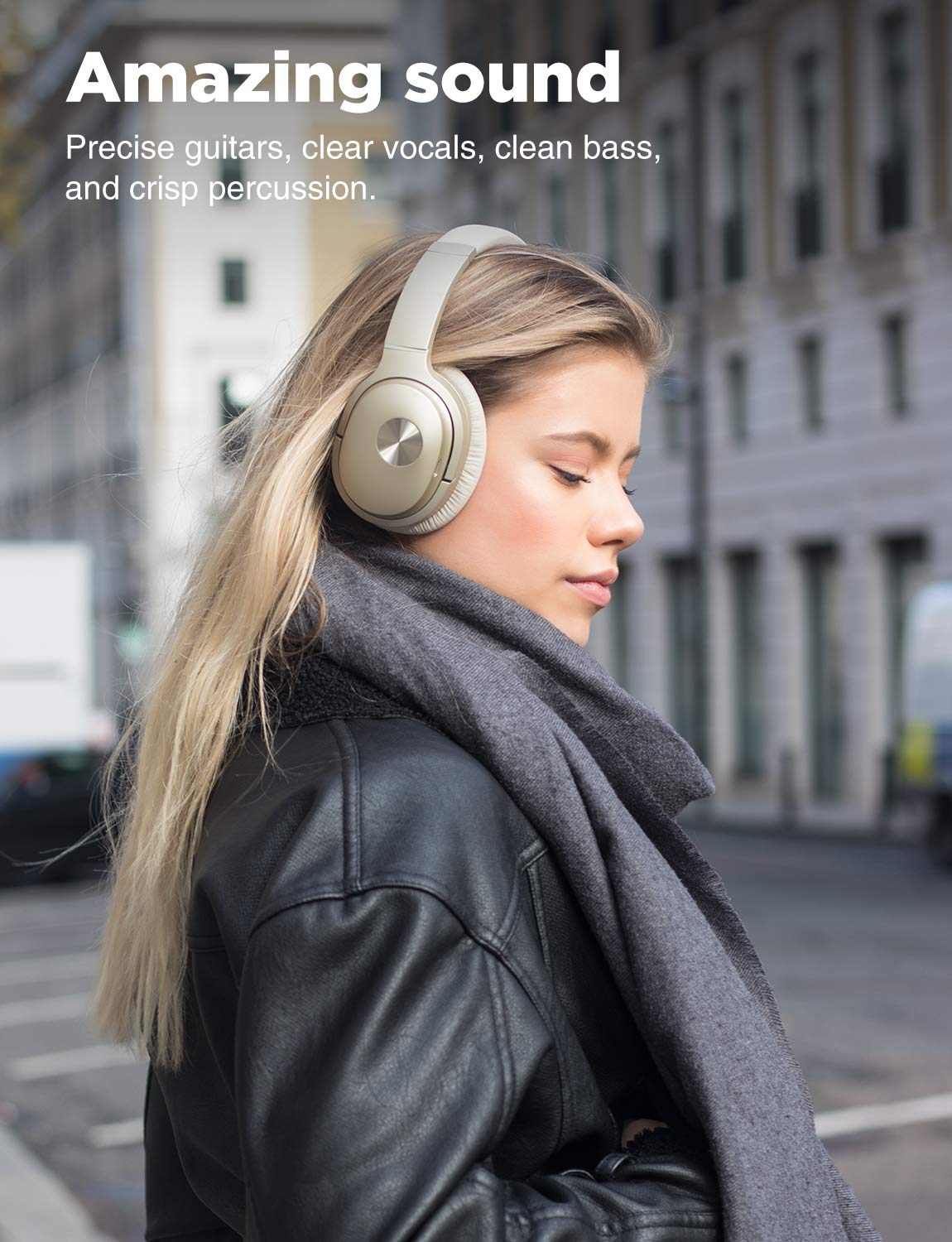 I am not against the originality of this headphone.  But this one is decent and almost half the price compared to Bose QuietComfort 35.  
Competition is part of the marketing industry.  In the end, it is the right of every consumer to make a choice.   
With due respect to its design, going outdoors with this headphone won't make you feel uncomfortable.  You have nothing to bother as if jumbo elephants are covering both of your ears.  
The headband and the earcups are precisely proportioned to its size.  
Black and dark green models are also available.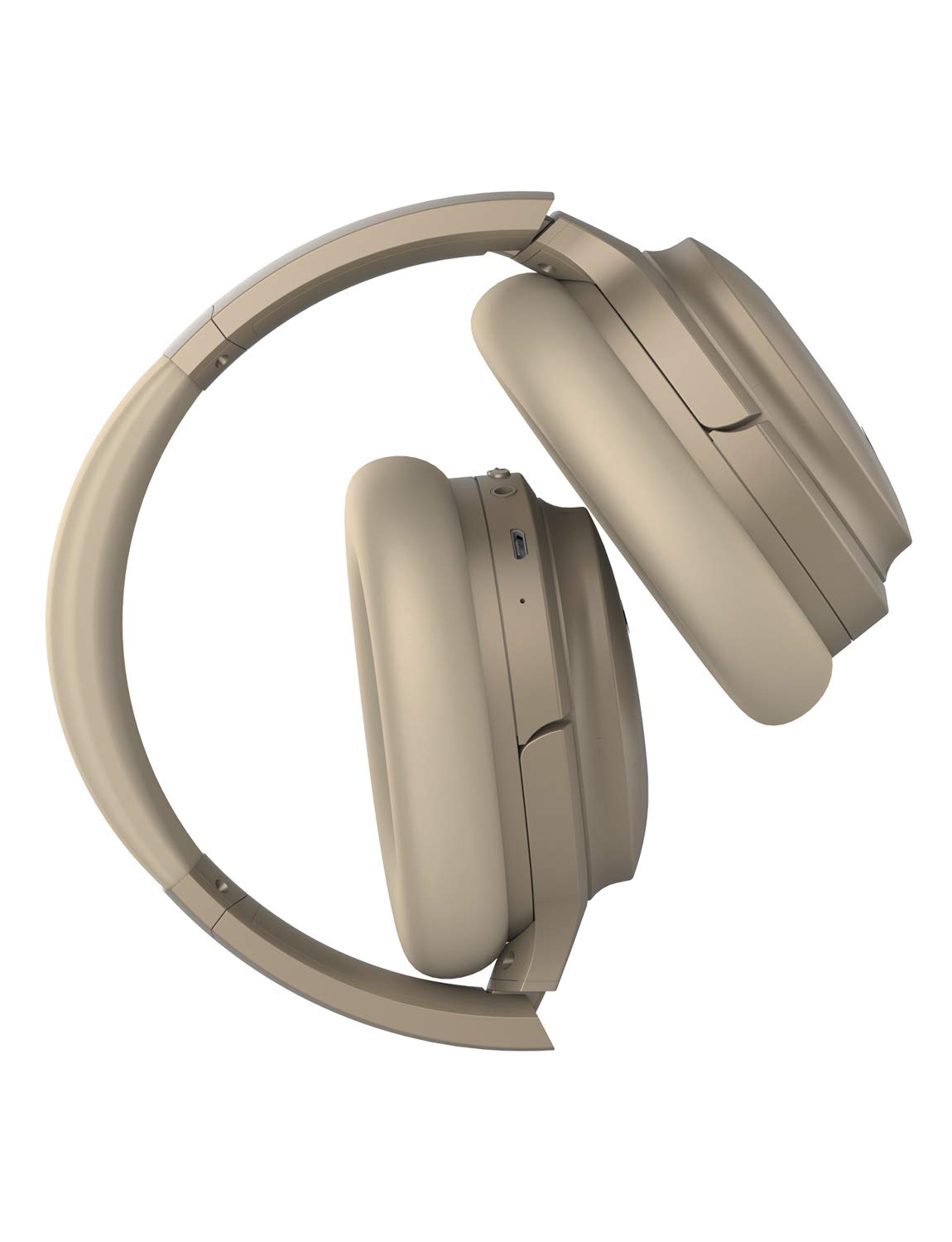 Features:
With built-in microphones for hands-free calls
30 hours playtime per charge
Skullcandy Crusher Headphone 
This one in particular comes from Skullcandy, an American company, in its category of wireless headphones. 
I am impressed with the design of the elongated earmuffs.  They are not that big or small.  But I think that this headphone may not exactly be for persons with big ears.  
The width of the headband looks wide. Its memory foam is quite thick.  Nonetheless, this headphone could standout if you want a fresh and new-fashioned design. 
Features:
No Active Noise Cancelling
Built-in microphone and on-ear buttons to answer and end calls, change tracks, and adjust volume directly from the ear cup
Bose SoundLink Headphones II
The design of the original Bose QuietComfort and SoundLink Headphones are almost identical. 
The only difference between the two is that the SoundLinke Headphones has no active noise-canceling feature but with its extra bonus by reducing its price.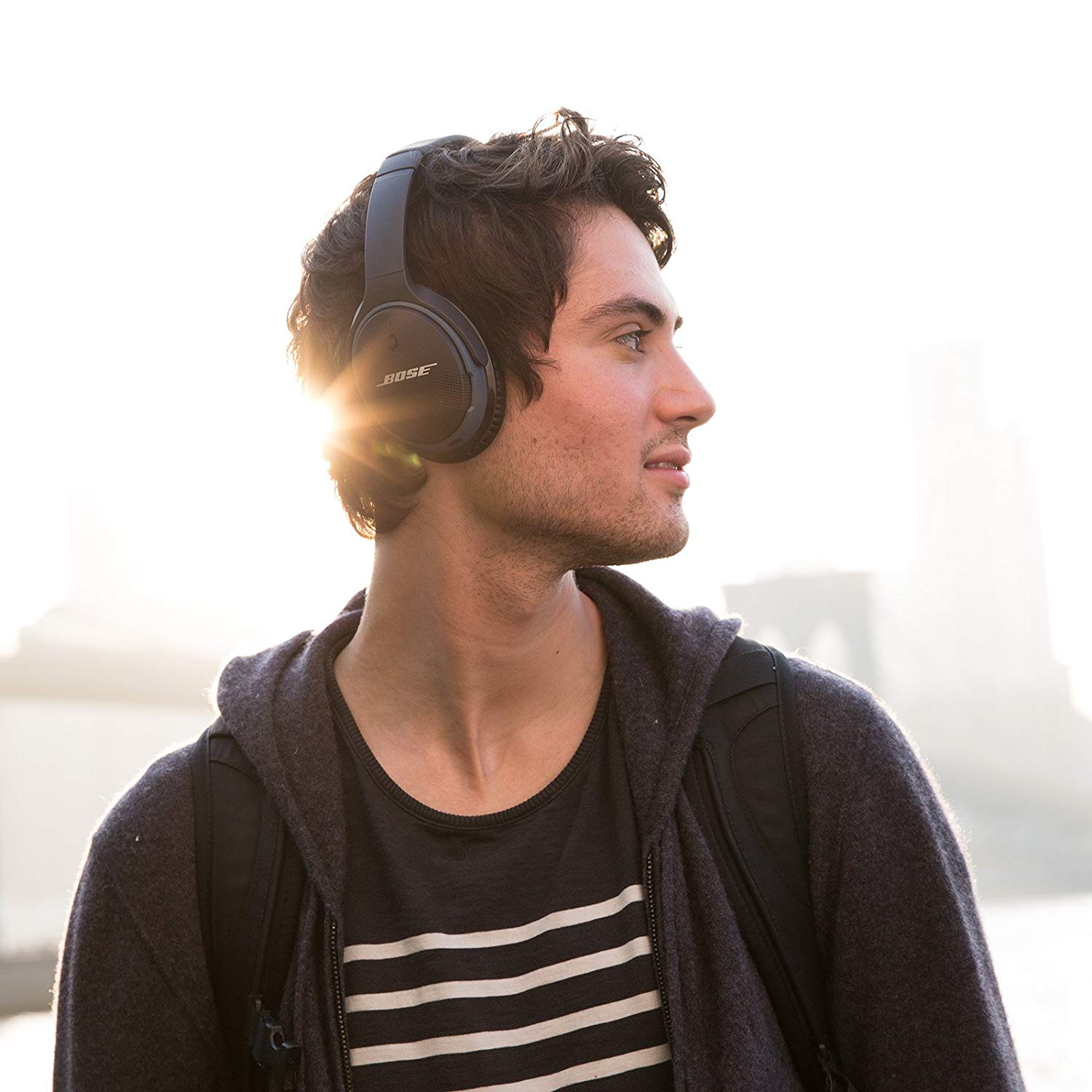 Bose is among the leaders in the industry of active noise-canceling headphones and Bose QuietComfort is one the top-in-class in the category.  
---
Related Topic:  BOSE QuietComfort 35 Review: The Boss of Silence
---
As evidently as it looks, the design of this headphone is minimalist.  
What I really like is the simplicity of its headband.  It's clean and slim which makes you feel easy and smart.  
If you are a brand-minded person, this distinctive product is your best choice.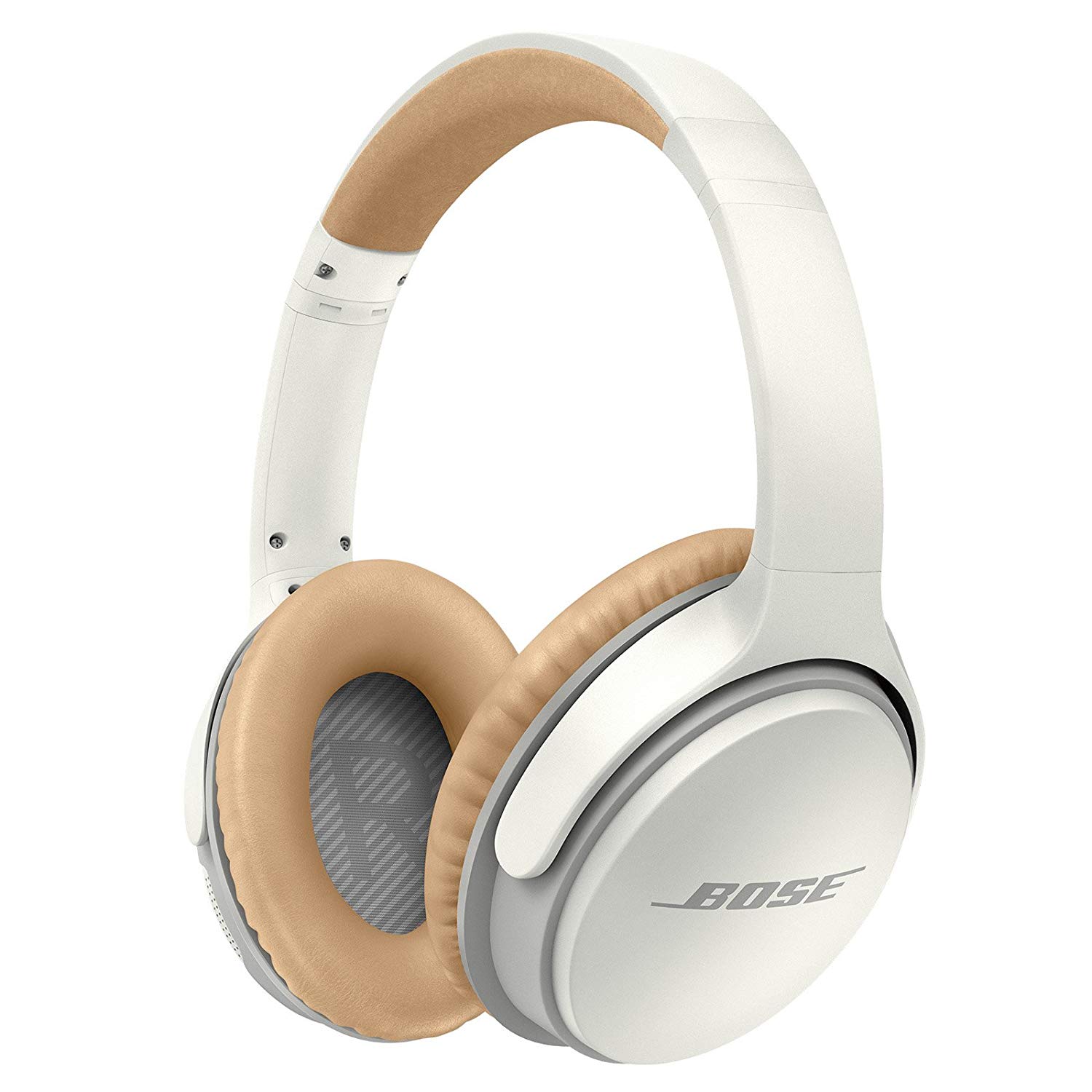 Features:
No Active Noise Cancelling
Light and comfortable than any standard headphones
Exceptional sound quality
Bowers & Wilkins PX Headphones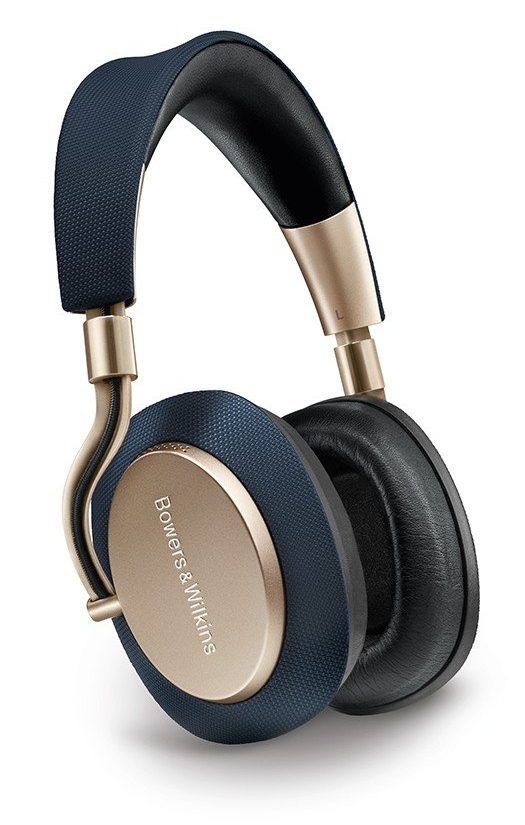 Honestly, the soft gold color with the combination of navy blue and black is the charm of this headphone, though the black model is also pretty damn good. 
I cannot expressly tell you if you would agree with me the concept of its design.  In perspective, you can clearly see its uniqueness but the design is based on your personal taste.   
My only concern is that the cups of this headphone are quite thick.  Curiously, it has soft leather with memory foam cushions and once you wear it,  it looks flat and thin. 
Features:
Motion-sensitive Play/Pause/Stand-by
JLab Audio Flex Sports Headphones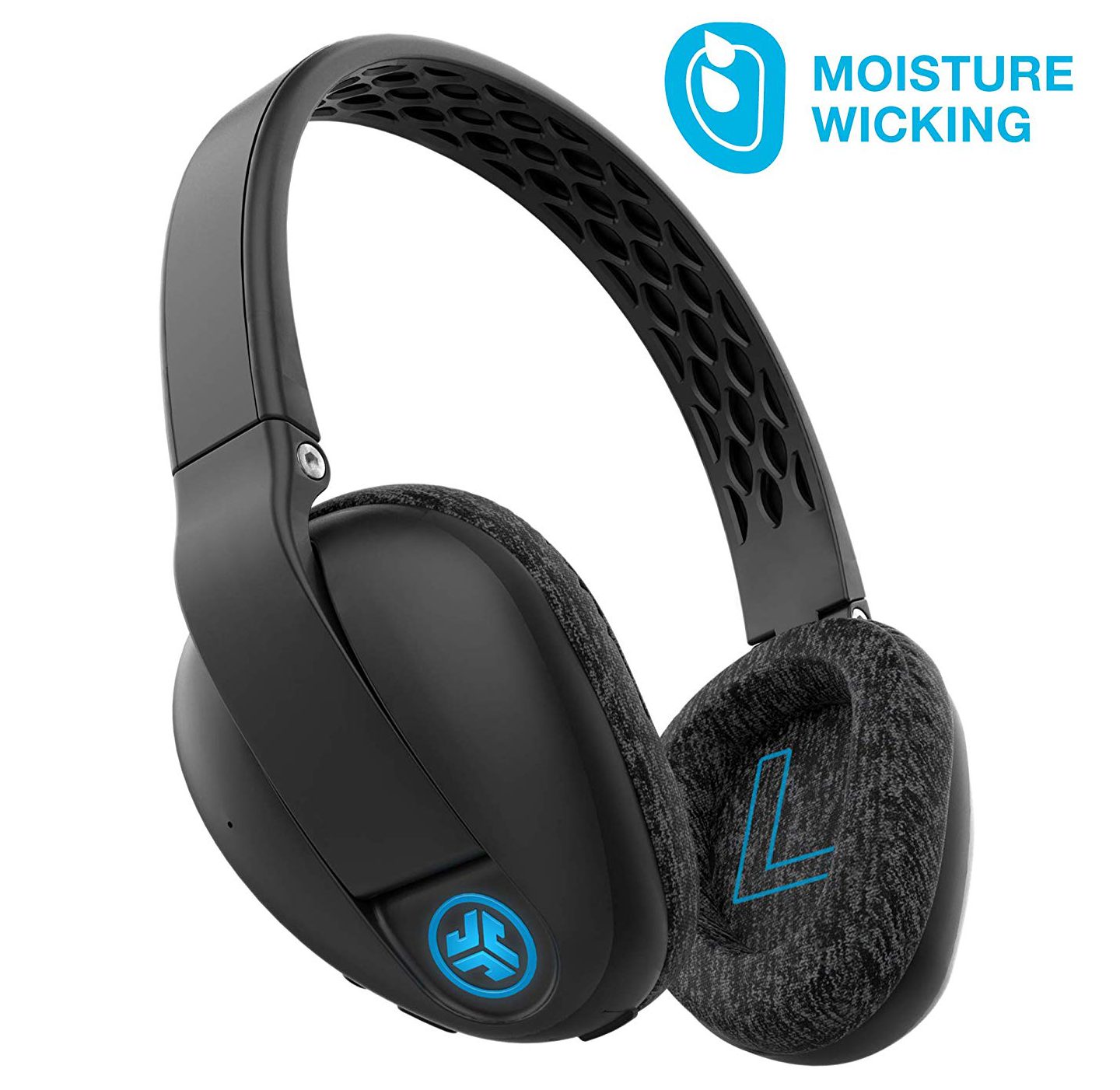 Design by JLab, this headphone is specialized for the custom fit of athletes.
This is probably the fitness essential for a sports enthusiast who needs an audio workout buddy.  
The flexibility of this headphone is remarkably elastic.  You can even adjust and set your ideal fitting preference whether you want it loose, normal, or tight.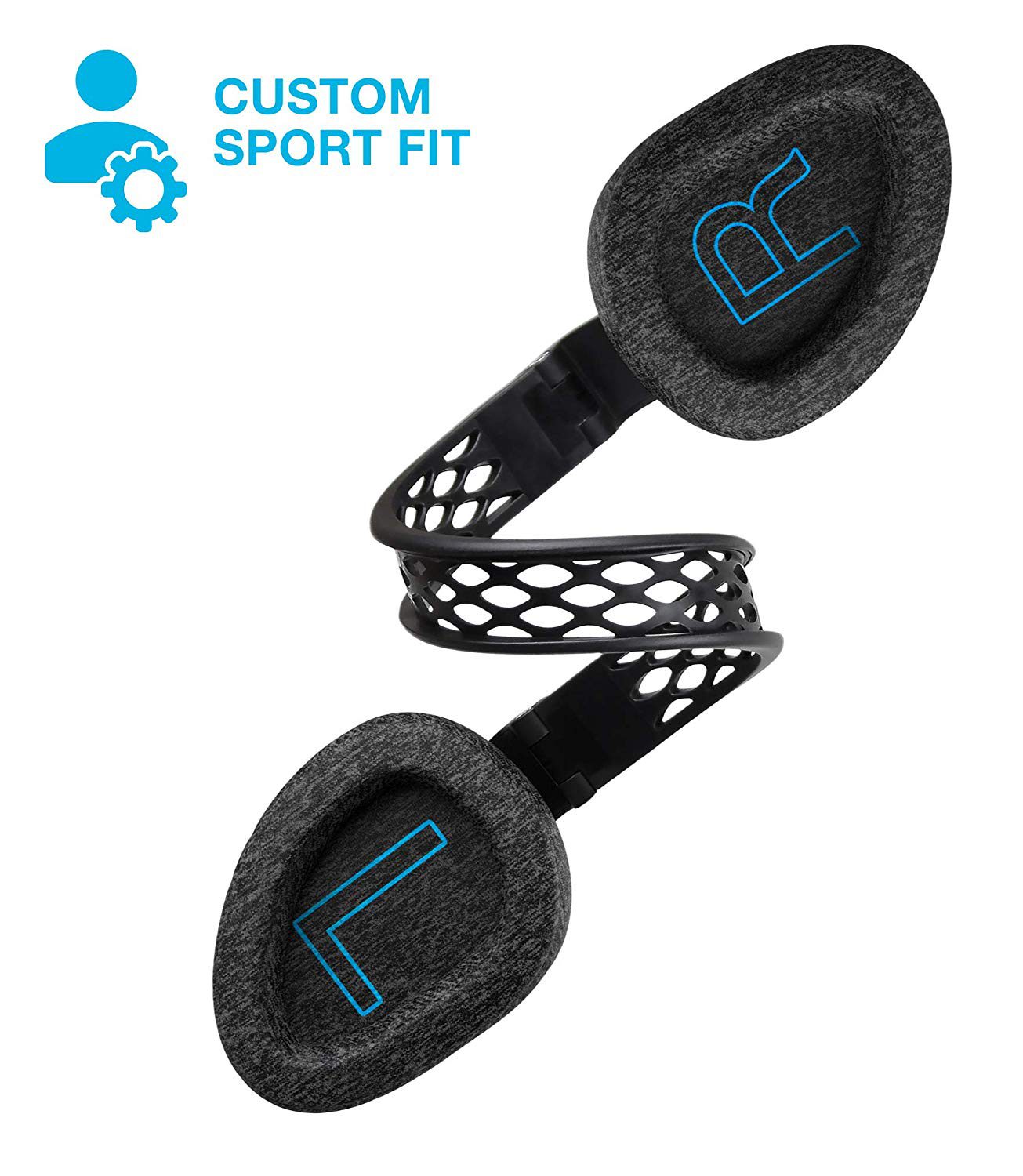 Don't worry, there is no hassle of cleaning this one.   The earpads are removable and washable so you can clean them up any time.  
You can find the quick click track control functional if you want to adjust the volume, play or pause the music, or skip the tracks.
This headphone is also equipped with an onboard microphone that allows you to answer calls without taking out your phone.  
If you are thinking who could be your buddy the next time you run, jog, or go to the gym, the Audio Flex headphone is a recommended product. 
Riwbox XBT-780 V4.2 Headphones

 
This headphone is a budget-friendly design.  
It is the reality that not most of us can afford luxury-priced products.  Still, you can spare a few bucks without breaking the bank.  
Despite its cheap price, the hand-polished quality is smooth and glossy. The headband is made of strong metal and the fuselage or chassis is built with matte materials.  The other parts are die-cast from a zinc alloy.
The built-in volume controller, as well as the play and pause music, is neatly placed at the side of the extended part of the headband holding the earcups. 
I like the black model because it looks more muscular.  Oddly, the white model is more feminine.  
The color white with the combination of gold presents a clean feeling.  It gives you the confidence to show it off and beat that city lifestyle. 
Who cares that your headphone costs just $39.00!
I will update this post as soon as the white model became available at Amazon.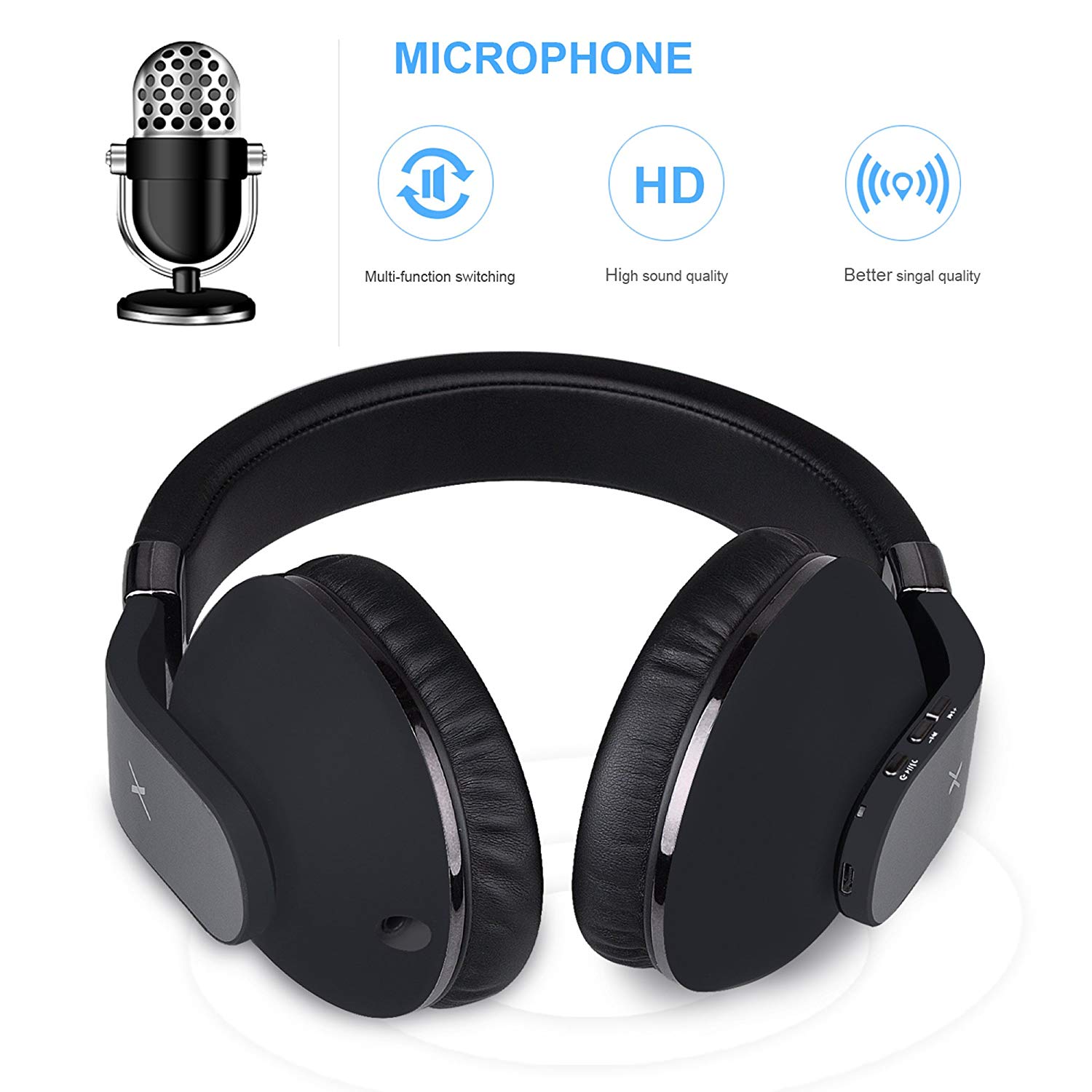 Features:
Bluetooth/Wireless (wired included)
No Active Noise Cancelling
With microphone and volume control
Ghostek soDrop 2 Premium Headphones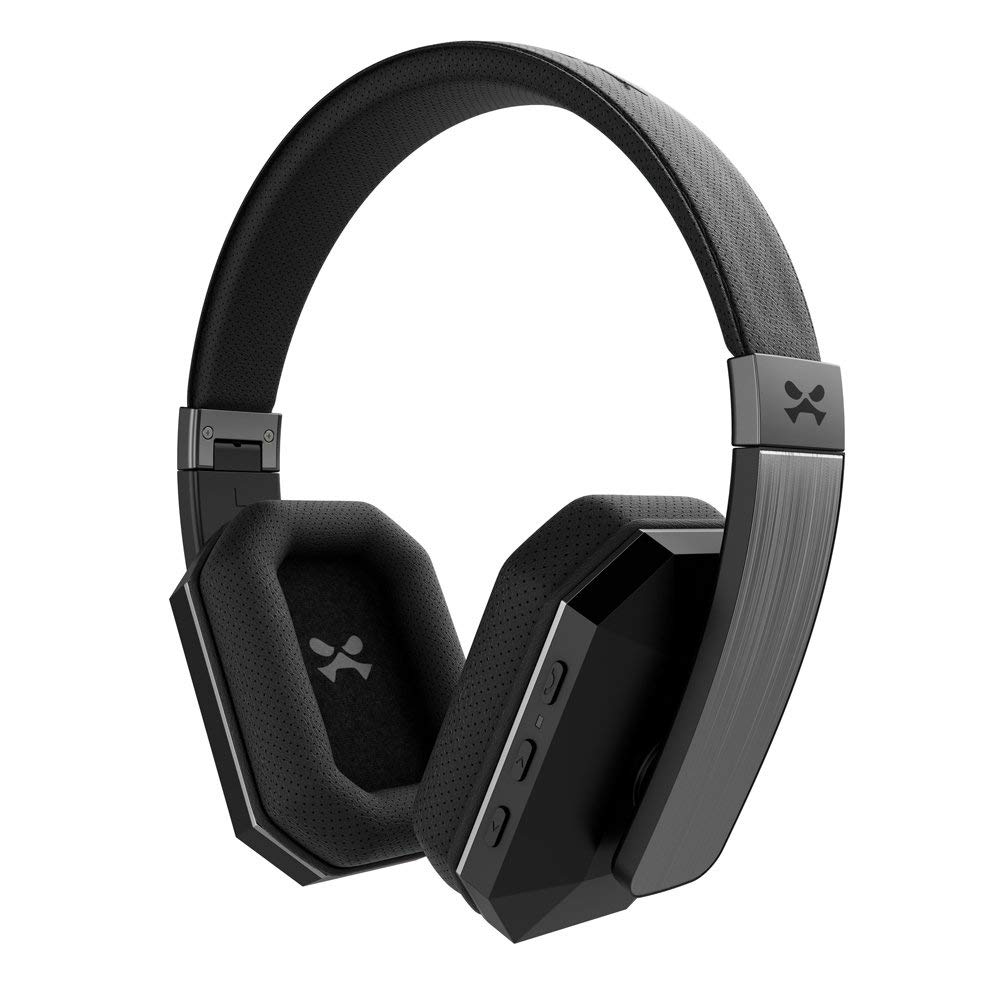 The brushed aluminum and the metal accent of this headphone is the solid punch of its design. 
You will really hit the ceiling if you will closely look its slick design.  I can't help but lose my temper.  
Only a few manufacturers take into consideration the trend of young generations in fashionable headphones.  In today's present age of millennials, headphones are not just about music, it is now a fashion.  It is a state of art of self-expression.  
By the way, I am glad to be a part of the millennial era.
If you are looking for a stylish and popular design, this headphone is a no-brainer.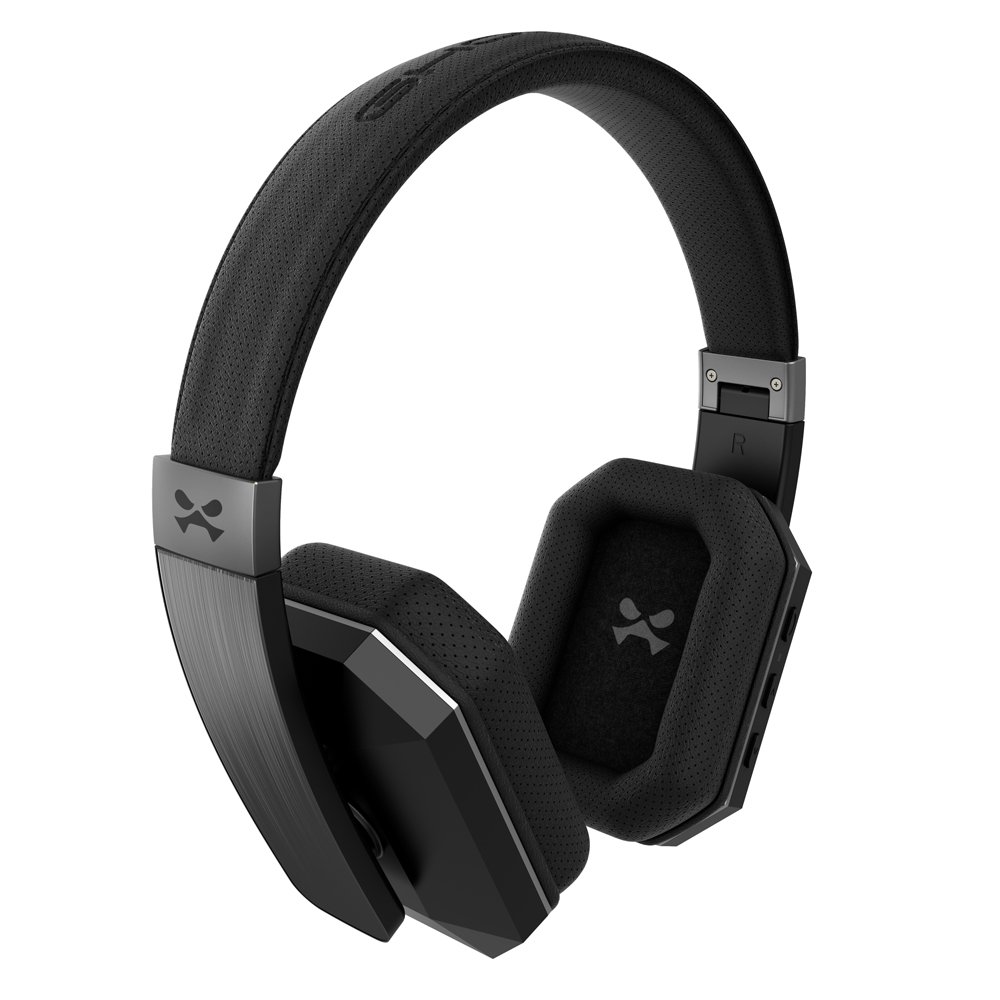 Features:
No Active Noise Cancelling
With built-in microphone and volume control
Koss Porta Pro On-Ear Headphones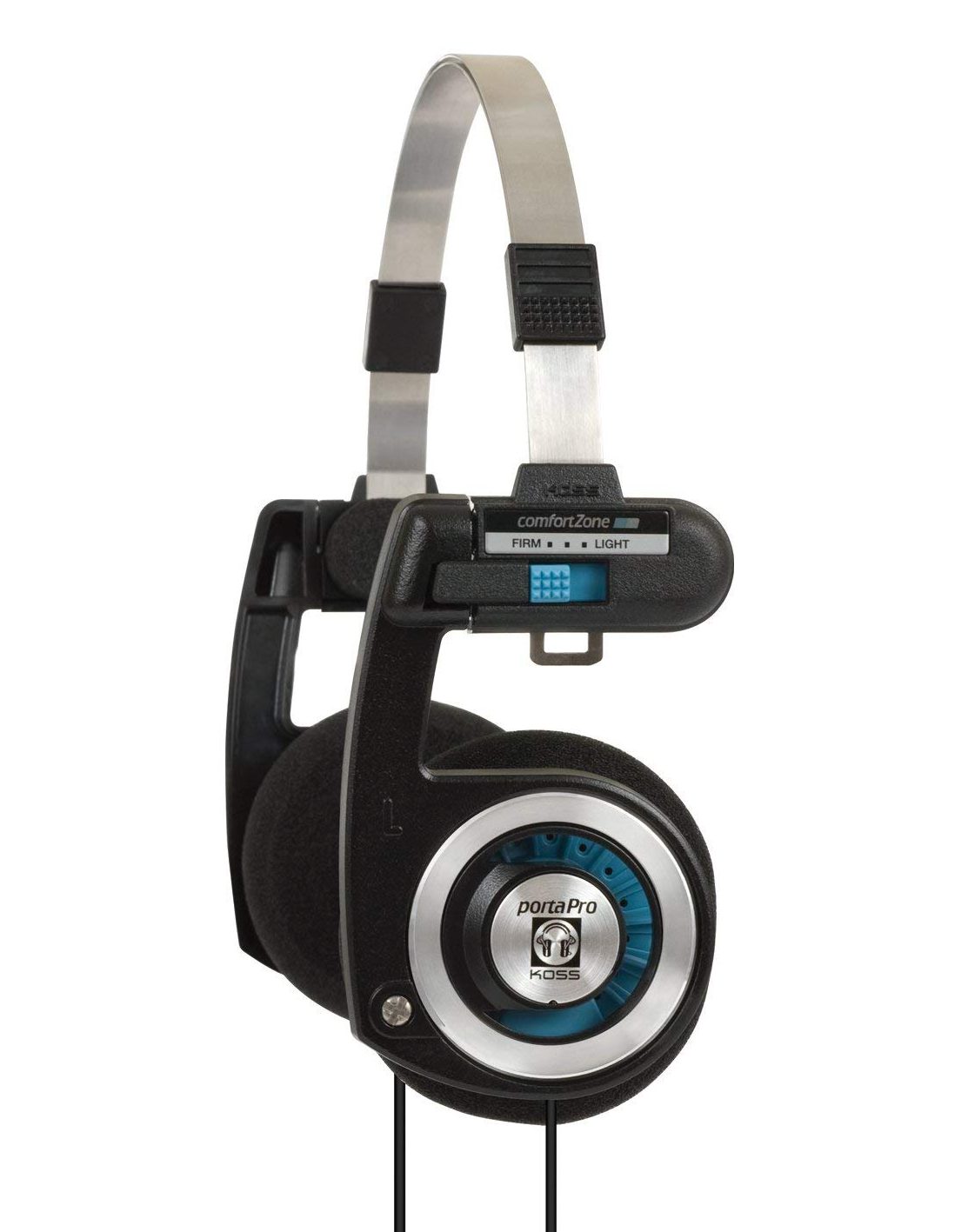 Among the list, this is the most simplified and portable design. 
Since its release in the 1980s, the retro and old-fashioned design may appear to put you to shame and outclass.  But the legacy of this headphone remains a vintage.  It already established its monumental status.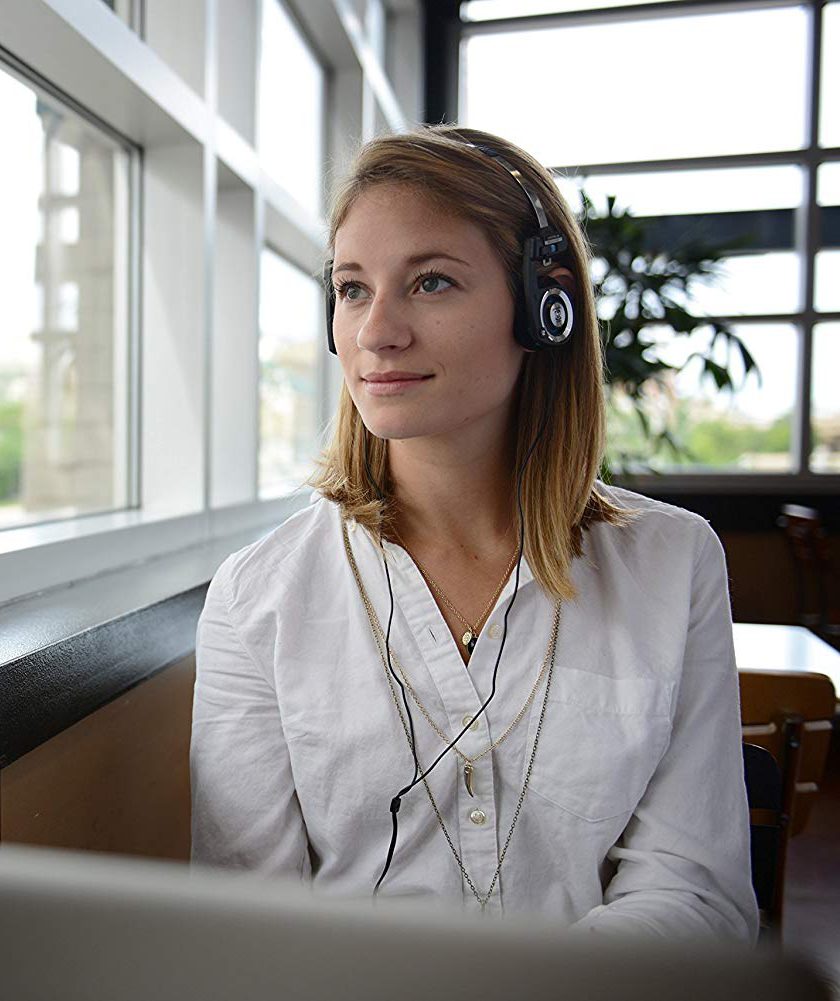 The headband is one-of-a-kind.  It is just a simple piece of adjustable metal.  But it is thin, super thin unlike any other. 
The concept of its on-ear multi-pivoting earplates is designed for ergonomic alignment unto your ears.  
---
RELATED TOPIC:  The Koss Porta Pro – A Vintage Legend of Audible Sound
---
Despite the lapsed of more than two decades, the company maintained its nostalgic appearance.  
I am not in opposition that it never introduce any innovation after long years but for most fans around the world (including myself), this headphone is a respected work of art.
In my personal opinion, this is a masterpiece that won't get old by time.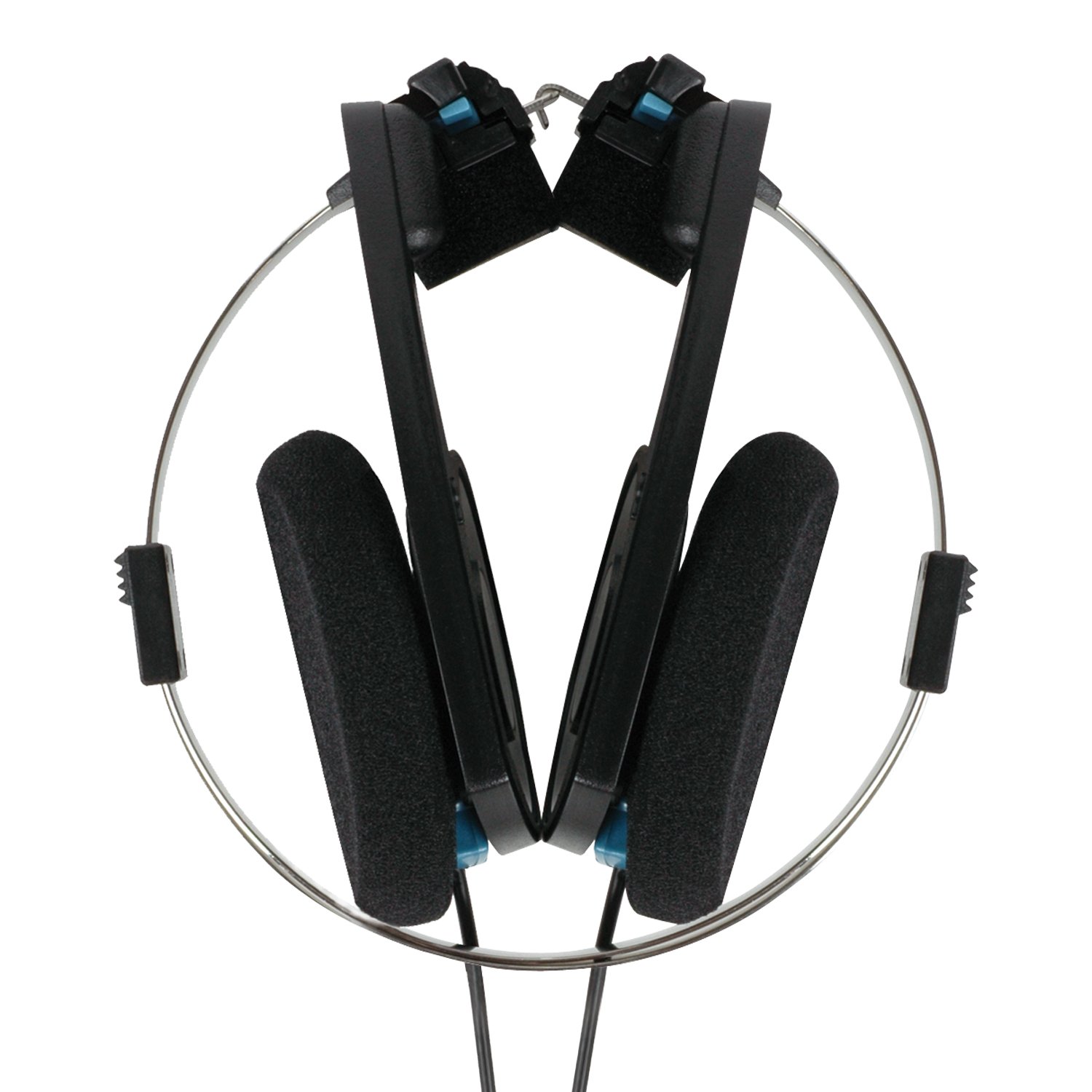 Features:
Lightweight and comfortable
Exceptional sound quality
Collapsible headband
Special Mention
Kidz Gear Wired Headphones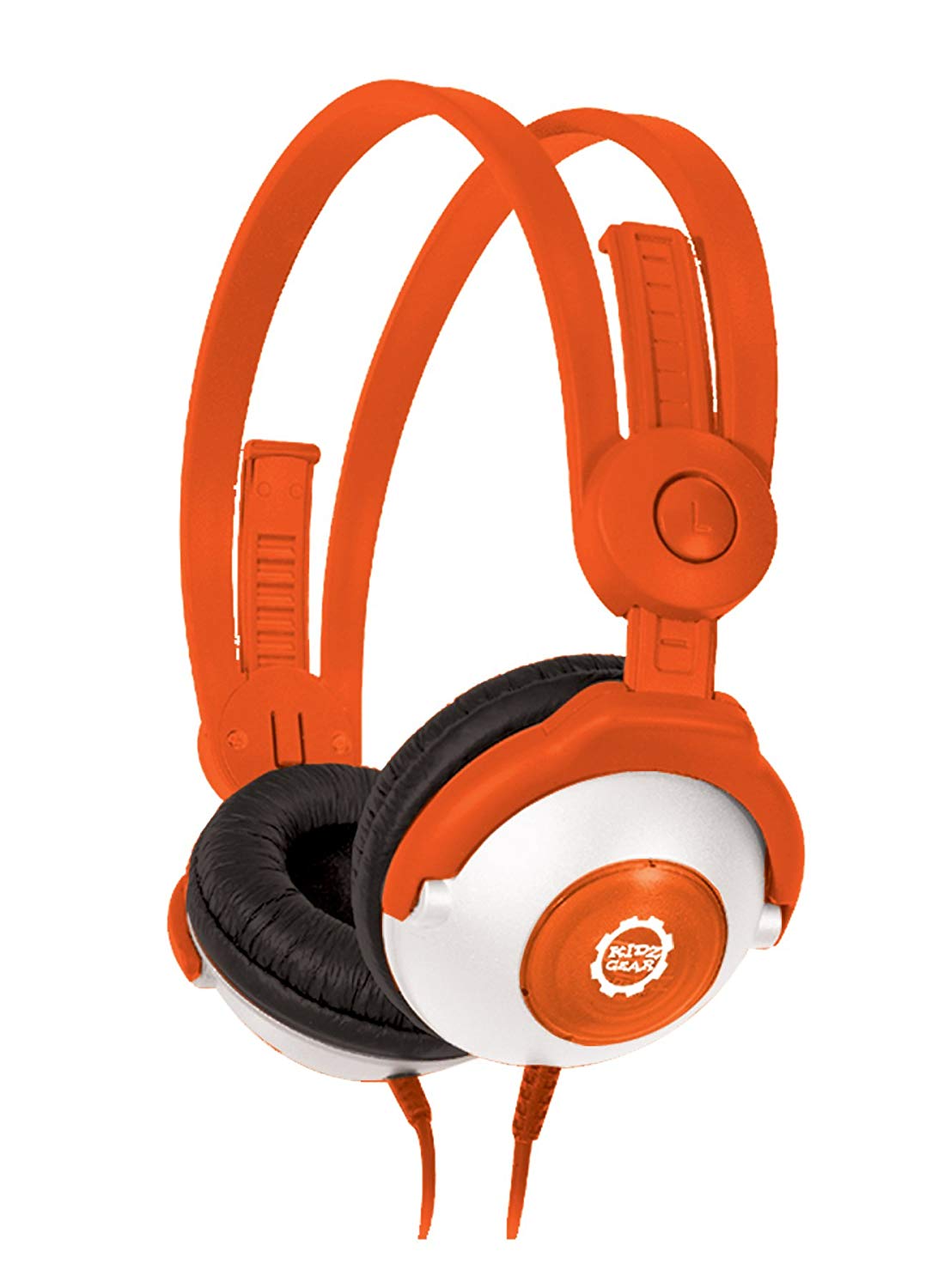 Headphones are not strictly for adults, it is for kids too!
Are you willing to spend a hundred dollars for the sake of your kids?  
High-end headphones even cost a thousand dollars. 
Did you know that the most expensive headphone ever made is the Sennheiser HE 1 (Orpheus) worth $52,000.00?
It sounds serious but how freaky it is that for only $19.00, you can make the world of your little one happy!
This headphone is not a toy. The sound quality is fair.  It is specially designed for kids aging two (2) years old and above who may now start learning to appreciate the gift of music.   
It also features Kidz Control Volume Limit Technology for safety listening experience. 
Yes, our children also deserve the best quality they can get.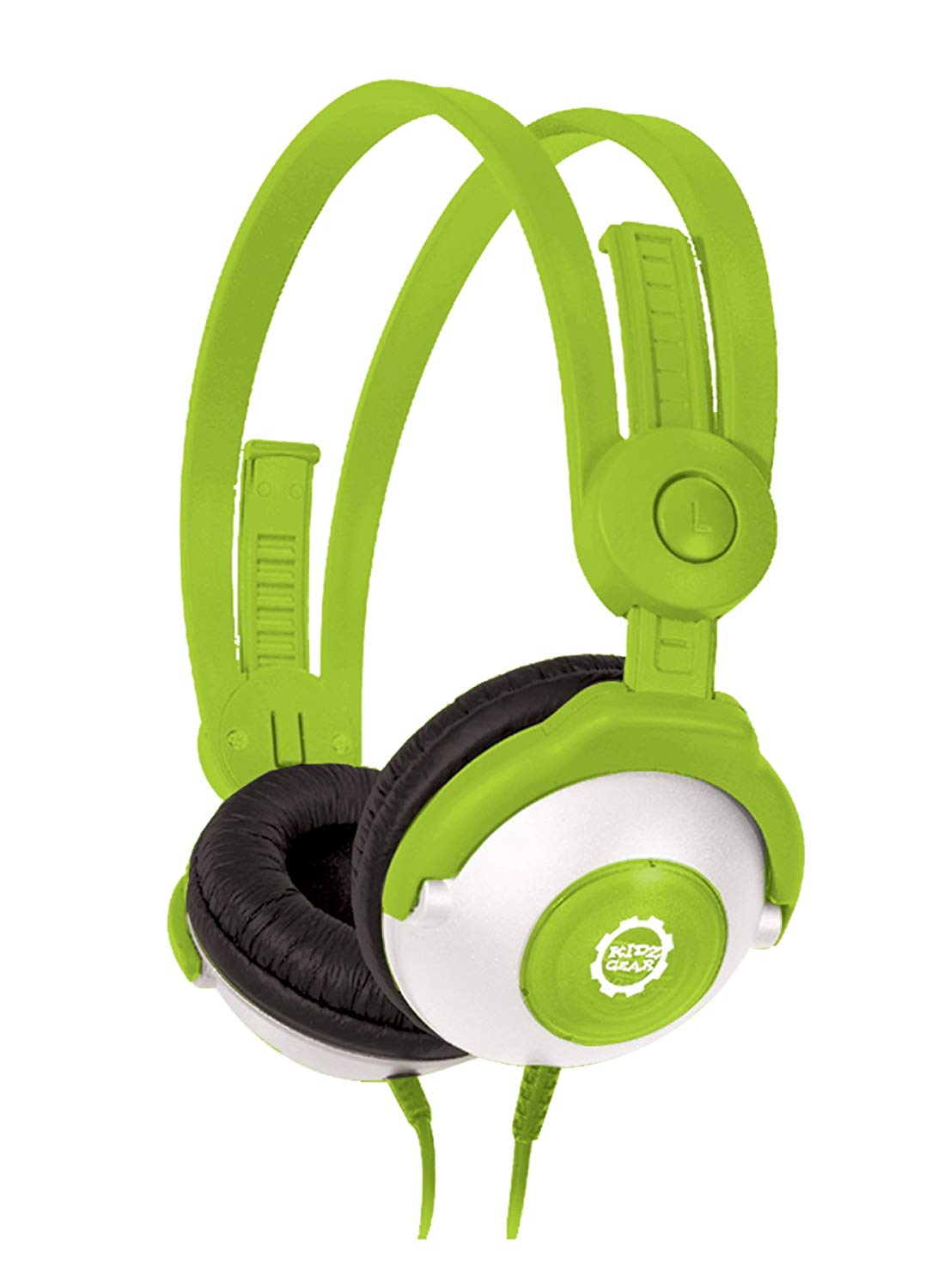 Features:
Volume Limit Cable included
The Bottom Line
The headphones mania is now on the verge.  
As you look ahead, what defines a sterling set of headphones is not the price or its sound quality alone — the design absolutely does matter.  
In short and sweet, it is an individual concern to create your own style and fashion. 
Do I miss something else which is not on the list?  Do you also have your personal choice of headphones design?
Please feel free to hit the comments below and share your thoughts.