DISCLOSURE: Most of our content uses affiliate links. As an Amazon Associate, we may earn a commission when you buy through the links. Each of your purchases via our affiliation links helps us to support the cost and maintenance of this site.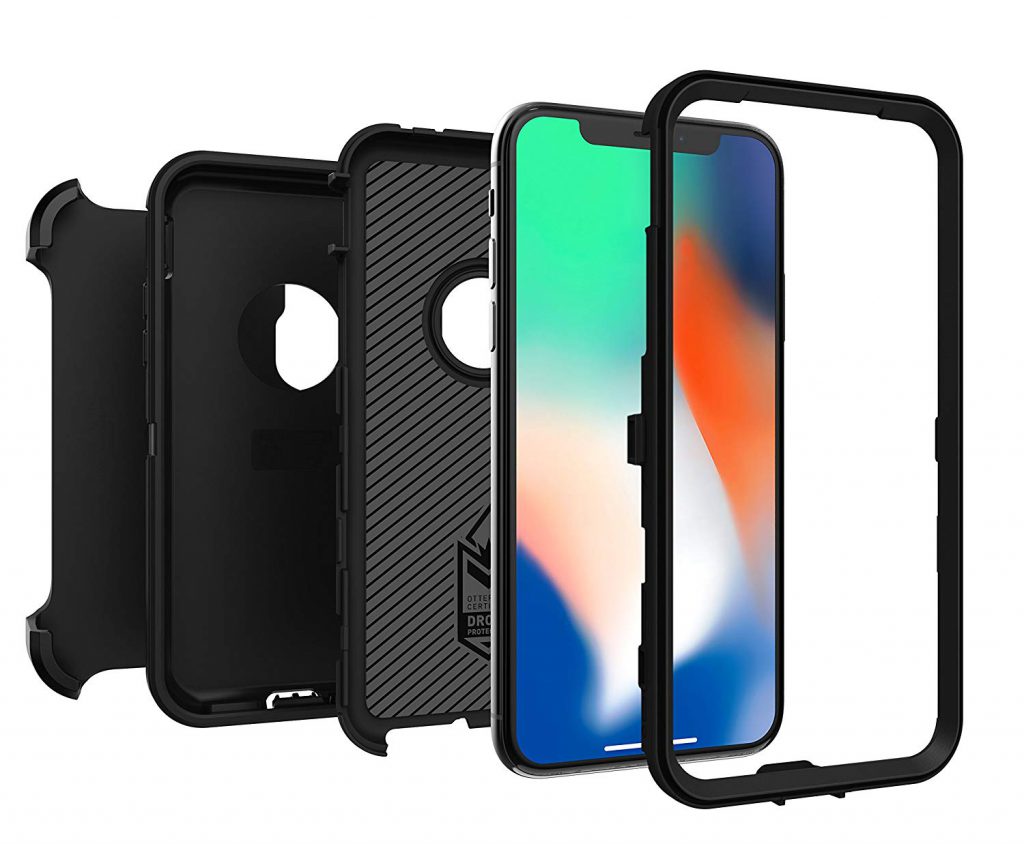 At some point in our lives, we all have probably dropped a phone or two. You get that feeling of time slowing down as you watch in horror while your phone falls to the ground, and the resulting *thud* or *thwack* that follows right after. With phones becoming more expensive nowadays, a lot of people would certainly want to protect their investment from damage in the long run – even more with phones such as Apple's widely successful iPhone X.
Not everyone will want a case on their device, with some opting to just use their phone caseless as to experience the great design and premium feel. But for those of us that would rather wrap up our phones in a bit of armor, here are some good rugged cases to choose from.
Otterbox Defender Series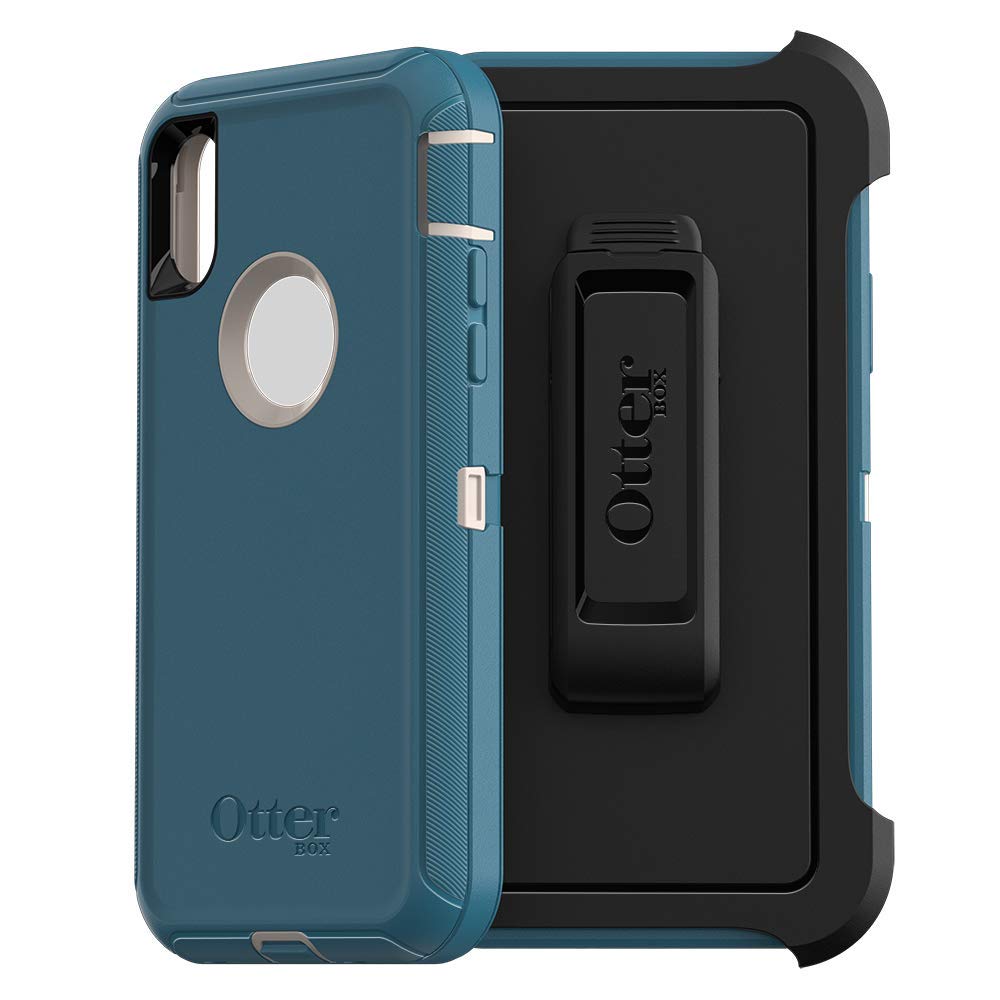 Otterbox has been in the phone-case game for a while now. Their choice of material and design in their cases gives one a calming peace of mind that your phone will be able to handle some drops here and there. The Defender Series Case for iPhone X is no exception, giving you a multilayer design with an inner hard shell, a shock-absorbing outer layer, and a built-in screen guard, all while still allowing you to access the buttons and charging port.  
Pelican Shield Case  
Kevlar is a material that we usually associate with combat gear, but Pelican's Shield Case for the iPhone X has incorporated Kevlar into its construction, offering a sturdy and not-so-bulky case which will keep your phone protected. According to Pelican, the two-piece case exceeds military testing standards, so your iPhone X should hold well against daily drops, bumps, or other hazards it might get into. 
Supcase Unicorn Beetle PRO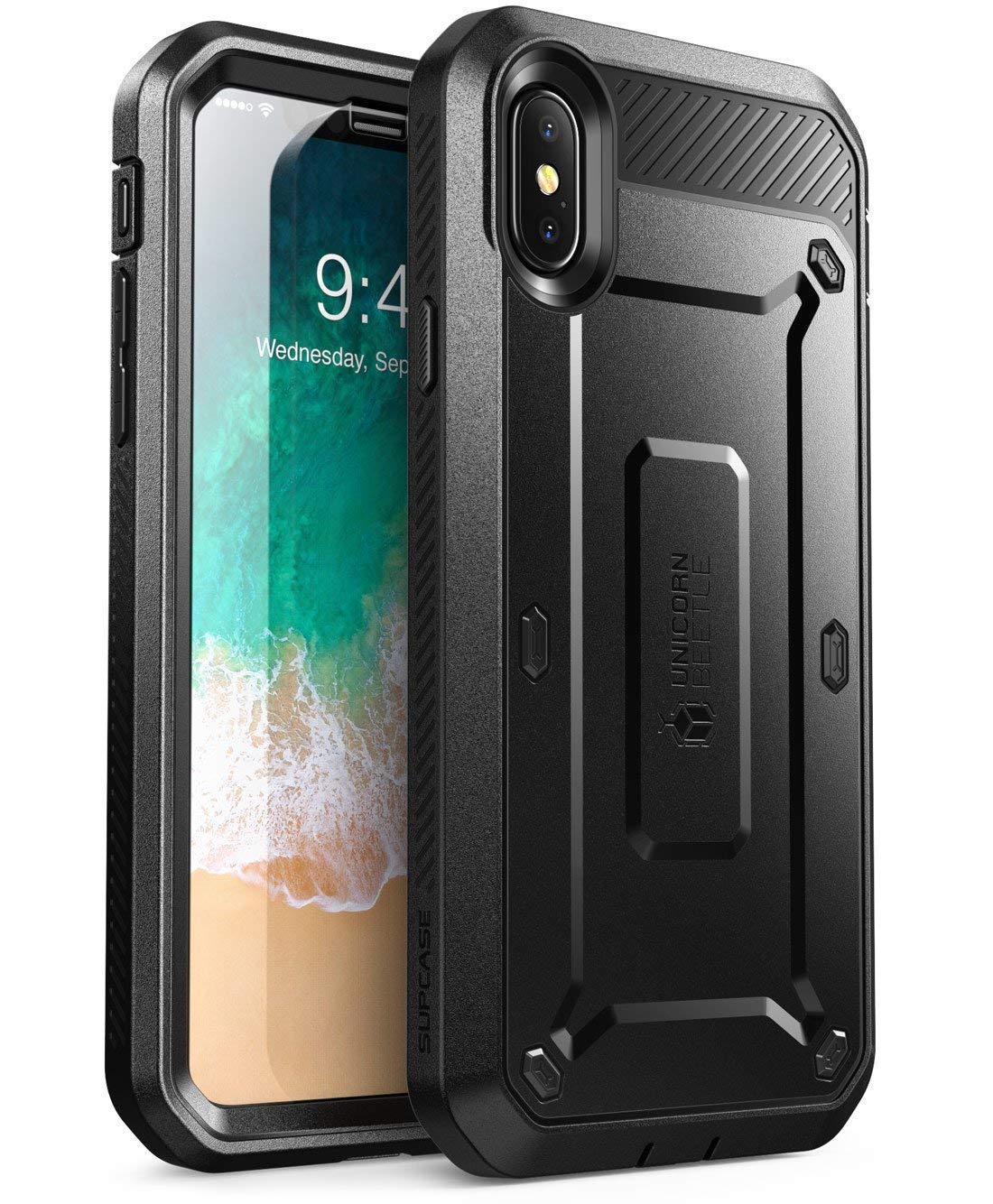 With military-grade drop protection, the Supcase Unicorn Beetle PRO Case for the iPhone X comes with a double-piece build to ensure your phone's safety. The case is made with TPU (a tough material similar to rubber) and polycarbonate, which gives your device a hefty layer of protection. Of course, you can still access the charging ports and buttons. 
Griffin Survivor Case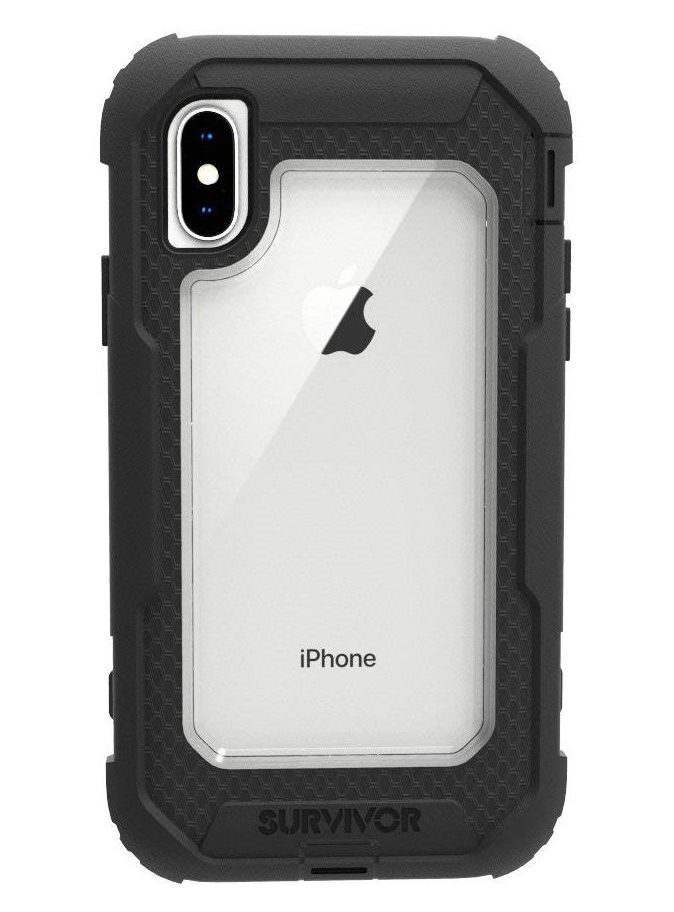 Built to resist impact from 10-ft drops, the Griffin All-Terrain Survivor Case for the iPhone X adds a bit of style to rugged protection, with a transparent back so you can still see the shiny Apple logo on your super pocket computer. There is also a built-in screen guard for protection against scratches, and the silicon-reinforced frame of the case allows it to withstand shock from an impact that it may take. 
Spigen Tough Armor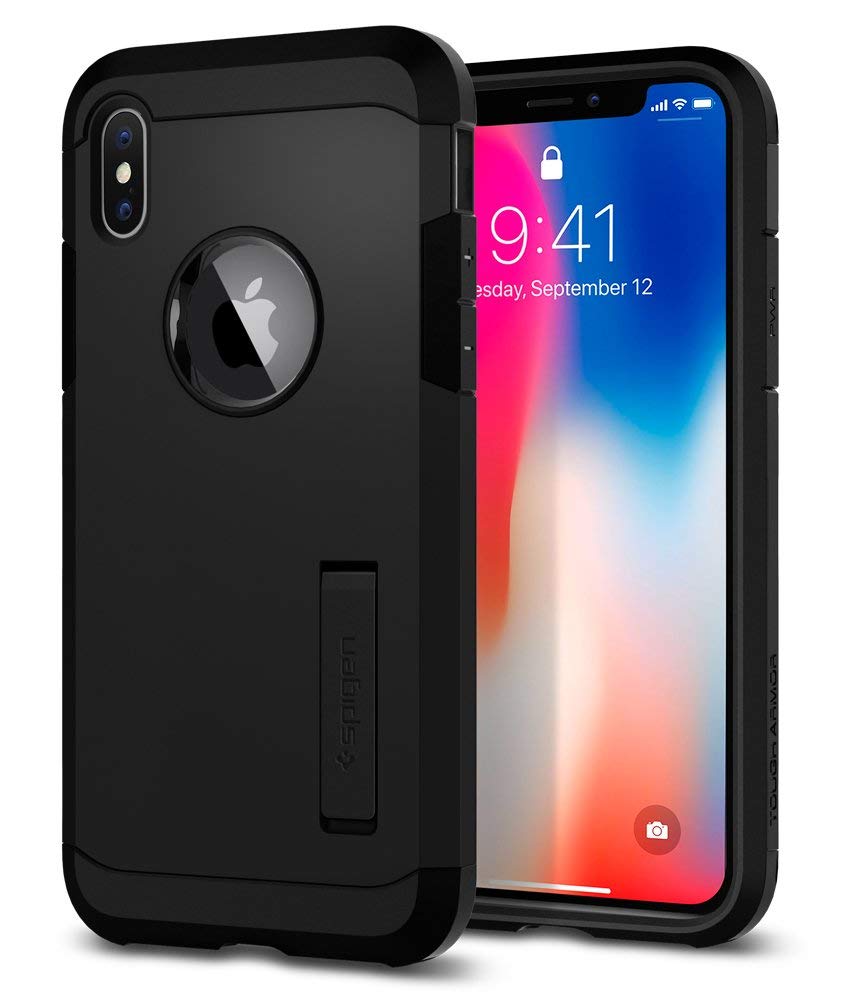 Spigen is another well-known manufacturer of protective phone cases, and they continue to be so with the Spigen Tough Armor Series for the iPhone X. What makes this case a bit different from others on our list is that it comes in a much slimmer form factor. The two-piece TPU and polycarbonate design of the case fit snugly around your phone, all the while keeping it safe from drops and bumps. It comes with Spigen's Air-Cushion technology which helps protect your iPhone X, and allows wireless charging as well. 
SPECIAL MENTION – Spigen Ultra Hybrid Designed  
I could not bear the fire inside me if I won't tell you about the Spigen Ultra Hybrid Designed. 
Those 5 I have listed over guarantees the protection of your precious iPhone X.  However, if you are after for an ultra slim design, there is no other way around to find the right one that will perfectly fit your phone than the Spigen Ultra Hybrid Designed. 
So, what makes this case special? Most of us like transparent and clear back appearance to preserve the original look of the phone.  It is worth to say that this is likewise a certified military-grade protection.  It has a shock-absorbing flexible bumper and a rigid back structure.  It also makes use of Air Cushion Technology in every corner that takes all the shock from everyday impacts. But this odd can stand out because it is sleek and simple – nothing more, nothing less. 
The Bottom Line
With the number of cases to choose from, there is no shortage of protection for your phone. There are other cases with slimmer designs but for this list, we stuck with products that are built for heavy-duty purposes. Do take note that some of these cases are offered in different colors other than black if you're the kind of person who wants a bit of flair on their device. Stay tuned for our other device accessory features!