DISCLOSURE: Most of our content uses affiliate links. As an Amazon Associate, we may earn a commission when you buy through the links. Each of your purchases via our affiliation links helps us to support the cost and maintenance of this site.
Lately, we have been seeing more and more phone manufacturers release gaming-oriented smartphones. These are devices that apart from serving as a regular smartphone with access to apps, communication features, and media consumption, also come with beefed-up specs to ensure that gaming sessions are smooth and speedy. Oftentimes, phone makers would push these devices to compete with already-established gaming devices such as those made by Nintendo and Sony, although most of the time it has been an uphill battle.
But gaming-specific functions and features aren't that exclusive to today's smartphones – let's take a look at how gaming phones have changed and developed through the years.
Nokia N-Gage Series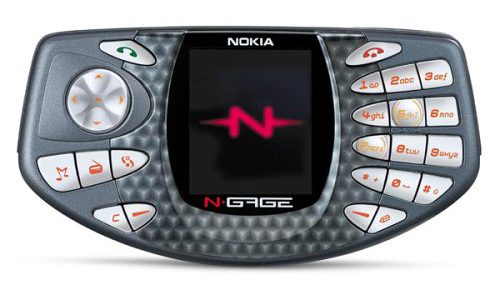 Back in 2003, Nintendo's Gameboy Advance was making waves worldwide. Nintendo's portable gaming machine was affordable and offered a large library of games which can be picked up and played by anyone. Also at the top of its game during that time was Nokia. The Finnish mobile communications giant wanted to take on the GBA, and so in 2003 it released the Nokia N-Gage.
The N-Gage was an interesting device – it featured a landscape form factor similar to that of the GBA with a smaller 2-inch screen, albeit with more buttons to accommodate its telephonic functions. Reception from the public was lukewarm, however, and the device became infamous due to its taco-like appearance. All this aside though, the N-Gage was still functional, but only 56 games were ever released for the system. It also didn't help that you had to open the phone's entire back just to switch game cartridges.
Nokia did release a 2004 upgrade called the N-Gage QD, which featured a more modern design. However, this was not enough to keep the brand alive, with Nokia reporting a total of only 3 million sales by 2007. Eventually, the series was discontinued and Nokia relaunched the N-Gage brand as a software service.
Sony Xperia Play
Launched in 2011, the Xperia Play was a result of Sony's foray into developing a dedicated gaming phone. Also known as the "PlayStation Phone", the X-Play adopted some features from Sony's PlayStation Portable line, such as a sliding design similar to the PSP Go, as well as the trademark PlayStation button layout, including trigger buttons. The phone was compatible with an online store that featured classic PlayStation titles, although sadly the device never got the recognition it deserved.
The X-Play ran on Android, however, it featured less-than-stellar specs, which we think contributed to the downfall of the device's market performance. Sony never released a sequel, but one can hope, right?
Razer Phone Series
Even gaming hardware company Razer got into the race. In 2017 Razer released the first-ever Razer phone. The device looked very minimalistic and plain save for the Razer logo on the back and was the first smartphone to offer a 120 Hz display with a high-refresh rate. This means that games played on the large 5.7-inch display will look more slick and better compared to other competing devices. It also helps that the phone shipped with a Qualcomm 835 processor and 8GB of RAM. The only downsides the device had were the lack of a 3.5mm headphone port, as well as a somewhat sub-par camera.
A year later, Razer would launch a follow-up device aptly named the Razer Phone 2. The new phone maintains a lot of the tech found on the first edition but now comes with the more powerful Snapdragon 845, as well as IP67 dust and water protection. In addition, the Razer logo on the back now glows, if the phone isn't game-y enough for you. We're still disappointed by the lack of a headphone jack – dedicated gaming handhelds like the Nintendo 3DS and even the Switch retain a headphone jack, given that a lot of gamers still use headsets during play sessions.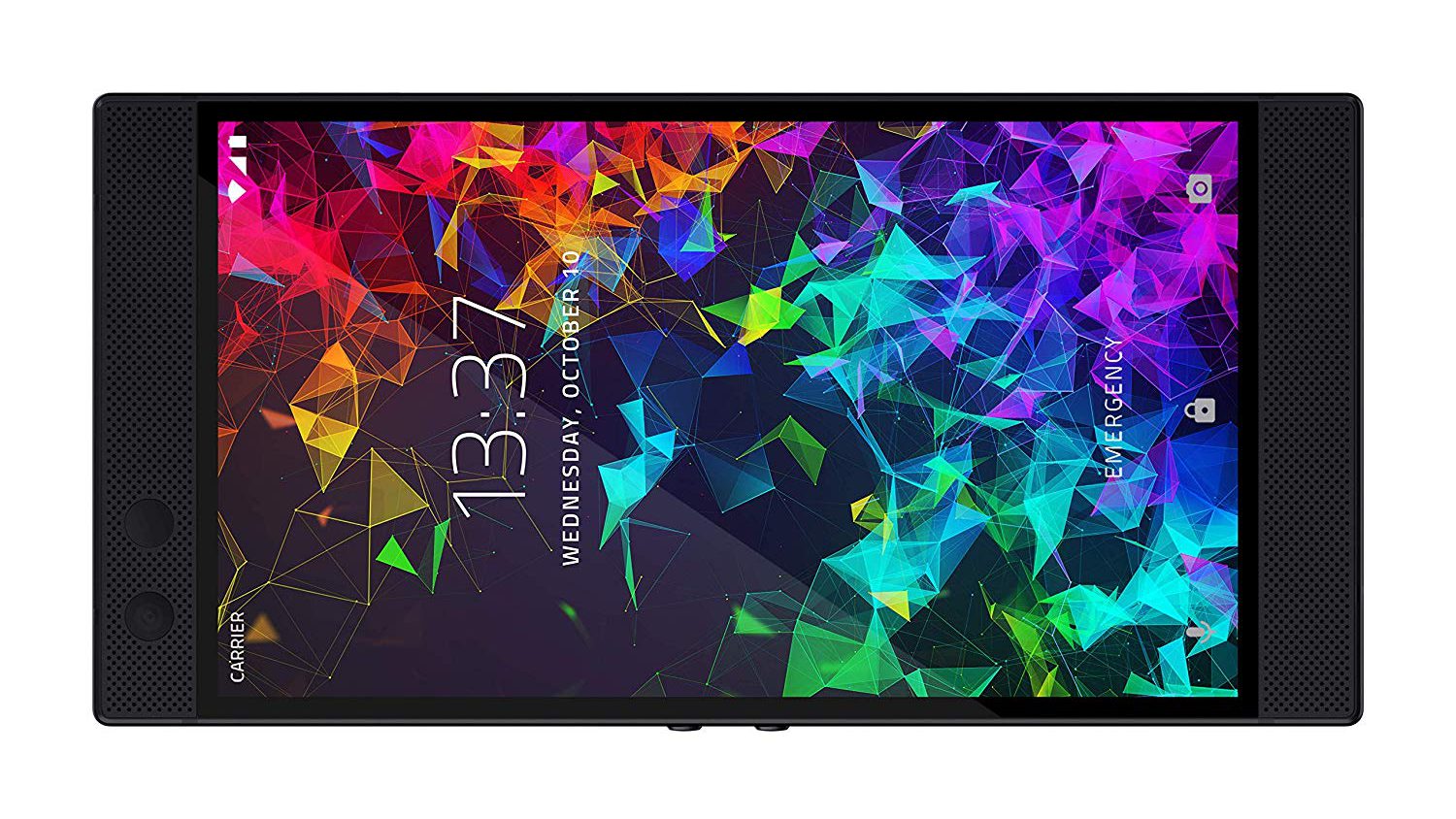 Performance is where the Razer phone shines though – games are fast with barely any lag or stutter, and the phone certainly lives up to the Razer brand in this aspect.
ASUS ROG Phone
We finally come to one of the newest players on the block. Taiwanese tech giant ASUS is no stranger to making gaming-centric devices, as shown by their successful brand of ROG Gaming laptops. The company has also branched out into the smartphone industry, as seen with their Zenfone product line. It's only logical that ASUS would merge the two together – and in 2018 it did just that. The ASUS ROG Phone is a device tailored to cater to portable gaming enthusiasts, offering powerful specs wrapped up in a unique design. The phone features a 6-inch display as well as 8GB of RAM, a Snapdragon 845 processor and runs on a hefty 4,000 mAh battery.
While this may sound like any other flagship smartphone from 2018, that's where the similarities end. ASUS has equipped the ROG Phone with a striking design featuring streamlined edges, air vents on the back and a glowing ROG logo to go along with it. The edge of the phone also features "air triggers" which simulate shoulder button functionality that you'd usually find on a standard gaming control set-up.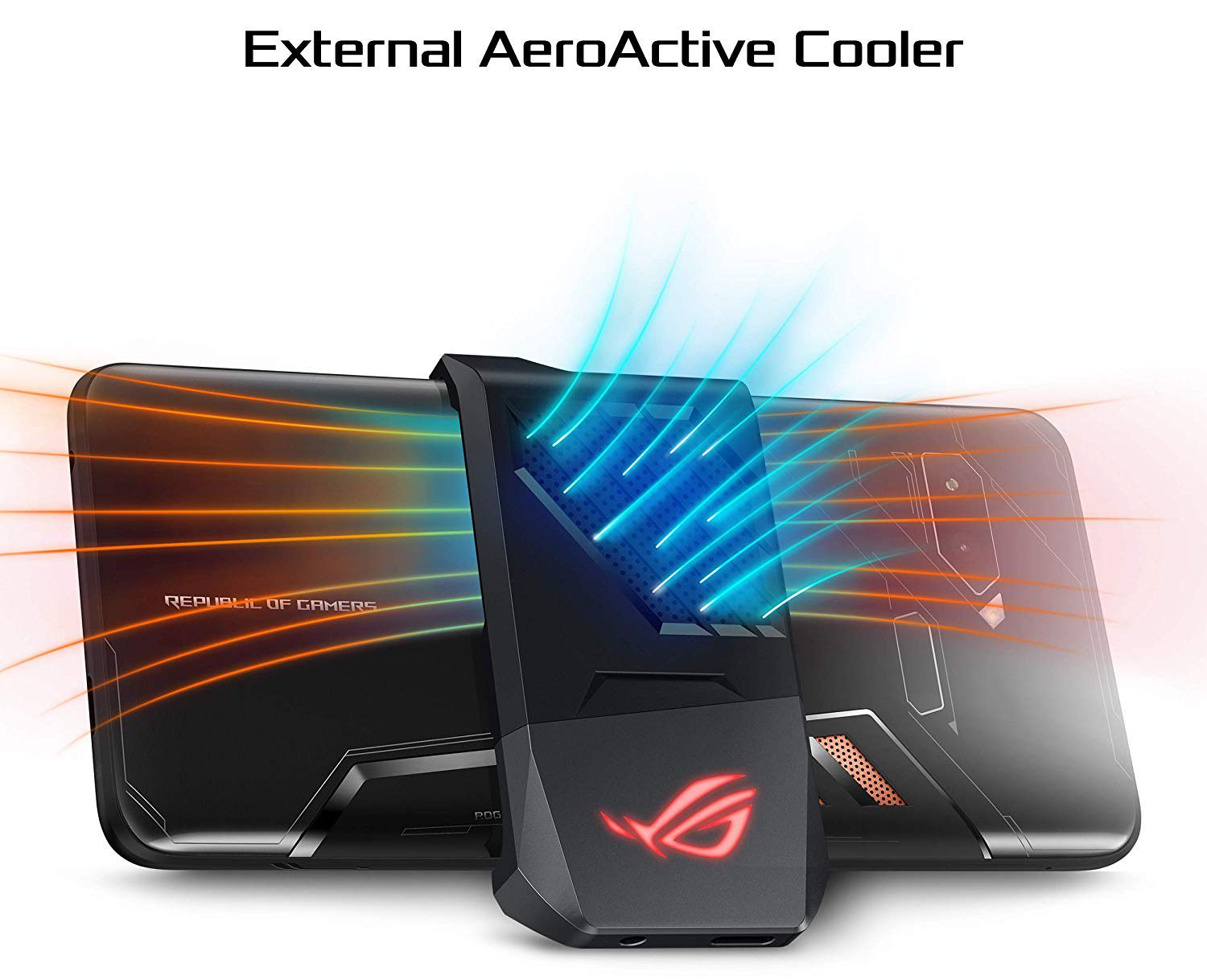 ASUS also saw it fit to release several accessories for the phone, which includes a dock with a second-display that turns gives the phone a more "traditional" handheld feel and a small fan of sorts which you can plug into the side to help cool the phone down during long gaming sessions. The phone also retains the 3.5mm headphone jack, a rarity among 2018 flagship phones. If that isn't enough, ASUS also included a special performance mode that smartly manages RAM and clock speed to provide a powerful gaming experience.
We think that the ROG Phone is a well-rounded device if you can dig the fancy external design.
Special Mentions
While not as heavily marketed as the other devices on this list, the Xiaomi Black Shark and Nubia Red Magic Mars are likewise powerful phones also aimed at gamers. Both phones come with a Snapdragon 845 chipset, with the latter offering a 10GB RAM version, beating out the Black Shark's 8GB RAM set-up. Both devices also offer large screens and batteries which make them ideal for media consumption and gaming.
Do you have any gaming-centric phones you'd like to share? Hit us up in the comments section below!