DISCLOSURE: Most of our content uses affiliate links. As an Amazon Associate, we may earn a commission when you buy through the links. Each of your purchases via our affiliation links helps us to support the cost and maintenance of this site.
Since the foundation and the development of personal computers in modern history, PCs have always been associated with the mouse – a handheld pointing device – that is able to detect two-dimensional motion.
Few people realized that this mouse-like device with a long cord (or tail, if you will) which resembles its animal namesake could change our interaction with computing devices.
Though it was in the early 1960s when the first operational mouse controlling a computer system was demonstrated in public, the need for this input device only became popular in 1980s when the Microsoft Windows Operating System was introduced in the market and to this day dominates most of the world's computers.  
With the growth of Microsoft Windows in the past three decades, the overall function of the computer mouse has apparently become indispensable.  
Today in the 21st century, mouse devices have essentially evolve and no longer need cords to function.  It's now wireless.  Its long tail now belongs to yesterday.  
Thanks to the introduction of infrared and Bluetooth technology, OEMs now have the ability to produce completely wireless mice.
Without further ado, if you are planning to replace your old mouse, here are my list of different designs of a wireless mouse for you to consider.   
#1 TeckNet Classic 2.4G Optical Wireless Mouse 
This is a classic design of  a wireless mouse.
I am a fan of the natural curved design because it gives you an easy grip with the mouse. 
I feel comfortable with its textured rubber grips at the sides. 
It features plug and play use, with no installation needed.  Just plug the USB Nano Receiver (which can be stored at the back of the mouse) to the USB port of your computer and there you go!  Yes, it is not only for your daily work but good for gaming as well. 
Its battery life is the most impressive on this list and can last up to a whopping thirty months. 
I really like its auto power-off function that turns off the device when not in use which saves power consumption.  It also features a battery level indicator which warns you if the battery is running low.  
#2 Anker 2.4G Wireless Vertical Ergonomic Mouse 
Though it may look like it, this is not a spaceship invader from an alien planet.  
This is a futuristic design of a what a wireless mouse can look like in this millennium.  
The shape and size promotes ergonomic design which encourages neutral handshake wrist and arm positions, resulting in less strain due to a long periods of gaming or working.  
It features a power saving mode which cuts off the power completely after eight minutes of standby.   
What's surprising is that it has five buttons (left button, right button, scroll wheel, next page button, previous page button) which give you improved control over your computer and software.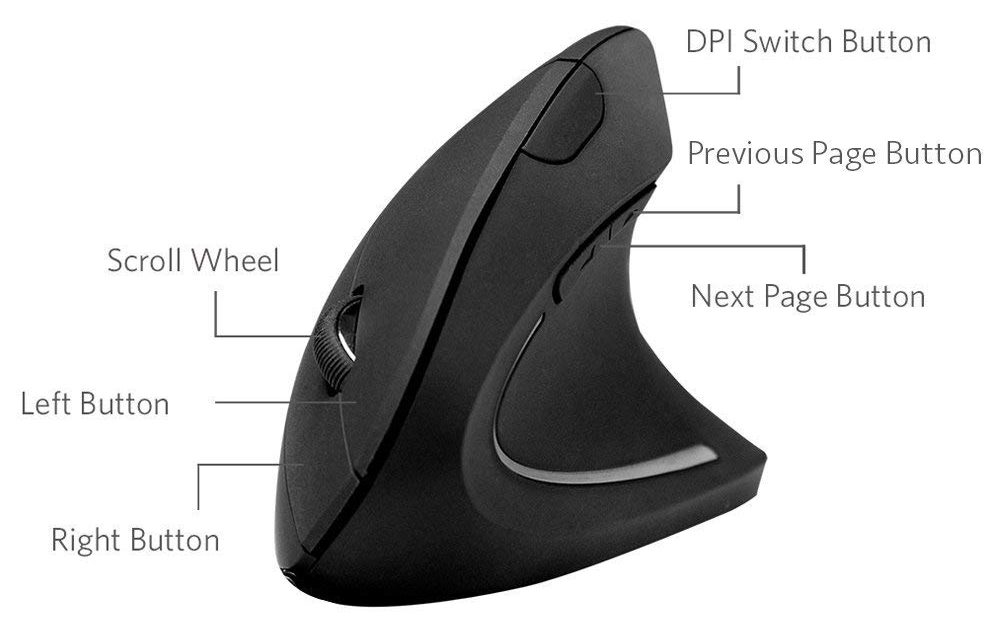 If you are tired of using a traditional mouse, you may consider getting this for an extraordinary experience.  
#3 Logitech M570 Wireless Trackball Mouse 
This mouse features a design that can support your hand in one place. 
With its trackball, you can move the cursor without the need of moving your arm.   
It also has a back/forward button that makes you move quickly when browsing your documents or websites.  Powered with a single AA battery, it can last for 18 months.  
What I really like about this device is that it has fast data transmission and it connects even up to 30 feet away from your desktop computer. 
Plus, you can have precise cursor control wherever you want to use your trackball.  Believe me, it works on hard tables, comfy sofas, and even on your leg.  This is a convenient feature which you cannot usually find in other devices.
#4 VicTsing MM057 2.4G Wireless Portable Mouse
The focal point of this mouse is its long durability. 
Most customers who bought this at Amazon were fully satisfied with its sturdiness and staying power.  It also has an impressive feature of longer connection reaching up to 33 feet, thanks to its 2.4 G Wireless Transmission Technology.
The contoured shape of this mouse is a compliment for easy use and comfort.  I found the rubberized scroll wheel effective in scrolling without a slip.   
Similar with other counterparts, this mouse has a sleep mode feature which powered off in eight minutes of inactivity.  
If you want to keep the tiny receiver, it can be inserted into the slot next to the battery slot at the bottom.  
Please note that the single AA battery is not included in the package.  
#5 Logitech M510 Wireless Computer Mouse
This is another entry from Logitech, a company that specializes in personal computers and mobile peripherals.  
The design is sleek and compact.  I like the soft rubber grips of this mouse. Since it has an ergonomically sculpted design, it is both appropriate for right-handed or left-handed users.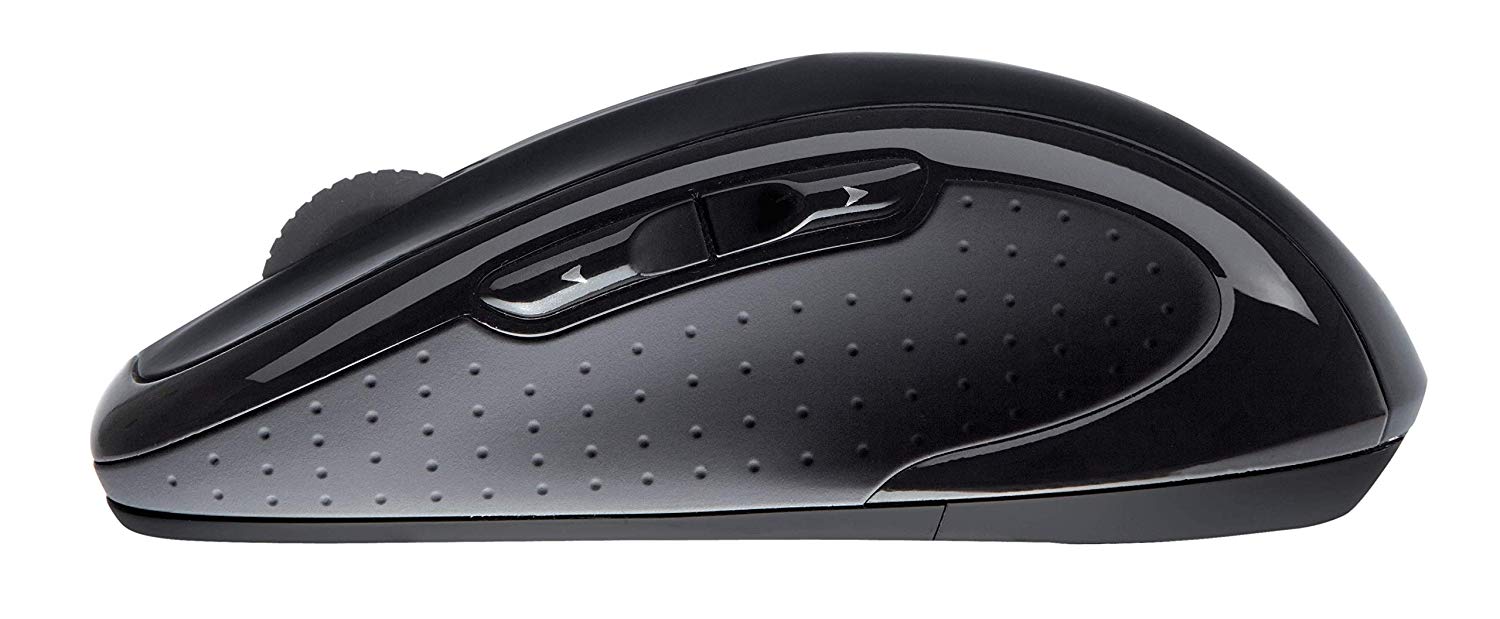 The Unifying receiver has an extra feature which enables you to add up to five more Unifying devices with the same Logitech brand like wireless keyboard using a single receiver.  
It requires two AA batteries (included) for power.   The battery life is great which can last for two years.  
#6 Microsoft Wireless Mobile Mouse 4000  
One thing that makes this mouse unique is its sporty design.  
Unlike the Anker 2.4G, it doesn't have a futuristic look.  Nonetheless, it shows off a unique cross-hatched rubber on its side that guarantees a good grip.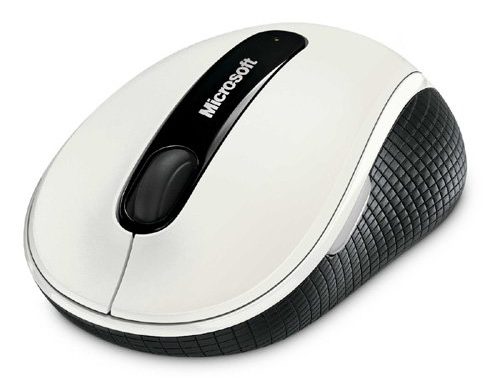 We're glad to know that this is the most affordable entry in the lineup of Microsoft's wireless mice.  
The only flaw on this device is that its AA battery will only last for ten months.  
If you are set on getting this and can afford the price tag, you can also check out the Microsoft Arc Mouse, one of the company's most innovative products.  
#7 Jelly Comb 2.4G Slim Wireless Mouse  
If you are not a brand-minded person, I think you can get good use out of the Jelly Comb 2.4G.
What I like is the purity of its design.  It is plain and simple, nothing more.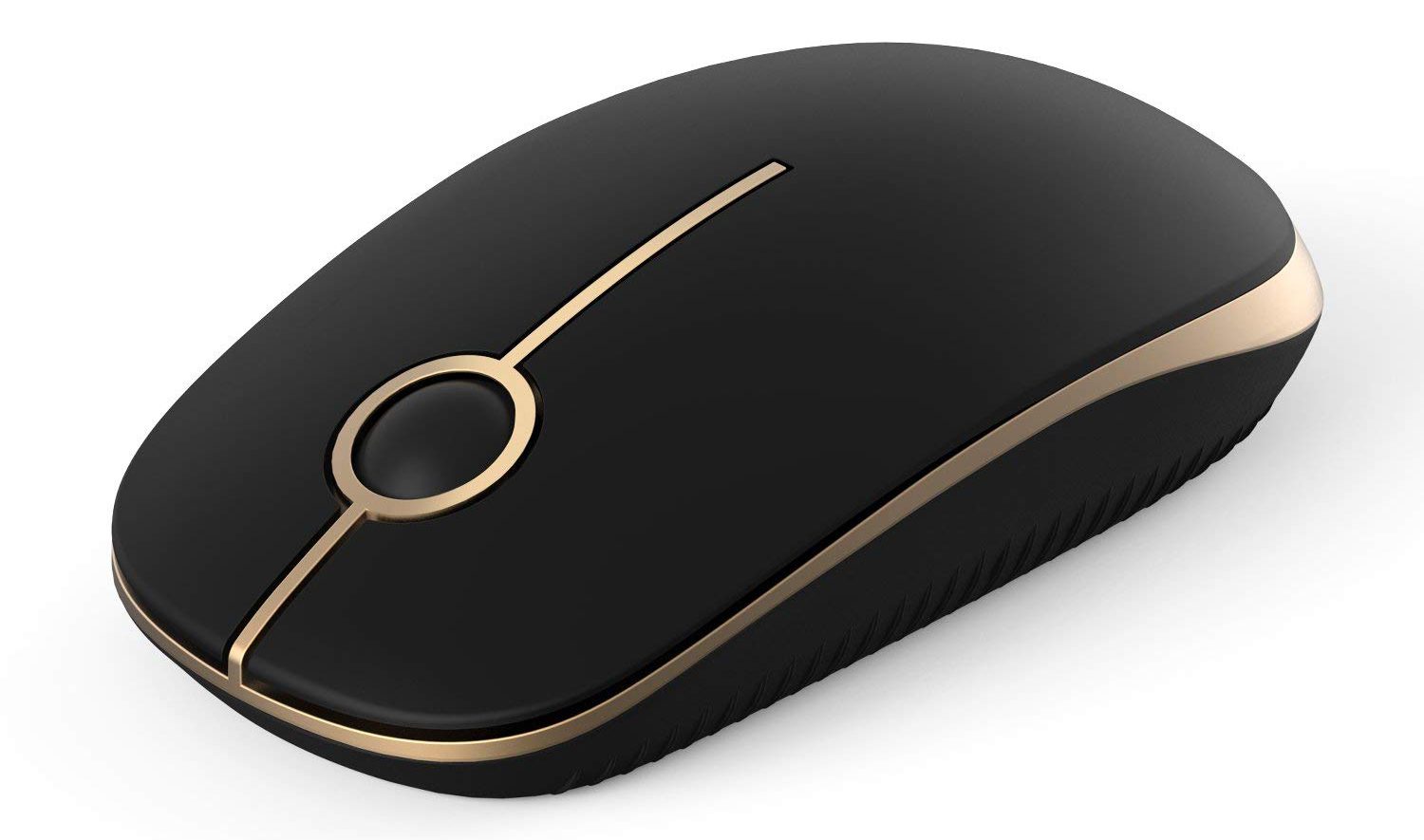 Adding to its features is the auto sleep mode which activates when on standby after 8 minutes, which acts as the power saving mode.  Though that is a common feature compared to other products in this list, the main draw of this device is its price.  This is one of the most affordable wireless mice you can buy for only  $9.00.
#8 Apple Magic Mouse 2
If budget is really not an issue for you, the Apple Magic Mouse 2 is right up your alley.  
There is no magic at all, though.  The Multi-Touch surface of this mouse that allows you to make simple gestures between swiping web pages and scrolling your documents may feel like wizardry, however.  
It also pairs automatically with your Mac without the need of a USB receiver.  No other spells needed.  

Even more, this is completely a rechargeable mouse that makes this one stand out from the rest.   You won't have to worry about replacing the batteries from time to time unlike with other models.  
Of course, you cannot simply ignore its captivating design.  It is not just simple, but light and elegant as well, owing to Apple's careful and meticulous design methods and principles.
Apple has long established its brand through products with superior quality and durability.  There's no doubt that you won't be disappointed with this device.  
My only issue here is that the design is not ergonomic.  You may feel discomfort after a long period of usage since it is too flat to handle and there is barely any room to rest your palm. I think this is the only downside to this model.
The Bottom Line 
Looking at todays' technology, we're still unsure how the innovations and designs of a wireless mouse will further evolve – sky's the limit, after all.
For now, we know of its history as a basic PC peripheral, and how it has gone from being a wired device to a cordless accessory.  Of course, it is still up to you if you prefer the traditional corded designs of older mice.
On my part, I feel a sense of ease and speed every time I work in front of my desktop or laptop with my wireless mouse by my side.  Yes, it is a reliable buddy that you can depend on from start to finish, over and over again.   
It's no wonder then that this simple handheld pointing device has now become an essential part of our computer usage in today's modern world of technology.