DISCLOSURE: Most of our content uses affiliate links. As an Amazon Associate, we may earn a commission when you buy through the links. Each of your purchases via our affiliation links helps us to support the cost and maintenance of this site.
Phone manufacturer Xiaomi is no stranger when it comes to smartphones. For many years now, the company's devices have made waves throughout the consumer technology market due to their affordable prices and good performance. Phones like the Redmi series have built up Xiaomi's reputation as a maker of value-for-price smartphones.
It should then come as no surprise that Xiaomi continues this tradition of bang-for-buck hardware with its new Pocophone F1, a new phone from Xiaomi's new offshoot brand. Weird name aside, the PF1 gives you lightning-fast premium performance for a midrange price that won't leave a large hole in your pocket, unlike phones such as the iPhone XS or the Samsung Galaxy Note 9.
But what is the Pocophone F1 anyway? And why does it make a good purchase? Read on to find out.
Build and Display
One of the biggest highlights of the Pocophone F1 is that it only costs around $345.00 and to cut down costs, Xiaomi had to go with a polycarbonate body for the phone, unlike the metal or glass builds that we find in most 2018 smartphones. This isn't much of an issue though, as the plastic used in the phone is pretty sturdy, and comes in a nice-looking matte finish. If you're after something a bit more "tough" though, there's an Armored Edition available, which has a carbon-fiber back, although it will cost you more.
You also get a fingerprint sensor at the back and a headphone jack, which is starting to get very rare these days. On the bottom of the unit is a USB-C port, which is a wonderful feature to have in 2018 as it charges faster, and transmits data faster as well. The front of the phone features a massive 6.18-inch display with Gorilla Glass protection, paired with a 20-megapixel camera. There is a notch on the display, however, so do take note if you're particular about designs such as this.
Another great aspect of the PF1 is that it has an internal liquid-cooling system on the inside, which should help for extended gaming sessions. Not a lot of phones get features like this at a relatively affordable price point.
As far as build quality goes we're pretty confident that the phone is one solid piece of equipment.
Internal Specs
Here's where the phone really shines. The PF1 comes with the powerful Qualcomm Snapdragon 845, an Adreno 630 GPU, and comes with either 6 or 8GB of RAM. To put things in context, these specs match up well against the recent Samsung Galaxy flagships, and you can bet that the PF1 performs equally great as well. This makes it great for gaming, especially if you often play graphically intensive games.
As far as storage goes, you can choose between 64, 128, or 256GB of internal storage, and you can expand this even further with the addition of the micro SD card slot. This should give more than enough space to store your photos and videos, which can be taken through the phone's 12-5 megapixel dual camera set-up at the back. This also makes the phone great for media consumption if you like to bring along books, movies, and other media files with you at all times.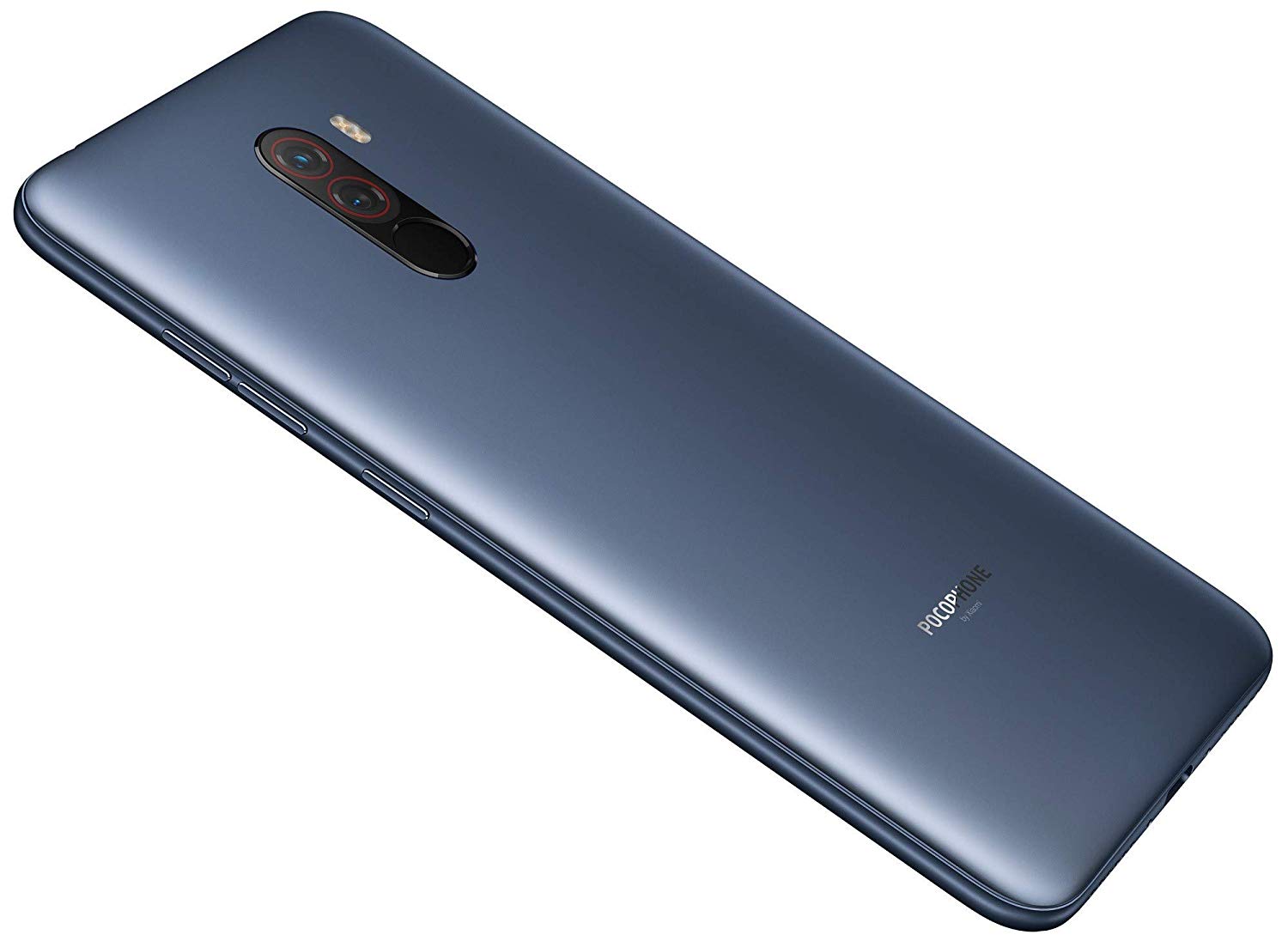 The dual camera set-up performs well and can get you nice bokeh shots thanks to the pair of lenses that Xiaomi included in this phone. Just don't go expecting iPhone or Pixel-like image quality though. But as far as image quality goes, you're gonna like the images that the phone will get you.
Another highlight of the PF1 is its battery. Powering the phone is a 4,000 mAh battery, which should be enough to push through a day given the phone's large display and powerful processor. Again, at this price point, a battery of this capacity is definitely a welcome addition and will last you a day or more of use. You can squeeze out more usage hours if you merely stick to web browsing, calls and texts, and other moderate tasks.
Software
One of the minor downsides of the phone is that it comes with the less-recent Android 8.1 Oreo version, versus the Android 9 Pie version on phones in competitive brands. However, we are certain that this can be easily addressed through a software update.
The PF1 also runs on Xiaomi's proprietary MIUI, its own version of Android, simply put. You still get compatibility with Playstore apps, although you get a few additional apps and features included in the native software. If you're after stock Android though, MIUI might be an issue for you.
The Bottom Line 
For a price of $345.00 bucks, you get a smartphone which gives you features and performance comparable to that of thousand-dollar flagships from mainstream brands. We do think that at this price, the Pocophone F1 is a definite steal. You do make compromises with the polycarbonate body though, but then again, the phone comes at a bargain price. Keep in mind that with this phone, you get specs usually found on more expensive devices.
With features such as the Snapdragon 845 processor, a 4000 mAh battery, USB-C, liquid-cooling, a large screen, and dual cameras, we think that the PF1 is a great device for its given price. The build quality and performance of this phone should cast aside any doubts you might have about the Xiaomi brand. After all, this isn't their first foray into the smartphone market.
If you're someone after high-end specs at a low price, then look no further – the Pocophone F1 is a great buy.