DISCLOSURE: Most of our content uses affiliate links. As an Amazon Associate, we may earn a commission when you buy through the links. Each of your purchases via our affiliation links helps us to support the cost and maintenance of this site.
Today we have here with us the Samsung Galaxy A30s. It's part of Samsung's 2019 line-up of A-series phones and well, is it still a good buy in 2020?
Now this phone comes as a result of Samsung's efforts to compete with the onslaught of affordable midrange smartphones from companies like Huawei, Xiaomi and more. It's got a list of pretty impressive specs, an affordable price, and of course the latest Android 10 update. So today let's take a look at what it offers.
Build and Display
Now to start things off, let's take a look at the large 6.4-inch display. It's an AMOLED screen and of course this means that you'll get vibrant colors and great viewing angles. And so far it does exactly that, except for the fact that it comes with a low 720×1560 resolution. If you're very particular about high-res displays then you might want to look away now because Samsung did have to sacrifice some things to get a low price, and unfortunately the display resolution is one of those things.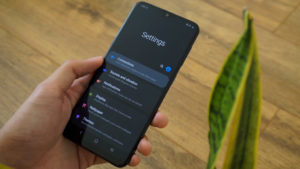 Interestingly though Samsung has included an in-display fingerprint sensor on the Galaxy A30s. It's not the fastest, most accurate one out there, and at times it takes me a couple of tries to unlock the phone, but for the most part it is reliable.
Now surrounding this display is the all-plastic body which – let's be honest here – is not the most original design, especially with the chin and notch combo.
On the back you do get a triple camera set up which we'll talk about later and a glossy plastic finish. I am not a fan of glossy plastic – it picks up scratches, smudges and fingerprints straight out of the box, but complaints aside, the build quality is solid and the Galaxy A30s doesn't feel like it'll break anytime soon.  On the bottom you'll find a USB type C port, speaker grille and a headphone jack, which is still around in a lot of affordable smartphones.
Internal Specs and Performance
So inside the phone is an Exynos 7904 chipset, which surprisingly performs pretty well alongside 3GB of RAM. This is the same processor found on the Galaxy A40, A30 as well as the Galaxy M30. These days 3GB of RAM should be the bare minimum on any Android phone, as it does give a more passable user experience compared to budget phones which only ship with 2 or sometimes even 1GB of RAM. Multitasking and running apps was pretty smooth in my overall experience, and the phone was able to handle most games that I threw at it.
Speaking of games, if you constantly play a lot of mobile games then the 4000 mAh battery on the Galaxy A30s will be enough for your needs. If you're more of a casual user and just use your phone mainly for social media, internet browsing and streaming, then of course the battery will last longer. I was able to get between maybe around 4 to 5 and a half hours of screen time with average use, which isn't that bad.
Of course, casual smartphone tasks such as web browsing, social media and communication apps will run fine without any hitches as they are not graphically-demanding. If you are a moderate smartphone user then the phone will be able to handle your needs, as long as you don't delve into graphics-heavy gaming.
Cameras
If you are into basic mobile photography, then the Galaxy A30s will be enough for casual point-and-shoot needs. The phone comes with a triple camera setup that consists of a 25-megapixel lens and this is accompanied by a 5-megapixel sensor for depth and an 8-megapixel ultrawide sensor. Shots taken on the main camera look pretty good compared to images shot on your average cheap smartphone, and we had a lot of fun using the ultrawide sensor for more varied shots and stills.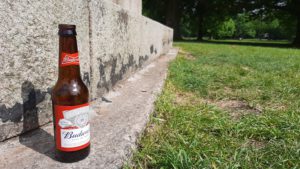 Video likewise is decent and while there's no optical image stabilization going on here, you'll still be able to make use of it for the occasional social media posts. The 16-megapixel selfie cam on the front is no slouch either, and can give you decent shots and video, as long as you get good lighting.
Software
Now this phone runs the latest Android 10 update, and honestly this is pretty impressive on Samsung's part as they're not really known to give extensive software support to lower-end smartphones. Of course along with Android 10 you do get Samsung's One UI 2, which includes a bunch of updates to the existing user interface. According to Samsung they've adjusted visual elements of the UI for better visibility and clarity, and you can find some of these improvements in the settings menu. It's also apparent that they've adopted the gesture navigation controls that we've seen in Android 10 so if you are more used to those controls, then you will be able to use them on this phone. Android 10 also includes a bunch of updates for the built-in Samsung apps, and while I don't really use those apps often, it's nice that they did get update support.
We've had some minor problems with the Android 10 update however, as some apps will sometimes stop working, for example the Netflix app which will crash on occasion, despite us updating the app to its latest version. Thankfully though we haven't encountered any problems other than this one.
The Bottom Line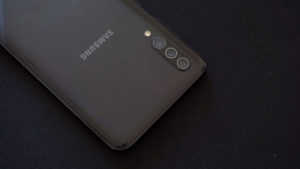 So to sum things up – an AMOLED display, an ultrawide camera, a 4000 mah battery, and the latest Android 10 update. If you are after an affordable phone with these specifications, then there's nothing stopping you from getting the Samsung Galaxy A30s. If the low-res display and the plastic build are things you're willing to overlook, then this phone is worth the low price tag.