DISCLOSURE: Most of our content uses affiliate links. As an Amazon Associate, we may earn a commission when you buy through the links. Each of your purchases via our affiliation links helps us to support the cost and maintenance of this site.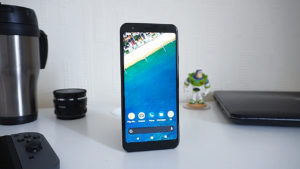 So we recently got our hands on the Pixel 3A. With smartphones continuing to reach insane prices, the average smartphone buyer is certainly bound to look for cheaper alternatives – and in this case, cheap fortunately doesn't mean worse. Let's wind the clocks back a bit – with the launch of the Google Nexus phones, consumers were given devices that offered good performance and a cleaner Android experience, without the expensive flagship prices.
That all changed though with the launch of the Pixel phones, which were deemed by many to be Google's attempt at establishing a premium flagship brand. And with this prestige also came higher prices. But at the same time, midrange smartphones were also improving in the specs and performance department.
In turn, this led to the launch of the Pixel 3A and 3A XL in 2019, which was in a way Google's response to the onslaught of affordable midrange devices. Fast-forward to today, and these phones are still great devices for the average consumer. So what exactly makes the Pixel 3A worth buying in 2020? Let's take a look!
Design
Let's start with the form factor. The Pixel 3A comes in two sizes, but out of personal preference I have the regular Pixel 3A with me. With phones continuing to increase in screen size, I have to admit that I kinda missed using smaller smartphones without having to compromise on performance.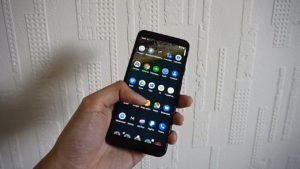 Luckily, the Pixel 3A executes this rather well. Big bezels aside, the 5.6-OLED display brings back memories of smaller phones – at least, when compared to behemoths like the Samsung Galaxy Note 10+. The phone comes in a very minimalist design, and overall it's pretty easy to use singlehandedly. Even with a case on it, the phone still felt quite comfortable to hold. I had little trouble reaching the far corners of the screen and scrolling through the interface, which makes for a very comfortable user experience.
As a Media Device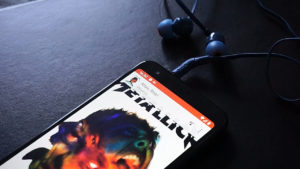 Up next is media consumption. The Pixel 3A makes for a great media device. Watching videos and movies on the phone is made enjoyable due to the stereo speaker set-up on the 3A. There's a primary loudspeaker located on the bottom of the phone, and this is backed up by the earpiece which also doubles as a loudspeaker. This setup is quite similar to what we have on the Galaxy S9 and iPhone 11 for example, and it doesn't disappoint.
The Pixel 3A also comes with a 3.5mm headphone jack, which is certainly a welcome return. Of course, this is omitted on the Pixel 3 and 4, but it's nice that Google has given us the option of using wired headsets with this phone.
Software & Battery
Of course, no Pixel experience would be complete without the software. Google has seen to it that the Pixel phones always receive the latest updates and so far have a great track record. As a matter of fact, my Pixel 3A is running on Android 10 at the moment, and so far the experience has been flawless. Coming from a Samsung Galaxy S9 and Redmi phone, I have to say that the stock Android software is truly something else – simple but elegant, as well as lightning fast.
It's clearly optimized as well – I've been getting good performance with the Snapdragon 670 processor and 4GB of RAM. Basic smartphone tasks and even gaming are smooth for the most part, and while it's not on par with smartphones running on 855 or 865 chipsets, it's generally a lag-free experience.
Battery life has been impressive as well. I've been getting around 5 to 6 hours of screen on time on the 3000 mAh battery, and I can squeeze out a bit more battery if I stick to light use.
Camera and Sample Shots
When Google marketed the Pixel phones one of their biggest highlights was the insanely good camera performance. And this wasn't exclusive to the flagship Pixels either; the Pixel 3A came with the same 12-megapixel camera seen on the Pixel 3, and paired with Google's image processing software, makes for one great camera phone. Colors are saturated at the just the right level, and image contrast is quite impressive.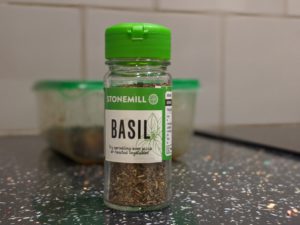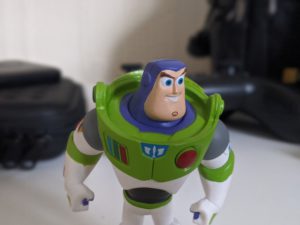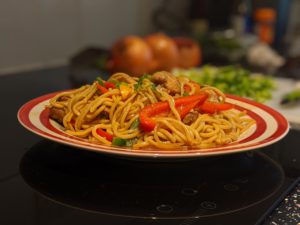 Sure, you only got one camera, but this was enough to give you amazing shots, especially with the portrait and night sight modes. Video is also quite good, as the hardware does include optical image stabilization. The audio could use a bit of work though, but of course this will matter little to the average consumer looking for a good camera phone.
Price and Summary
Now, let's talk about that price – you can get the Google Pixel for just 399 dollars, or even cheaper, if you know where to look. This is just around half the price of most flagship smartphones, and let's be honest – for this price, you're getting particularly great value at an affordable price point. This is price is bound to get even lower, since a lot of people are now anticipating the launch of the Google Pixel 4A, so make sure to keep an eye out for bargains.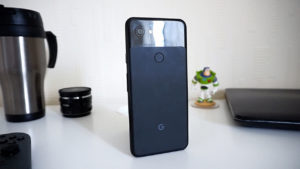 All in all, the Pixel 3A is still a good example of what an affordable smartphone could be. It offers some solid features and great camera performance at an affordable price. This is a great device for first-time smartphone buyers, camera phone enthusiasts and even veterans who are looking to try out the Pixel brand without spending too much on a flagship device.
Tell us what you think in the comments below!