DISCLOSURE: Most of our content uses affiliate links. As an Amazon Associate, we may earn a commission when you buy through the links. Each of your purchases via our affiliation links helps us to support the cost and maintenance of this site.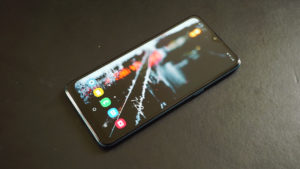 The Samsung Galaxy A10s – it's part of Samsung's 2019 smartphone line up, and it costs just around 140-150 dollars. That's quite cheap compared to most smartphones, but of course this is a device made for the entry-level segment.
Which now brings us to this question: is the Samsung Galaxy A10s worth your cash? Let's go over some pros and cons should you ever decide to get this phone.
Design & Display
The Galaxy A10s features an attractive design, similar to that of the more recent premium Samsung phones. It's made out of plastic, but it's done so in a way that doesn't make it look cheap or flimsy in design. At the same time, it's lighter and less slippery than glass or anodized aluminium.
The Galaxy A10s has a large display, and I mean real large. The phone has a 6.2-inch IPS display with a 720×1520 pixel resolution. It's bright enough, and makes media consumption more enjoyable thanks to the large screen. Colors are saturated at just the right amount and in general the display doesn't come off as dull or boring. Of course you do get the dreaded notch and chin combo, but if that really bothers you, you can cover up the notch using the Nacho Notch app.
Battery & Audio
The phone comes packed with a rather large 4,000 mAh battery, which during my time using it was able to last me an entire day's worth of use. With a large display it's only fitting that Samsung put in a large battery to go along with it. To put things in perspective, the Galaxy Note 10 comes with a smaller 3,500 mAh battery. If you use your phone a lot for internet browsing, online apps or games, then the battery will be enough to meet your needs.
The Galaxy A10s also comes with a 3.5 mm headphone jack. Ever since Apple started the trend of removing headphone jacks and giving lazy reasons for doing so, other Android manufacturers including Samsung have started to take away the headphone jack on their flagship phones. Fortunately, the A10s still comes with one, so if you're keen on using wired headphones, well, good news. Personally though, I still think that all smartphones should come with headphone jacks.
Camera & Sample Photos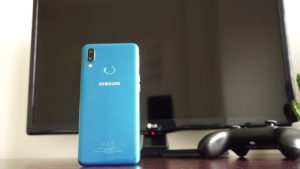 The cameras on this phone can be quite underwhelming. There's a dual 13 megapixel and 2 megapixel camera module on the back in general it can get you decent enough shots as long as you're outdoors and have enough lighting. On the other hand, indoor shots are often hit or miss, and most of the time the camera will have trouble focusing on very close subjects. Photos taken indoors tend to be grainy, but you can somewhat avert this if you have enough light. Video is decent, but as with stills, it's best to stick with outdoor shots. Honestly, I wouldn't get this phone for the camera.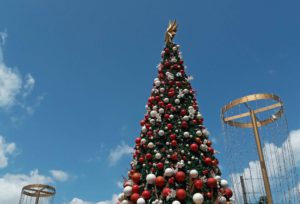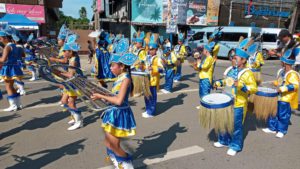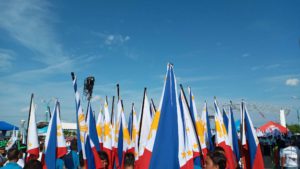 Performance
The Galaxy A10s only has 2 GB of RAM, and that's pretty disappointing. Let's face it – with all the latest improvements and additions to Android, 2GB of RAM is just no longer enough to ensure a lag-free smartphone experience. This is most evident when multitasking and switching between apps. Of course, light apps and games will run fine. I was able to test a bunch of graphically-heavy games, and the phone was able to handle them without severe lag. Don't expect to play Call of Duty mobile or PUBG here, though.
The Galaxy A10s lacks a micro-usb type-C port. In this day and age where even consoles and Apple products have USB-C compatibility, it's a bit disappointing that Samsung chose to stick with the outdated micro-USB port. We've seen other phones with Type-C ports for less the price.
Pricing & Conclusion: Is it Worth it?
The Samsung Galaxy A10s is very affordable. As I mentioned earlier, it costs just between 140-150 dollars. If you're looking for a cheap smartphone that's well-equipped for casual use and media consumption, then the A10s should be right for you.
So – is the Samsung Galaxy A10s worth your time and money? The phone certainly is cheap, it's got some good features and casual users will find a lot to like about the phone, especially the large display and battery. On the other hand, if you're planning to use the phone for graphically-intensive apps and games, or if you use your phone a lot for photography, then you might be left feeling underwhelmed.
We'd like to hear your thoughts on this phone. Is the Samsung Galaxy A10s the smartphone for you? Let me know in the comments below.