DISCLOSURE: Most of our content uses affiliate links. As an Amazon Associate, we may earn a commission when you buy through the links. Each of your purchases via our affiliation links helps us to support the cost and maintenance of this site.
Today we have here with us the JBL Tune 500BT wireless headphones for a quick review. These have been in the market for a long time now and we thought that it would be interesting to take a look at this device, given its price and functionality. These are pretty affordable headphones and they do come with some decent features, such as smart assistant functionality, 32mm drivers, and a 300 mAh battery. Over the past few years however we have seen some great and affordable devices from the likes of Soundcore, Soundpeats, and even a couple of entry-level choices from Sony.
So in a market populated by a lot of budget wireless audio devices from multiple brands, is the JBL Tune 500BT still worth your cash? Well we have been using it for quite some time now, and for this one I just wanna share some of my experiences with the 500BT. Let's get started!
Design + Fit
The headphones do come in a pretty standard design, and as with most modern over-ear headphones they are of course foldable. They are a bit small compared to other wireless headphones such as the Soundcore Q10 and Q30, and as a result also have smaller earcups, which do swivel to add more flexibility to the headphones.
To be honest, the headphones can get uncomfortable after long periods of time. Like I said earlier, the earcups are a bit small and after a couple of hours, I just had to take them off. Likewise, my wife had the same complaints about the earcups. With that said though, if you aren't planning to use this for extremely long periods of time then you should be alright.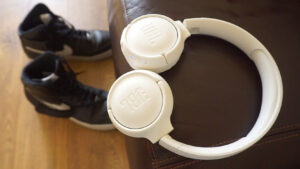 Unlike other wireless headphones however, the 500BTs do not have a 3.5mm audio jack in case you want to use them with a wired connection. But then again if you bought these headphones, you're probably after their wireless capabilities.
Functions
As for controls, the JBL Tune does come with your usual array of power, volume and play buttons on the right earpiece. The center button can be used to play and pause music, as well as answer and hang up your phone calls. A quick double-tap can also summon Siri or Google Assistant, depending on which device you're using it with.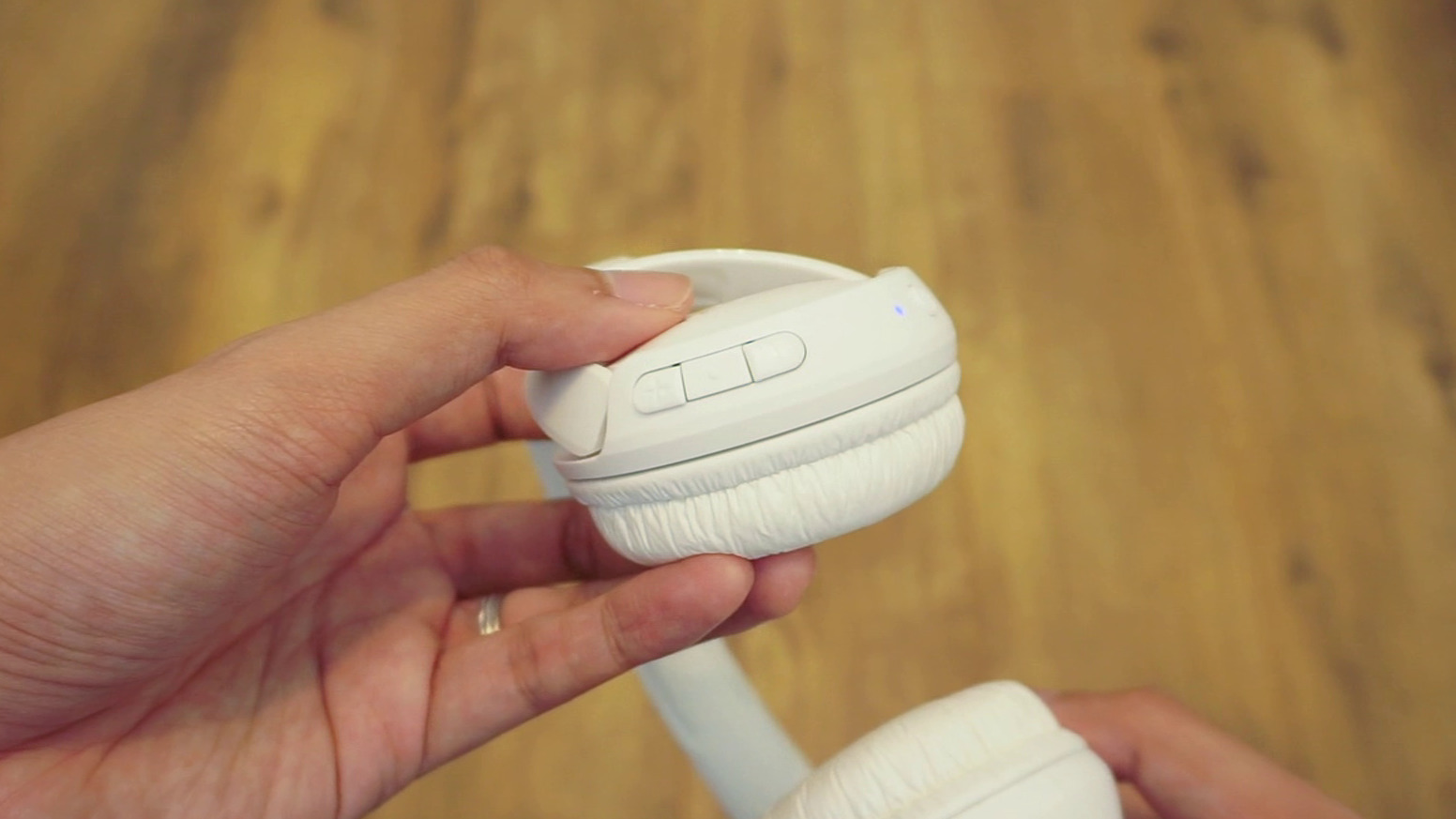 Holding down either of the volume buttons can play the next or previous song as well. One cool feature is that you can connect two devices simultaneously to the headphones, although you can only listen to one at a time, you will be able to quickly switch between both devices by holding down the volume up and the assistant button.
While JBL does have a headphone connectivity app available for download on smartphones, it, unfortunately, does not feature compatibility with the 500BTs. It's not a terribly huge deal, but I do wish we got added functionality with the app.
Sound Quality + Usage
As far as sound quality goes, the 500BTs do feature a bass-rich sound which does give an enjoyable music experience. It's probably one of the things I always look forward to when getting JBL products as they tend to have great-sounding bass. Fortunately, this is the case with these headphones. With that said, the bass sound on here isn't the most powerful compared to other wireless headphones out there, but do keep in mind that this is a pretty affordable device so there's bound to be some limitations.
It should be noted that there's no active noise-canceling or any transparency modes on here, so you might still hear some external audio when listening to your music. Call quality is likewise decent, calls sounded clear and the headphones have microphone functionality.
As for battery life, the headphones can last up to 16 hours on a single charge. It does take around 2 hours to charge it from zero via the micro USB port. I do wish it supported USB Type-C though.
Closing
Alright so are the JBL Tune 500BTs worth your cash? Well, if you're dead-set on purchasing them, you're getting great battery life, a solid bass sound, and smart assistant compatibility. On the other hand, the headphones might feel a bit small for some users, there's no active noise-canceling, no wired compatibility, or USB-C compatibility for that matter.
Nevertheless, I do think that for people looking for affordable headphones with good bass, the 500BTs should be a decent choice. But for a similar price, you can get the Anker Soundcore Life Q10s, which do have a more comfortable fit, longer battery life, and even a bass boost option.