DISCLOSURE: Most of our content uses affiliate links. As an Amazon Associate, we may earn a commission when you buy through the links. Each of your purchases via our affiliation links helps us to support the cost and maintenance of this site.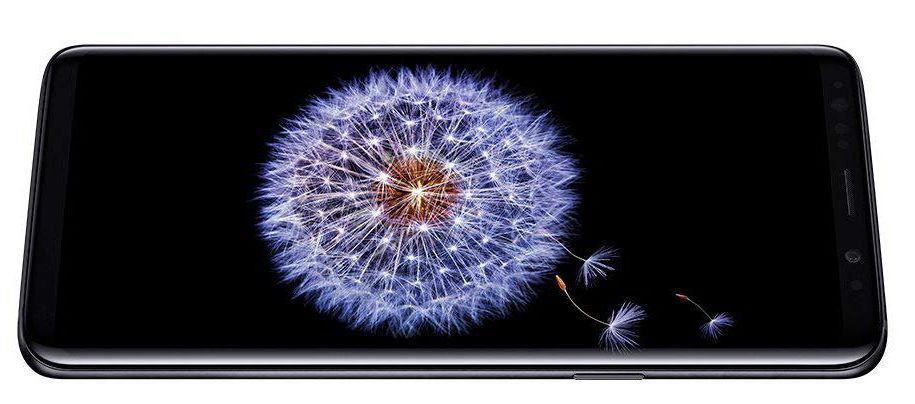 We recently got our hands on the Samsung Galaxy S9 which serves as Samsung's main 2018 flagship. Although you may be wondering, is the S9 still worth getting in 2019? With phones like the Galaxy S9 Plus or even the more powerful Note 9 readily available on the market, who needs the regular Galaxy S9? Well, we dive into what makes the S9 a device still worth your hard-earned cash.
Handling And Design
For a lot of smartphone users, size plays a somewhat significant factor into a smartphone purchase. For a lot of phones these days, performance is already a given especially among flagship phones, so screen size, handling, and ergonomics do make a difference as to which phone one chooses.
We think that the Galaxy S9 excels in this regard. The S9 isn't that much larger than an iPhone 6s, despite the large display. It's quite commendable as to how Samsung was able to fit a 5.8-inch screen and a 3,000 mAh battery in a compact and easy-to-handle package.
It is sometimes unfortunate that most manufacturers these days tend to gravitate towards larger phone sizes, especially with phones like the Huawei Mate 20X offering a gigantic 7.2-inch display. Usually, if you want a smaller phone, you need to sacrifice specs, or find an older model from a few years ago, as is the situation with a few iPhone models. With the Galaxy S9 though, this isn't necessarily the case.
Next up is the design.  Design-wise, some handsets we've come to love through the years are the iPhone 6 and Nokia Lumia 630, to name a few. There's certainly something about a sleek and minimalist design that adds to a smartphone's user appeal. And as far as design goes, the S9 gets a lot of things right.
With this iteration, Samsung has finally perfected the location of the fingerprint scanner, moving it to the central space on the back, which is a lot more comfortable compared to the off-center placing we had on the S8 and Note 8. The phone also has a clean two-tone design, featuring a metal band which surrounds a glass front and back.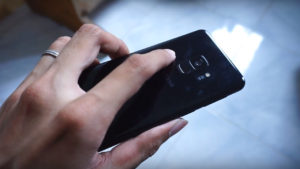 Hardware Features
The Galaxy S9 retains the 3.5mm headphone jack, which sadly is quite rare these days even among top-tier handsets. With most phone manufacturers abandoning this quite-useful port, we love how Samsung keeps retaining the 3.5 port on its most recent devices.
Another big reason to get the Galaxy S9 is its large 5.8 Super AMOLED display. The screen offers great color reproduction and is especially vibrant with good contrast. Samsung does offer some screen color adjustments in the settings menu, so you can fine-tune how you'd like the display to look. It also offers a large- enough screen size without resorting to a notch, which is also quite the trend these days.
Samsung also boasts its new camera module with a mechanical aperture feature. Simply put, adjusting the 12-Megapixel S9 camera's aperture in its "Pro Mode" setting will physically adjust the amount of light that gets into the camera, similar to what you would find in a DSLR camera. This makes for a great feature and can produce some good shots even in low-light or night-time situations. Likewise, the 8-Megapixel front camera produces good photos, especially with the "Selfie Focus" feature enabled.
The phone also comes with IP68 dust and water protection, so you need not to worry should your S9 fall into a pool or fall victim to spilled drinks. Drops on hard surfaces could pose a threat to the structural integrity of the phone's glass build though, so we'd recommend using a case.
Lastly, the Galaxy S9 is equipped with dual loudspeaker set-up of sorts. When playing media, the earpiece above the screen serves as the second loudspeaker in addition to the one located at the bottom of the phone. In our opinion, this feature is certainly a plus and makes media consumption all the more enjoyable.
Software and Performance
The S9 ships with Android Oreo, layered with Samsung's proprietary UI. Gone are the days of laggy Samsung Touchwiz on older handsets and this new interface from Samsung feels every bit as smooth and fast as the UI you'd see on stock Android, for example. The downside is that unlike phones that come with stock Android, updates are a tad slower on the Galaxy S9. We would have preferred if the phone shipped out with the latest Android Pie version, but alas, that is how things are in the House of Samsung.
Samsung has optimized the user interface to work closely with the hardware inside, meaning that you get good performance overall. You get a myriad of Samsung-exclusive software features like the S-Health fitness tracking app, Game Launcher, and Secure Folder to name a few, and they do add to the overall user experience.
This brings us to Bixby. Samsung has invested a lot of time into promoting its new smart assistant, going as far as to put a special button just for the sole purpose of conjuring it on your screen (a lot of times via accident). However, Bixby isn't as developed as Google Assistant or Siri, so we hope that Samsung does more to improve the accuracy and features that it has. For simple search tasks however it does okay.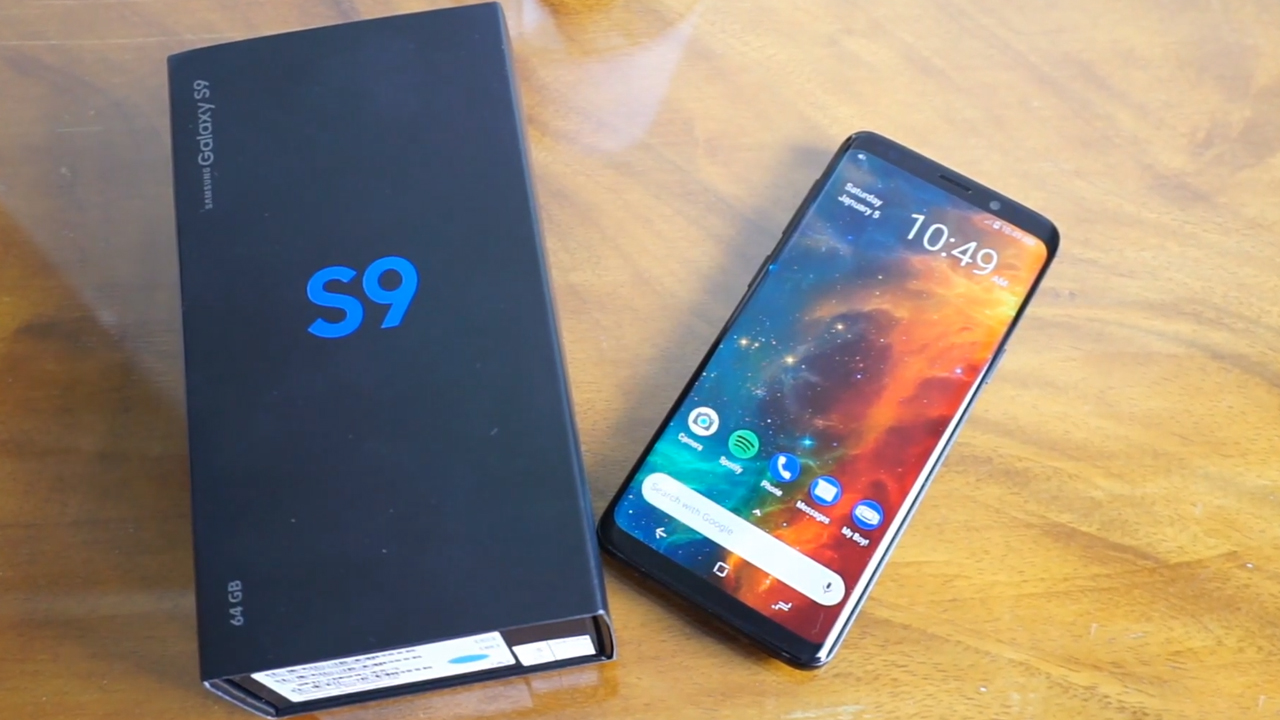 The Samsung Galaxy S9 is powered by a 3000 mAh battery, which so far has produced mixed results. If you want to get an entire day's worth of use from the phone, you'll need to monitor your usage and applications, as well as your screen brightness, data use, and WiFi, to name a few. The S9 runs on either the Qualcomm Snapdragon 845 chipset or Exynos 9810, depending on which region you purchase the phone. Either way, the phone runs silky smooth, especially with the optimized software and UI.
You also get 4GB of RAM and up to 128GB of internal memory, as well as a microSD card slot, which makes for one great smartphone package.
The Bottom Line
The S9 may be smaller than its Plus and Note counterparts, but it's still a flagship phone through and through. You still get top-level specs such as a high-resolution AMOLED display, a hefty amount of RAM, great camera and a powerful processor, all of which are staples of the Samsung Galaxy S line. It may lack some features found on the larger phones but for moderate smartphone users, this is more or less the complete package and still offers a lot of great features for the price.
If you do want to go a bit higher in the performance segment, however, we'd suggest getting the Galaxy Note 9, as it comes with similar features alongside the addition of the S-Pen. Or you could wait a few more months when Samsung unveils their newest Galaxy S10 flagship.
What do you think? Let us know in the comments below.