DISCLOSURE: Most of our content uses affiliate links. As an Amazon Associate, we may earn a commission when you buy through the links. Each of your purchases via our affiliation links helps us to support the cost and maintenance of this site.
Does your computer keyboard matters to you? It is a question that most of us ignored and take for granted. The truth is we all grow without minding the quality of our typing framework. We don't even bother the impressions of our computer keyboards in our overall typing feels.  
It is odd to look back to the days of the "typewriter" where typing is hard-pressed and tiresome. If you already tried once, you certainly sense the strain on your hands and wrists. Though it is inconvenient, we can't ignore the fact that modern mechanical keyboards are accounted to the typewriter as the standard "mechanical" machine.  
Photo credit: pixabay.com
Today, it's interesting to learn the fact that mechanical keyboards have progressed over the past years. It is time to say goodbye to the massive and huge size keyboards that we used to grow on.  
Viewing the enormous production of mechanical keyboards sparks my interest to find out if Keychron is indeed the world's thinnest mechanical keyboard.  
Before we go further, let me post some questions to find out the answer.  
What is Keychron Mechanical Keyboard? 
Keychron was originally known as Keytron but later on officially renamed as Keychron. Everyone that research the background of Keychron can recall the humble beginning of the group as a Kickstarter project. The K1 version 1 is their first project aiming for a goal to create a mechanical keyboard not only for gamers but also for a much easier typing feel.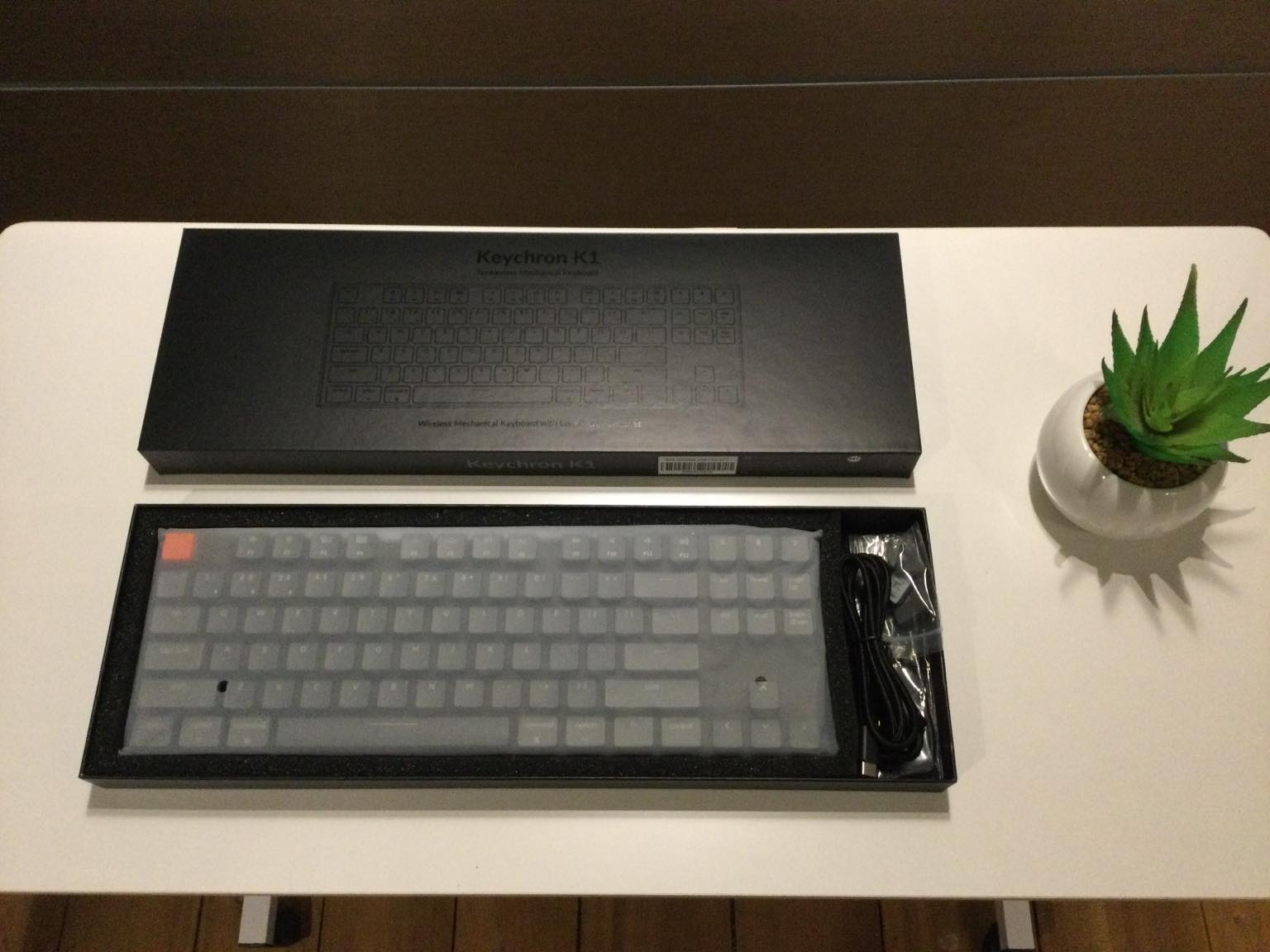 Its minimalist designed was inspired by Apple's Magic Keyboard.  
They borrowed the concept of a low-profile and ultra-slim keyboard. The layout of the keys of the Magic Keyboard also influences the design of K1 (including the F1 to F12 keys and fn [function] key). 
It's the very reason why most Apple users truly appreciate the arrangement of the keys and commands of the keyboard.  For instance, Keychron is the first keyboard to feature the Siri key of Apple's virtual assistant.  The Windows Cortana is also included evenly. 
Of course, the Magic Keyboard is not a mechanical keyboard but instead, it uses a scissor mechanism in contrast with the spring-type mechanical switch.  
As you can see, the biggest challenge is to create a low-profile keyboard that can stand out from the rest of the competition. The realization never happened in one day. Keychron tried to polish the first version of K1 and then releases Version 2, Version 3, and finally, Version 4.
In the long run, aside from K1, the Keychron group also introduce other variants of its products such as K2, K3, K4, K6, K8, K12, and C2 models. But of all these models, only the K1 is assembled as the low-profile keyboard.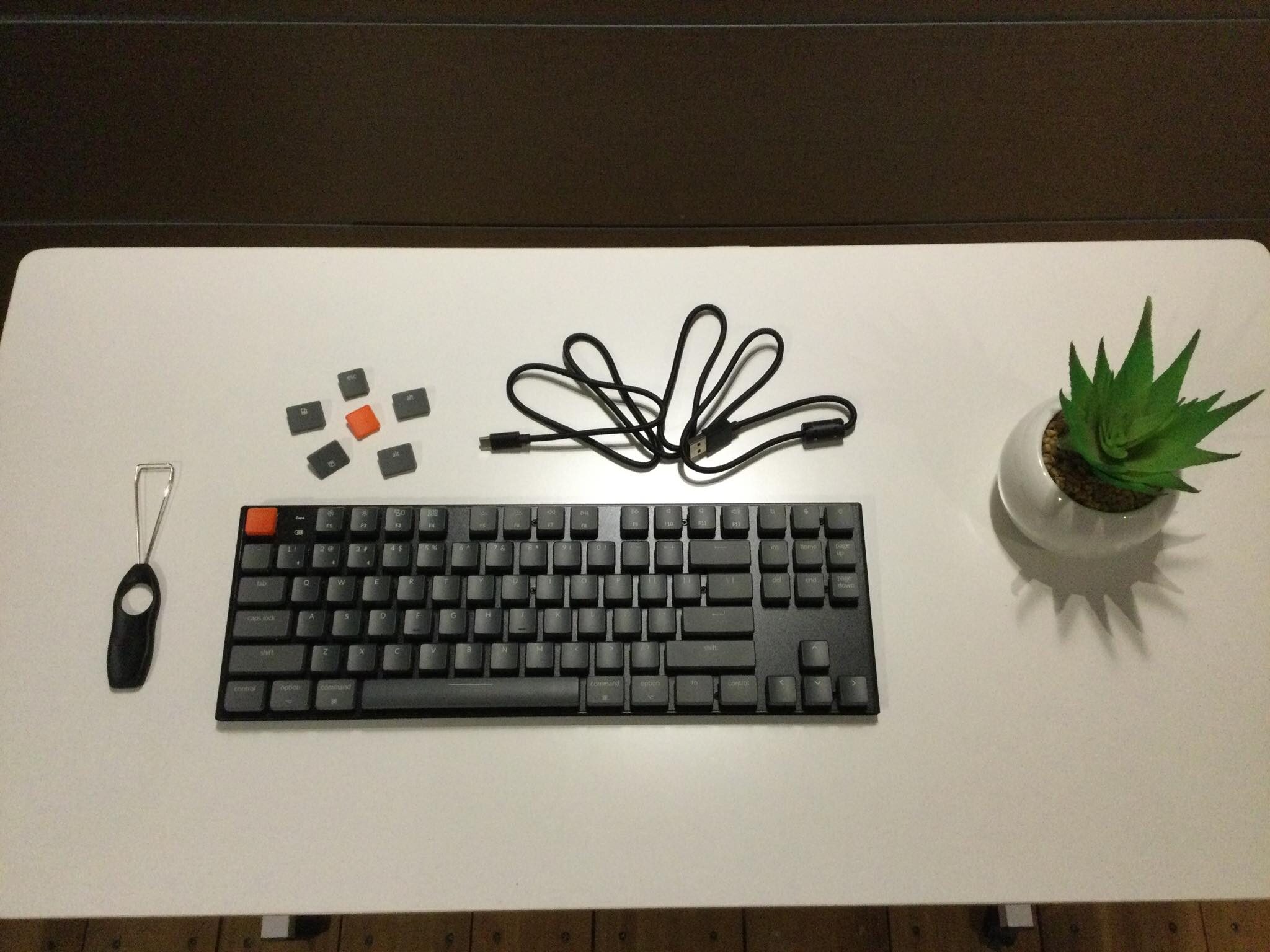 Please note that the Keychron group is not a mechanical switch manufacturer.  They are keyboard designers. They partnered with Gateron and uses the mechanical switch of the said company. 
Why it is called a "mechanical keyboard"?
Let us be true. Most of us do not know the heck of mechanical keyboards.
There are some jargons in terminology that may sound unfamiliar to you but it is not that hard to comprehend the subject. In layman's term, the word "mechanical" is coined because of its switch underneath the keys: Each switch is composed of three (3) main parts: 1) housing; 2) spring; and 3) stem.  
Surprisingly, there are also three (3) variants of switches: 1) linear [consistent resistance]; 2) tactile [non-audible bump; and 3) clicky [bump and audible click].
It is very important to note that before you buy your first mechanical keyboard, you must consider the color of the switch. Why? Because manufacturers use color coding to differentiate every type of switch. Black, red, blue, brown, pink, silver, green, white, and even clear type are the colors available in the market. 
To avoid any confusion, you can refer to the manufacturer's guide for identification and representation of its color before you make your final decision to get one.
What are the most notable brands of keyboard switch?
Cherry, Gateron, Omron, Kailh (Kaihua), Outemu (Gaote), and the newcomer Roccat are only a few names you can come across. You can find them most on every page of the web. Although there are some other brands like TTC, and Greetech, they are less familiar in the industry.
Logitech and Razer, though uses Cherry switches in recent years, they are now in the production of their own mechanical switch.  Of course, we would like to give credit to Cherry as the oldest manufacturer in the lineup since its begun production of switches as early as the 1970's. 
As the demand now goes through the roof, it is overwhelming to find the overflows of a mechanical keyboard in the market.  Since everyone is going for the gold, it is not surprising that most other brands can now rival and match the efficacy of Cherry switches.
How mechanical keyboards differ from regular keyboards?

  
Traditional keyboards (rubber dome) are keyboards that come along when you buy a computer at the store. They are mainly made of collapsible rubber (without a spring) with dome shape membranes. Most of the time, regular keyboards are built poorly with cheap plastic.
Notwithstanding that traditional keyboards have a shorter life cycle, they could not also resist the aggressive touch of hardcore gamers.
In my opinion, the three (3) main strong points of mechanical keyboards are: 1) tactile feel; 2) durability; and 3) the RGB (Red, Green, Blue) backlighting technology.
Most preferred the tactile feel of a mechanical keyboard and its clicky sounds. Though it's an individual liking because some may feel discomfort due to the audible feedback of mechanical keys.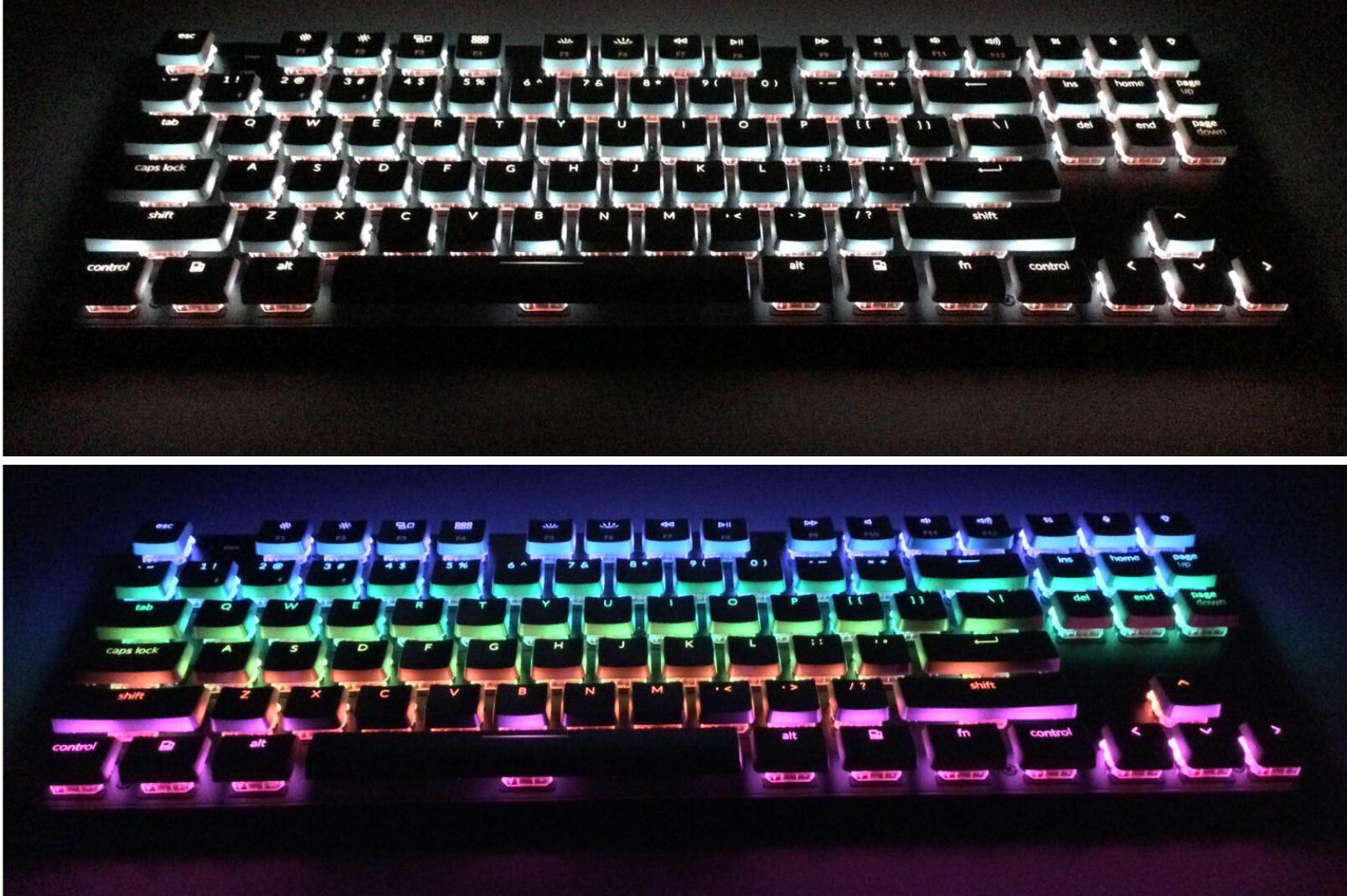 The RGB backlit is a rewarding experience when you first switch from your regular keyboard to a mechanical keyboard. Setting your ideal backlit either single or multi-colored will surely set your mode upright. It is useful when you type in a dark environment at night. At the very least, you will not get bored down the road.
I personally preferred the TKL (tenkeyless) pattern of a mechanical keyboard.  By removing the number pad or numeric keys, it reduces the size of a keyboard making it more compact and dense. It matters to me since I want a handy keyboard that saves spaces on my desktop table. 
If your work mostly involves word processing, I think there is no more need to have that number pad.
Is the K1 version 4 meant for you? 
I am not an avid gamer. I spend most of my spare time blogging. But what I really enjoy with this keyboard is that it can serve your purpose both. You can play games without restraining yourself to break your keyboard while still having that touchy-feely tactile key when typing. 
Final Words 
We have different preferences and feelings on how we favored choosing our own mechanical keyboard. But the fact that whether you're a blogger, encoder, programmer, or gamer, a mechanical keyboard does an impact.
Please don't get me wrong. The quality of your job or your game either does not depend on the keyboard. But one thing for sure, using a mechanical keyboard can change the way you interact with the keys. The actuation force and the responsiveness of mechanical switches do really make a difference. 

Keychron K1 Version 4 (left) in comparison with Asus (Cerberus model) mechanical keyboard (right)
Keychron K1 version 4 is not just a mechanical keyboard, but it is a low profile keyboard. 
At any rate, if the profile of your mechanical keyboard does matter to you, this is the best one you can get.  With its height of 22 mm (front) and 26mm (rear) including keycap, this keyboard is not just thin but the thinnest among them all.
If there is a new product of mechanical keyboard that could beat the Keychron, please let me know through your comments below.