DISCLOSURE: Most of our content uses affiliate links. As an Amazon Associate, we may earn a commission when you buy through the links. Each of your purchases via our affiliation links helps us to support the cost and maintenance of this site.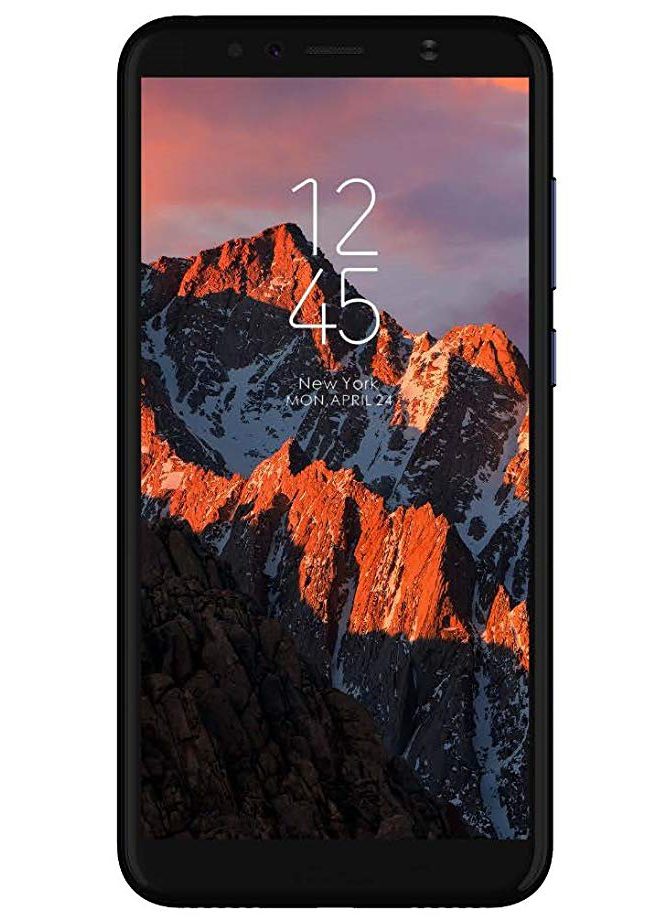 Ever since LG's G6 and Samsung's Galaxy S8 surprised the market with their near bezel-less designs, phone manufacturers the world all over have shown us their take on near bezel-less phones, or at the very least, phones with 18:9 (aka 2:1) ratio screens. Huawei is no stranger to this particular screen configuration, as it has proved with devices like the Mate 10 Pro and Nova 2i – phones which are in the mid and upper tier of the Chinese manufacturer's line up. But it looks like Huawei is also aiming for the budget segment of the market, giving us the Huawei Y6 2018 edition. Should you get one though? Let's find out.
Build and Display
Let's get one thing out of the way – the phone is made of plastic. It's plastic all over. Fortunately, its design is done in a way that doesn't overly come off as cheap. The device features a sturdy and nice matte plastic back with the 13-megapixel camera on top, and glossy trimming around the edges. You can get this phone either in black, white/gold, or dark blue. Our review unit is the latter of the three.
The card tray is accessed from the left side of the phone, which can hold two nano sim cards and a micro SD card as well. On the right side, you have the volume and power buttons. The speakers and micro-usb charging port are on the bottom, while the headphone jack – a rare commodity among newer phones nowadays – sits on top.
The front features a 5.7" display, with a resolution of 720×1440 pixels. It's clear that Huawei wants its budget offerings to have 18:9 screens as well, as the Y6 features very small bezels, a delightful design element for a budget phone. Above the screen is a 5-megapixel camera, a front-facing LED flash and notification light on the corner. The 18:9 FullView display offers great viewing angles and good colors. Because of the screen, movies and content such as ebooks are a pleasure to view and gives the phone an updated look befitting of 2018 display trends. For its price, it is impressive that Huawei was able to fit a screen of this size on the phone.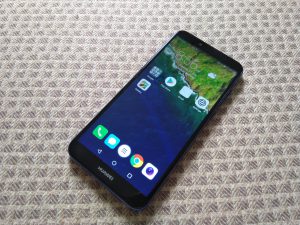 Internal Specs
Released in May of this year, the Y6 2018 clearly fits into the budget segment, featuring an old but acceptable Qualcomm Snapdragon 425 CPU, paired with 2 GB of RAM. The phone also has a quite-limited 16 GB of internal storage, with over 8 GB free for use. The device comes with a built-in 3000 mah battery, which is great for a budget phone and can easily last a day or two of use, provided that you're not a power user. Although you may not have the option to be one, as the phone's performance shows.
Performance and Cameras
The phone ships with Android Oreo right out of the box, layered with Huawei's EMUI Android skin. EMUI is Huawei's own Android launcher and offers different customization options like themes, icons, and wallpapers, which depending on the user, can be a fun way to differentiate your device from the tons of other Android handsets out there. One thing to take note of is that there are a bunch of preinstalled apps on the phone. These can be uninstalled, however.
While 2 gigabytes of RAM is generous for a budget device, it seems a bit lacking for a modern OS such as Oreo, what with the system's new developments and features. The phone can easily handle day-to-day tasks such as messaging, phone calls, and media consumption, but interestingly shows stuttering and lag every now and then, most especially when switching through apps, or when a flood of notifications from Facebook Messenger suddenly invades your phone. One can't help but feel that one more gigabyte of RAM would have given better performance, especially when it comes to games.
Graphics-heavy games such as XCOM: Enemy Within and Star Wars Knights of the Old Republic show a bit of stutter here and there and bring up the temperature a bit. The phone will be able to play games like these, but don't expect the smoothest performance. It is recommended that you adjust games to lower graphical settings if the app allows it.
The Y6 2018's camera is good for its price. The autofocus is fast and can get you good shots when outdoors. The built-in camera app also offers different capture modes such as panorama shots, HDR, color filters, and even a document-scanner feature. Color reproduction, however, is a bit lacking. You can check out some sample shots below.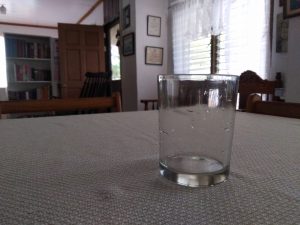 For quick photos, the camera will suit your needs. Just don't expect your images to be that vibrant, especially in low-light and indoor settings, where the camera's limitations show. Selfies likewise aren't anything to write home about but will be good enough for posting on your social media profiles.
The Bottom Line
So is the Huawei Y6 2018 edition worth it? Should you decide to go for this phone, being aware of its limitations is a must – know that there are better options if you're willing to shell out a few more bucks for a better Android experience. But specs aside, we think that the main draw of this phone is it's massive 5.7″ display and near bezel-less look.
For $129.00 though, you can't go wrong with this device given its price-to-spec ratio. For communication tasks, media consumption, light gaming, and social media escapades, as well as a nicely-built design and 18:9 FullView display, the Huawei Y6 2018 will be enough to suit basic needs.