DISCLOSURE: Most of our content uses affiliate links. As an Amazon Associate, we may earn a commission when you buy through the links. Each of your purchases via our affiliation links helps us to support the cost and maintenance of this site.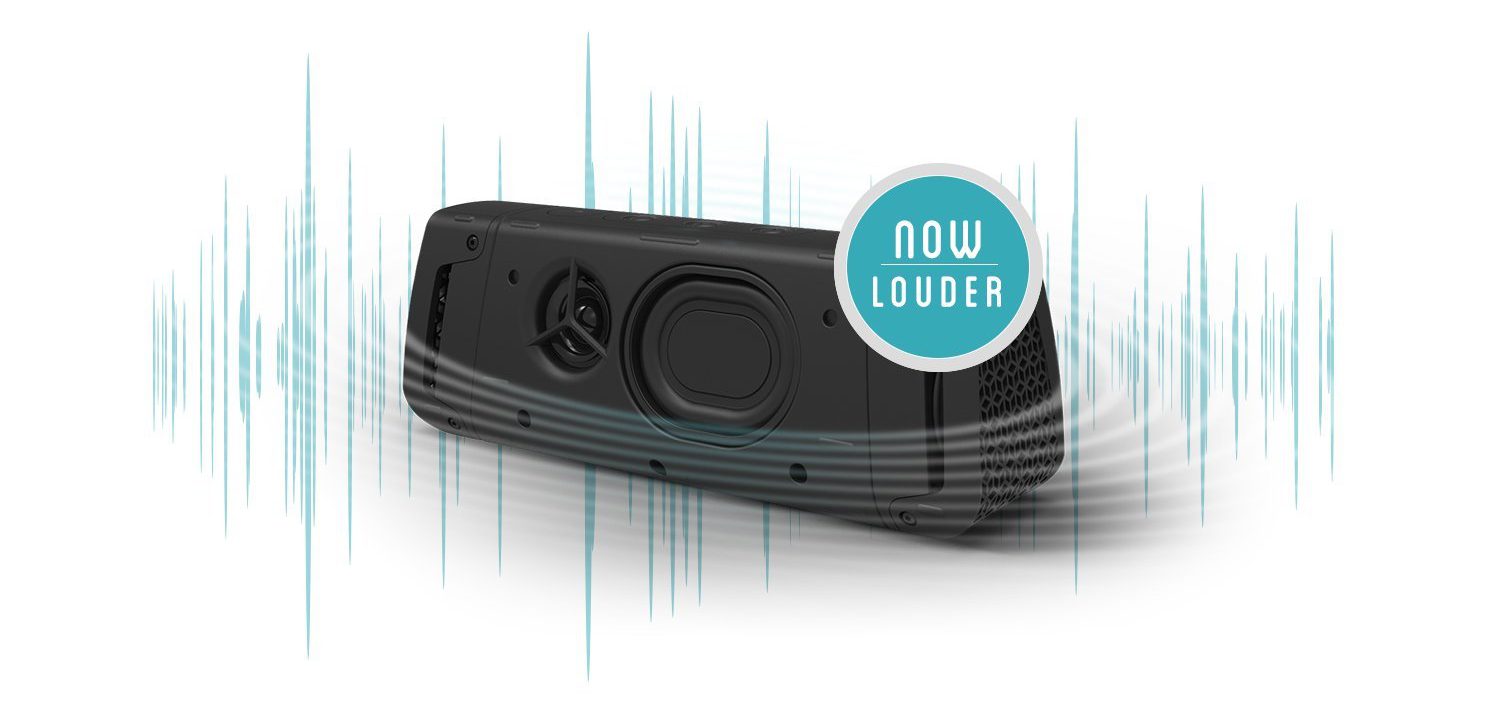 Music is one of life's precious and valued gifts but to enjoy such a simple pleasure whenever or wherever you go, listening to music requires brilliance and quality sound that would bring even more harmony to our life.  That is what portable speakers can offer and I will take you straight right there to the best choices you can have. 
We're glad that we are not compelled to spend extra dollars just to have hi-fidelity or high-end speakers.  
In the modern age, there are tons of line-ups of portable speakers to choose from and their packages and design may overwhelm us and make it hard to find the best tunes.
Bose, Logitech, JBL, Sony, and Bowers and Wilkins, are the brands of well-respected manufacturers in the audio devices category just to only name the few.  
To make things a little bit easier, we will just cover in this review the TOP 4 contenders that may please your sensory taste of good sound.  
#1 Ultimate Ears (UE) Boom 2
The UE Boom 2 created by LOGITECH is the sibling of the original UE Boom which was launched in 2013 and received positive recognition and acclaim from editors and tech writers.  
The UE Boom 2 is an upgraded device – compared to its predecessor which was not water resistant, it is now fully waterproof (can be immersed in water for 1 minute up to 30 minutes)  and plays a little bit louder by almost 25%.  It also lasted up to 15 hours of playtime which is really good enough for a portable device.  It also added gesture and tap controls to pause or play by tapping the top of the device.   
It is equipped with 4 drivers [2 active drivers and 2 passive radiators] but also has 360-degree sound and the option to pair the device to another UE Boom to enable stereo sound. These are truly amazing features.  
Other Recommendation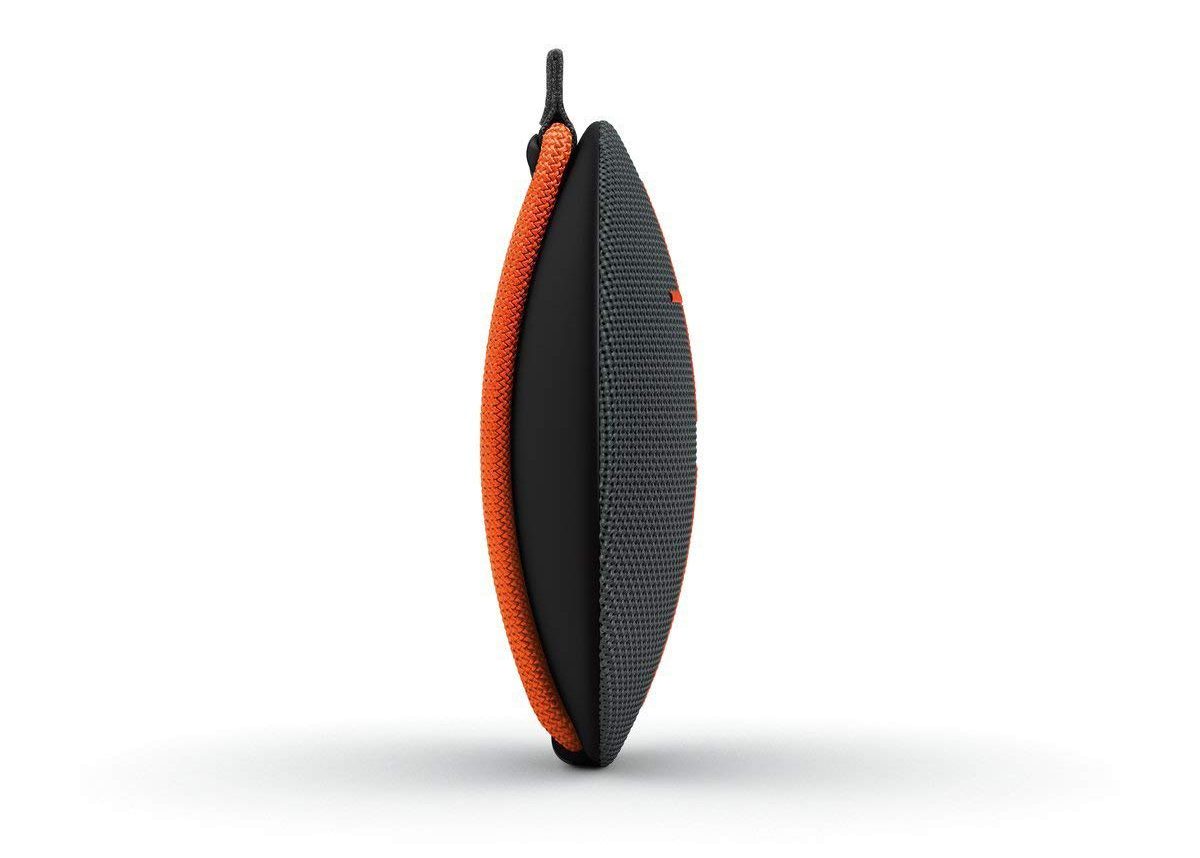 Ultimate Ears (UE) ROLL  2
The UE Roll 2 is another entry by LOGITECH and a great alternative for the UE Boom 2 because of its lesser price and brilliant portable design that can be brought wherever you may go.  
Built with 1 driver and 2 tweeters, and tailored with different colors to pick, with a waterproof design and up to 9 hours of battery life, the UE Roll 2 is a wise option to buy. 
#2 Bose Soundlink Mini II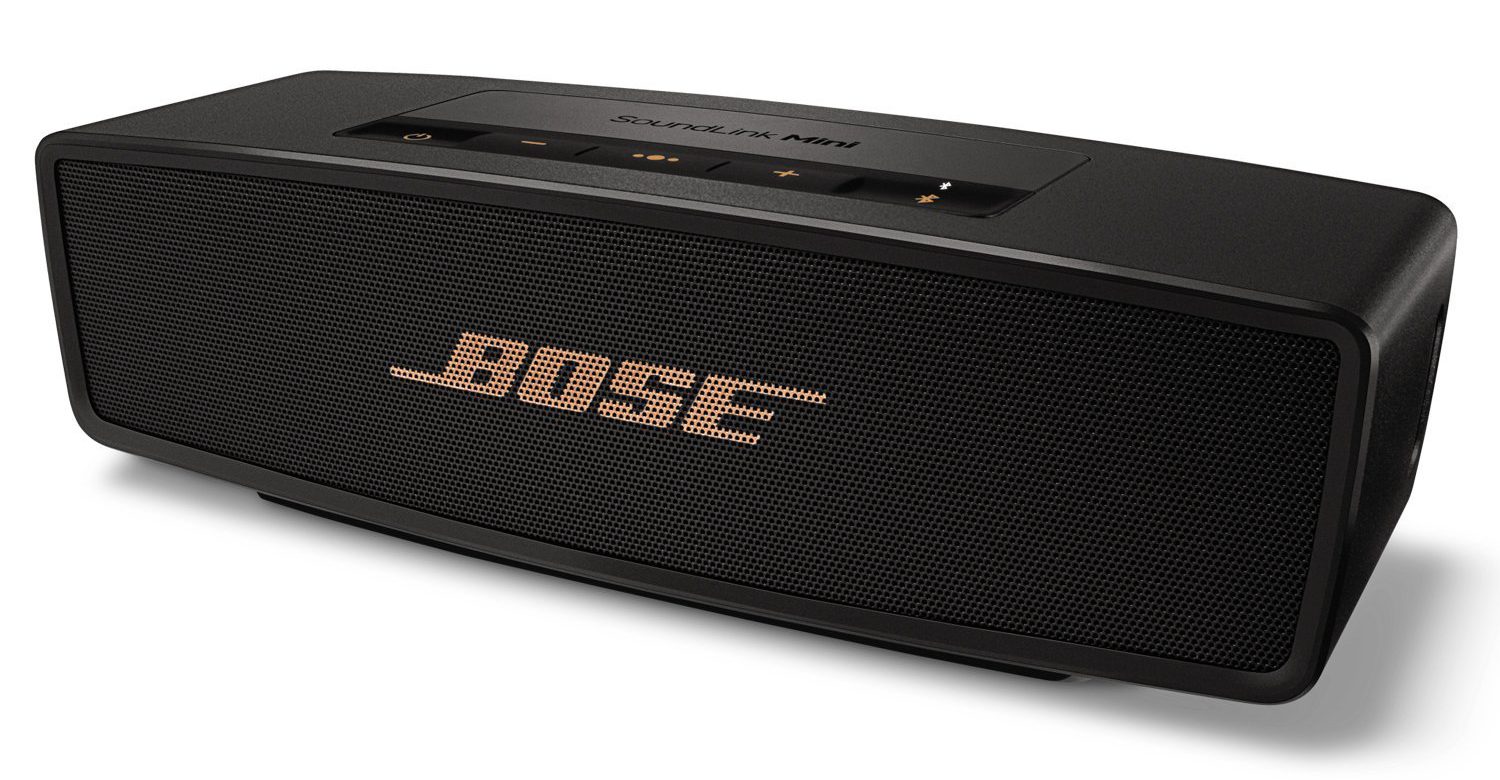 In the audio business industry, nothing sounds better and prestigious than the name "Bose" (which trademark was derived from the owner of the corporation Amar Bose) with its famous slogan "Better Sound Through Research".  
With the Soundlink Mini II set with 2 active stereo and 2 drivers [full-range driver and passive radiator], Bose never compromises the sound quality and build up of its products.  
Made up of an aluminum chassis, the Soundlink Mini II is really tough and sturdy.  
Now with its upgraded hardware components including its micro-usb standard charge plug rather than the cylindrical of its old version, with a microphone added for loudspeaker phone calls, the device also has an improved battery life for 10 hours playtime.  (The old model can only last for 8 hours).  
The original Soundlink Mini looks the same as the new model but it was discontinued by the company due to some hardware issues.
It is good to know that the Soundlink Mini II now comes with customizable soft covers in various colors to protect the device from scratches. 
#3 Fugoo
Fugoo in Style jacket 

Fugoo in Sport jacket 

Fugoo in Tough jacket 
Fugoo in Tough Camo jacket 
Derived from its company name FUGOO, the Fugoo is one of those rare design of portable speakers that you can really love and admire.  With its three (3) different designs of jackets to select from, you can buy your favorite.
The Fugoo Super Pack with Remote and Mounts accessories are also available. 
The manufacturer advertises that the device has specs of 6 drivers composed of 2 tweeters, 2 mid/woofers, 2 bass drivers [6 in all] and will last for an incredible 40 hours – the volume in half – but it actually survived the test with loud volume for about 20 hours. 
Undoubtedly, Fugoo has the longest battery life on the list.  
It has also a tough design, made shockproof, dust, snow and waterproof, has phone call support and is capable of connecting with Siri and Google Now.  
It offers a 360 degree sound with the balance of mids and highs, and the treble with full bass richness without the distortion are exceptional and hard to beat by its contenders.  What more you can ask for? 
#4 Anker Premium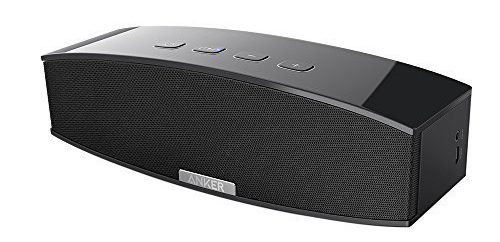 From the makers of ANKER, a company popularly known as providers of mobile chargers and other accessories,  the Anker Premium is not perfectly portable and rugged like the UE Boom 2 and UE Roll 2 nor it is as tough as Bose Soundlink Mini II and Fugoo.  
Developed by MaxxBass technology with dual passive subwoofers, it lasted for 6 hours of playback. Its sound is rewarding and decent enough to enjoy the comfort of music.
I personally got mine and its huge stereo sound as promised by the maker is real and factual.   
Though it is a plastic build, its top glossy finish and material quality looks premium. the Anker Premium sacrifices its ruggedness and robust design for a lesser price but its stereo sound is indeed fascinating. 
Convincingly, it is one of Amazon's Best Seller portable Bluetooth speakers and the positive impact of the customers' review who bought this product gives us reason to trust and have confidence in the product.
You can live best with the Anker Premium for home and office use.  
Sad to say that as of this writing, Anker Premium is out of stock in Amazon.  We will update this article and notify you as soon as it became available. 
---
UPDATE: November 16, 2018
Good news!  Anker Premium is now available at Amazon.  Please CLICK HERE to check the price. 
---
 Other Alternative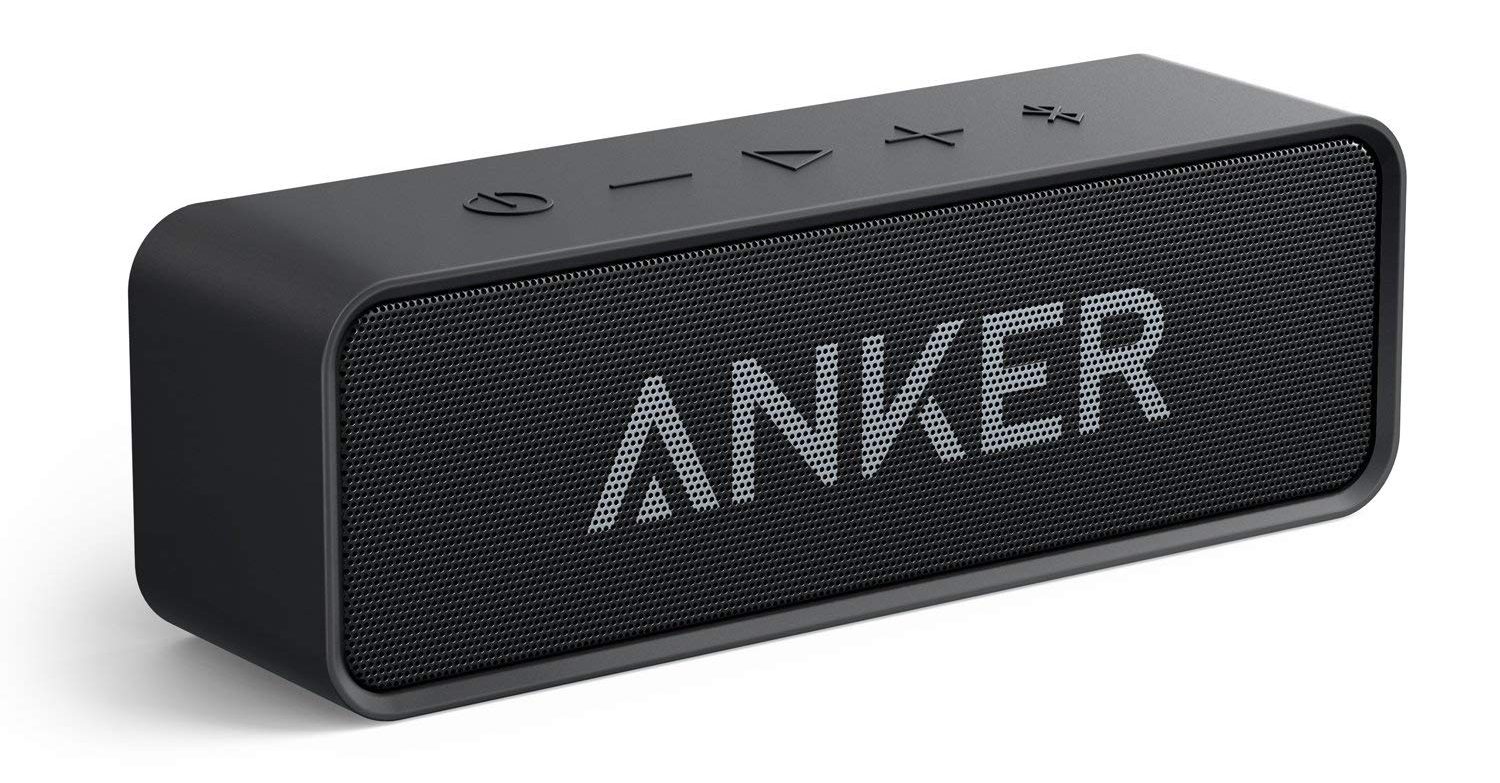 Anker Soundcore
Since the Anker Premium does not have the quality of toughness, it is the Achilles tendon of that speaker that you cannot take it along wherever you want.  Its durability is undermined and prone to scratch.
From the same maker of Anker Premium, they introduce the counterpart that could complement the shortfall of its product.  
In my personal opinion, the sound quality of Anker Premium is the grand slam of this device. 
But this one, the Anker Soundcore, is something sweet and winsome.  
With playtime that lasted for 24-hours – this is the winning piece of this wireless speaker.  It also boosted with BassUp technology which bears the signature of the company. 
I am not a fan of Anker products but I really like the standard of its portable speakers particularly the sound clarity and the power output of its bass.  
Anker Soundcore is a solid drop-proof and IPX5 waterproof build.  Now, you don't have to worry to break it off.  
To cut the frills, Anker Soundcore is a great alternative if you are looking for a budget Bluetooth speaker that never compromises the sound quality and mightiness.  Yes, for just $30.00, it's golden.  
#5 Oontz Angle 3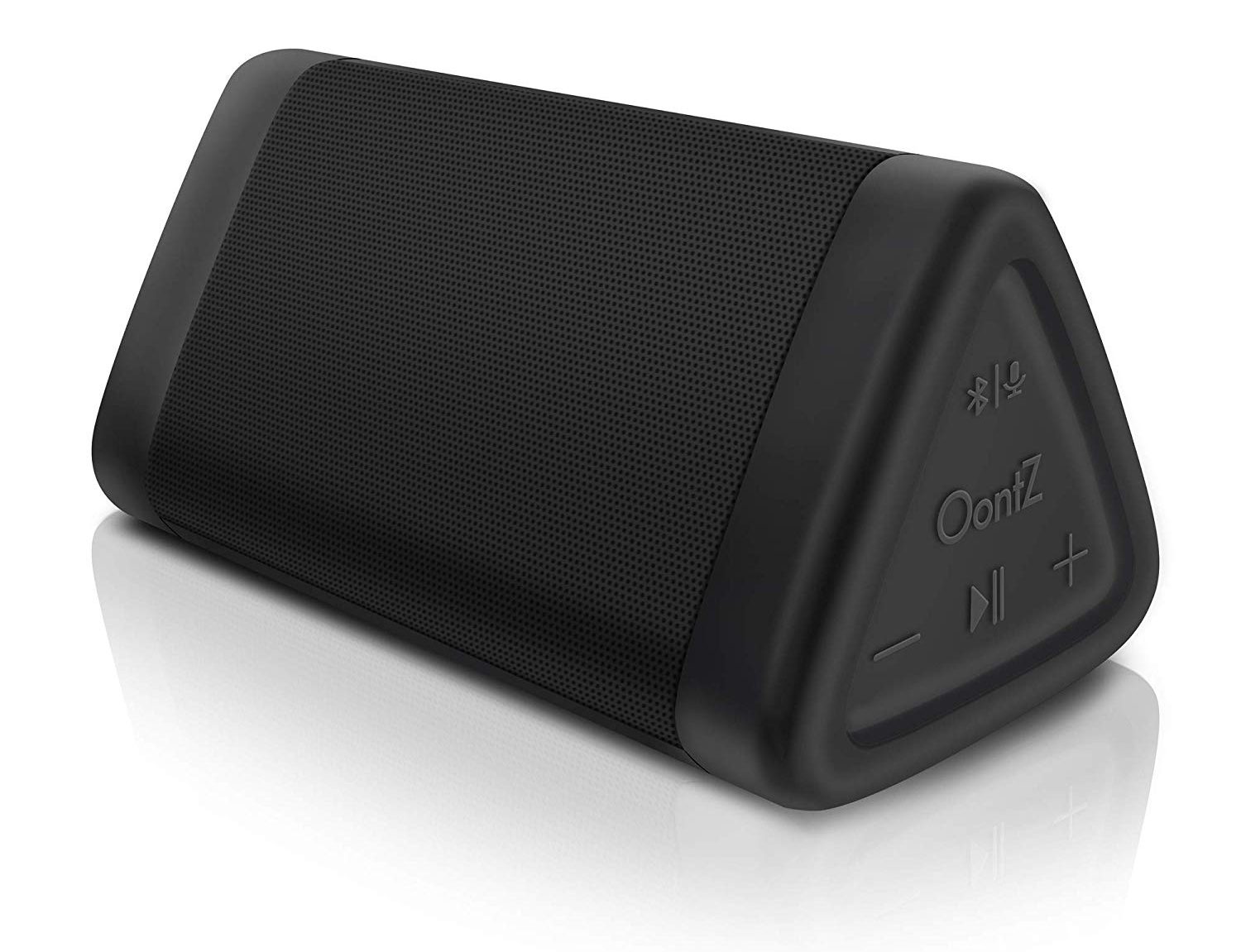 Oontz is a  trademark popularly made by Cambridge SoundWorks operating under its parent company, the Creative Technology Ltd.  
What is apparently unique with the design of this speaker is its triangular shape.  
The passive bass radiator is designed deliberately downward to enhance the sound quality of the music and the vocal output.  Its volume booster has a capacity of 10+ watts amplifier which can able to perform in a maximum volume without the sound distortion.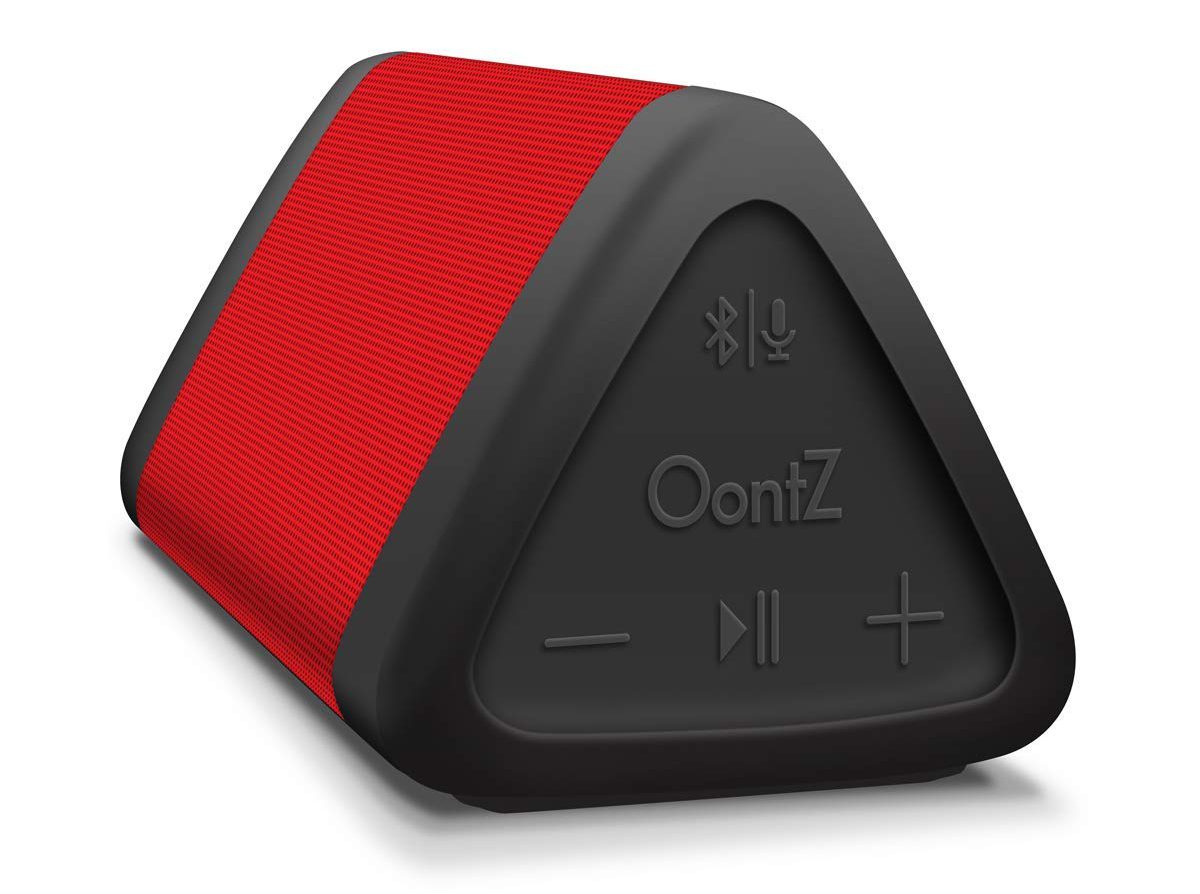 The Bluetooth range of this speaker is also quite noticeable reaching up to 100 feet.  Compared to other brands on this list particularly on its price range, the 2500mAh battery is sufficient enough to endure for 14 hours playtime.  
Featured with IPX5, it can able to resist water spray or splash during your shower but always think of the reminder that you cannot fully submerge the speaker in water to avoid the circuit damage of the device.   
If you are looking for the best budget portable speaker in a compact size, the Oontz Angle 3 is the right one for you.  
Please take note that you may add some extra dollar if you prefer to have the red or white version.  The black color is the cheapest of the three models.   
The Bottom Line
There are still more lineups of portable speakers in the market but what we have discussed here in the portable audio devices category offers the quality of sound you don't want to miss.  
In the end, what is best for you is a personal choice that you can make.   The judgment is still yours. 
We will dig further deeper in our upcoming reviews if we find compelling reasons to recommend to you other notable brands of bluetooth speakers that will please our ears and truly enjoy the gift of music.