DISCLOSURE: Most of our content uses affiliate links. As an Amazon Associate, we may earn a commission when you buy through the links. Each of your purchases via our affiliation links helps us to support the cost and maintenance of this site.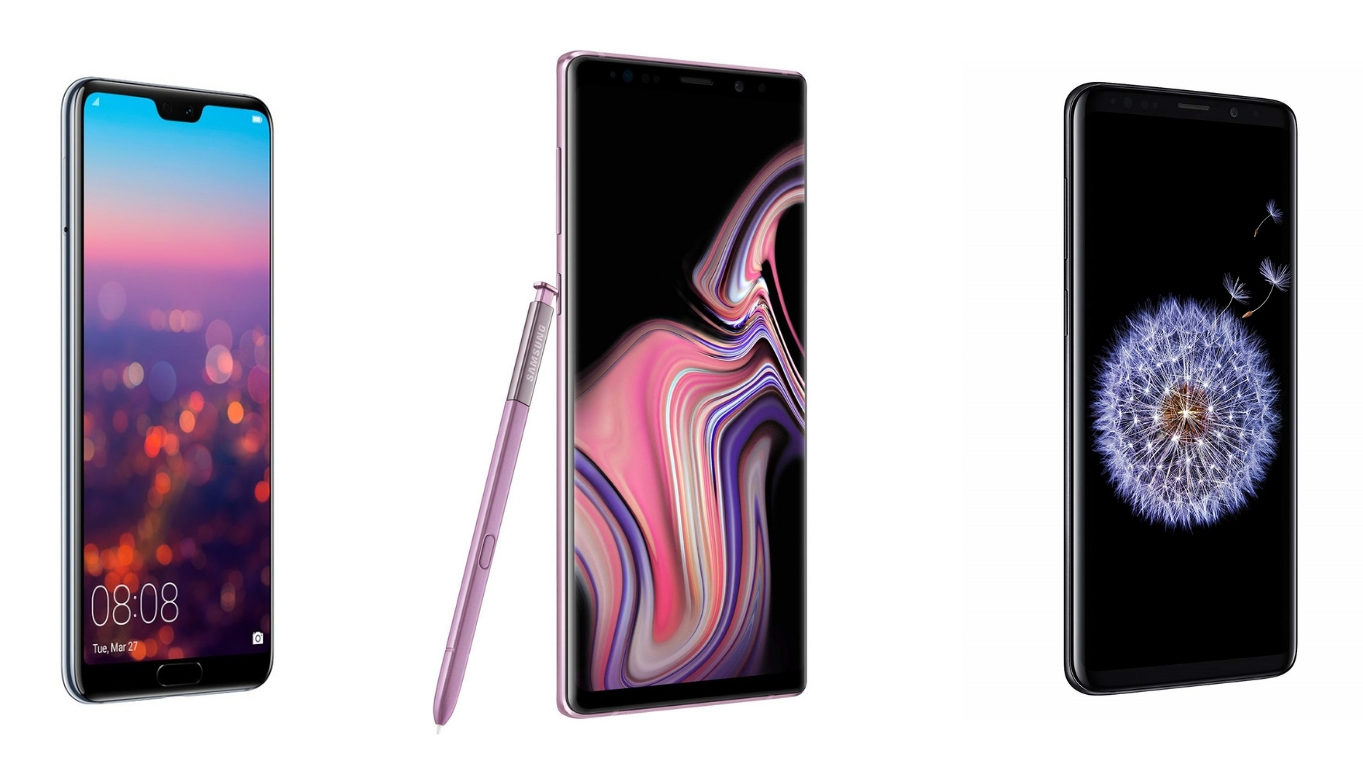 Android has just celebrated its 10th year anniversary. It was originally launched on September 23, 2008, alongside the T-Mobile G1, also known as the HTC Dream, and offered a whole new world of pocket computing for consumers, enthusiasts, and developers alike. After several dessert-themed OS updates (now currently on Pie), Android has proven to be a formidable operating system, growing its roots deeper and deeper into countless devices every year.
And with every year that passed, we saw tremendous improvements with every upgrade and powerful devices that matched those software upgrades. Countless manufacturers took Android, and fused it with their phone offerings, giving consumers devices which offered the best of what Android had. Today in 2018, we take a look at Android smartphones which offer the best value for money in terms of specs and performance.
Samsung's latest flagship entry in its S-series certainly screams "futuristic" from the get-go. The phone features a sleek glass-metal design, with a front that is dominated by a massive 5.8-inch AMOLED screen. AMOLED produces great colors and contrast compared to LCD screens, and Samsung has stuck with this screen technology for all its flagship devices. The display is protected by Gorilla Glass and features an 18:5:9 aspect ratio, first used by Samsung for its Galaxy S8 smartphone. You'll also find a main 12-megapixel camera on the back, with an 8-megapixel front camera.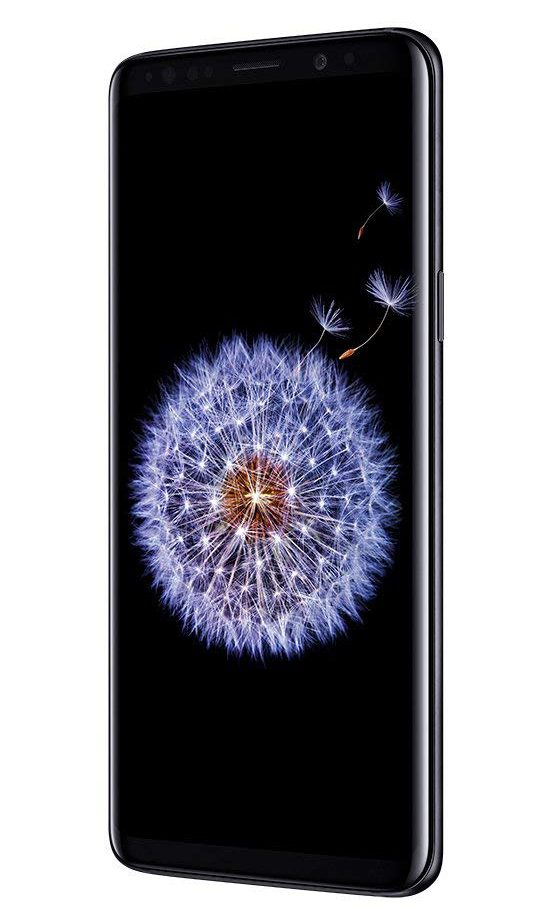 Being a flagship phone, The S9 packs powerful specs. The phone comes with two different chipset versions: you can either get it with the Exynos 9810 chip or with a Snapdragon 845 CPU. It comes with either 64, 128, or 256 GB of internal memory, along with 4GB of RAM. It's also powered by a 3000 mah battery. If that's not enough, the phone comes with an IP68 rating, which means it is waterproof in up to 1.5 meters of water for 30 minutes.
The premium looks alongside the powerful internal specs should prove to be a great smartphone experience for power users, or for enthusiasts looking for the latest and greatest from Samsung. If you want something larger with similar specs, you can also check out the Galaxy S9 Plus.
Up next on the list is another Samsung masterpiece, the Galaxy Note 9. The Note series was originally launched in 2011 and stood out from the rest of the competition thanks to the S-Pen, Samsung's own take on the smartphone stylus. The Note 9 comes with a massive 6.4-inch AMOLED display, with a 1440×2960 resolution. The screen also comes with Gorilla Glass 5 protection. Similar to the S9, the phone has a metal band encircling the edge of the phone, while the front and back are made of glass.
The phone is run by Qualcomm's Snapdragon 845 and comes with Android 8.1 Oreo. As far as storage goes, the Note 9 will come in two configurations: 128 GB of internal storage with 6 GB of RAM, and 512 GB of internal storage with 8 GB of RAM with a micro SD slot for storage expansion. There's also an Exynos 9810 CPU version, similar to the S9. The Note 9 runs on a 4000 mah battery. Additionally, Note 9 comes with an impressive 12-megapixel dual camera set-up on the back, with an 8-megapixel front camera for selfies.
Moving on to the S-Pen, it now comes with added Bluetooth functionality and charges when plugged into the Note. Since the pen is clickable, you can map its click function to different tasks, such as waking up the phone or taking a photo with the camera, for example. Samsung has spared no expense in making the Note 9 a great smartphone.
Moving on, we now get to Google's own premium flagship device. The Pixel 2 XL is the sequel to the first Pixel XL, which served as a successor to the older Google Nexus smartphone line. The Pixel 2 XL features an interesting design, which boasts a large 6-inch P-OLED display on the front. As is the trend with newer smartphones, it also features a tall 18:9 aspect ratio, with Gorilla Glass 5 protection. The phone has a 12-megapixel main camera, which has received a lot of praise from users, partnered with an 8-megapixel front camera.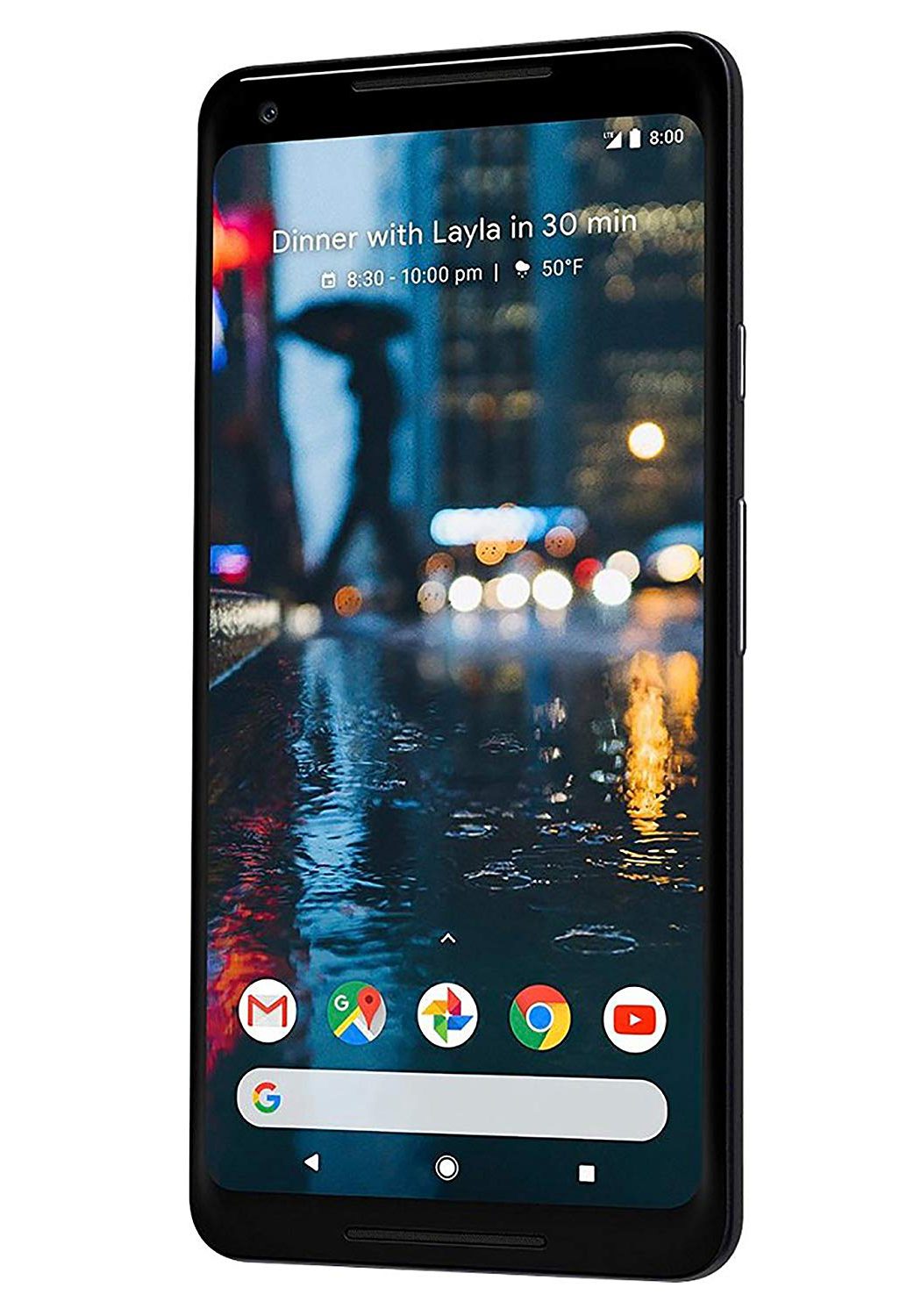 Specs are nothing to scoff at here, as Google has equipped the Pixel 2 XL with a 3520 mah battery, which powers a Qualcomm Snapdragon 835 chipset, alongside 4 gigabytes of RAM. Perhaps one of the biggest highlights of the phone is that it runs stock Android, which according to a lot of Android enthusiasts (myself included) is the ideal version of the OS. There's no bloatware to be found here, no additional skins to slow down the phone – just Android as Google intended. You get fast performance and timely software and security updates with this phone.
If you find the Pixel 2 XL to be a bit on the large side, you can also check out the smaller Google Pixel 2.
Aside from stock Android, the Oneplus series of phones have been popular with Android fans, hardcore enthusiasts and developers. The phones are reasonably priced lower compared to the competition and offer tremendously powerful specs for the money. The Oneplus 6 is no exception.
As with the other phones in this list, the OP6 comes with a premium-looking glass and metal design, accented at the back with a dual 20/16-megapixel camera. On the front, you'll find a 16-megapixel selfie camera located above the 6.28-inch AMOLED screen. The display does incorporate a notch design though if that is of importance to you.
The OP6 has a 3300 mah battery, which powers the Snapdragon 845 CPU. The phone comes in two flavors with 64 GB of storage and 6 GB of RAM, and 128/256 GB of storage with 6 GB of RAM. The phone, however, runs on Oneplus' own Oxygen OS, which comes with its own sets of improvements and modifications to the Android OS.
And last but not the least in this line-up is the Huawei P20 Pro. Huawei has certainly been improving their smartphone line-up and the P20 Pro continues to be evidence of this, with the phone featuring a powerful spec sheet.
The P20 Pro features a tall 6.1-inch AMOLED display with a notch design, protected by a layer of Gorilla Glass. The back is likewise made of glass, with aluminum encircling the sides of the phone. Running the show is Huawei's own Kirin 970 chipset, along with two storage configurations – you can get the P20 Pro with 256GB of storage and 8GB of RAM, or 128GB of storage and 6GB of RAM. All of this is powered by a massive 4,000 mah battery.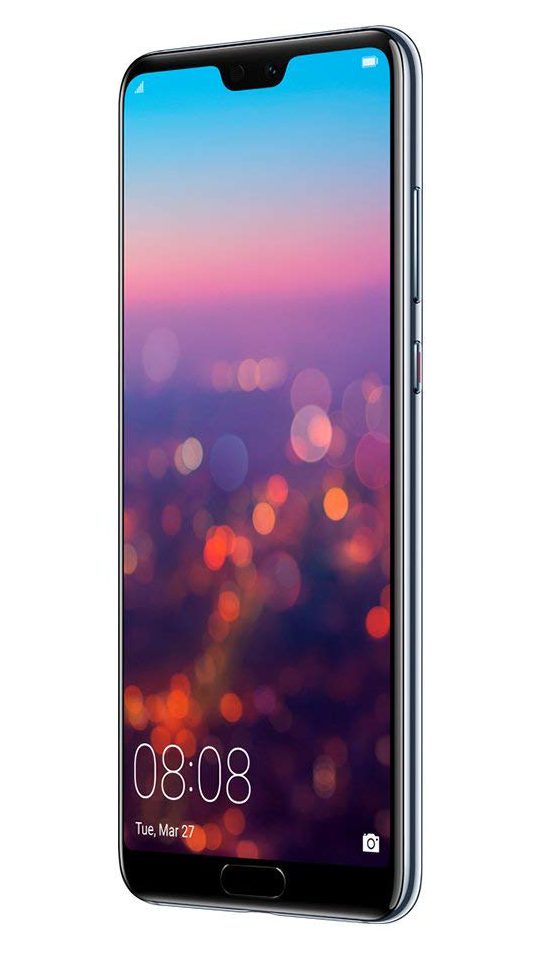 Another highlight of the P20 Pro is the triple 40-20-8-megapixel camera set-up on the back, which takes spectacular shots. Selfies won't disappoint either as you get a 24-megapixel camera on the front, all of which are Leica-branded lenses. It's clear Huawei's doing their best to penetrate the US market, and a phone like the P20 Pro certainly does not disappoint.
The Bottom Line
There are also other impressive handsets from brands not in this list, but for this one, we decided to highlight five of the best-selling Android handsets which continue to show what Android is capable of not only as a smartphone OS but as a tech phenomenon as a whole.
If you do have opinions on what phones would be on this list, we'd love to hear from you. Feel free to sound off in the comments below!